My family is so excited about summer, so we are all getting our bathing suits and floats ready. Yesterday while searching the internet for helpful summer tips, I found this excellent Dollar Tree summer hack ideas video by Chic On The Cheap on YouTube. In this video Chic tells us about 25 amazing ideas for quick DIY coolers, floating food holders, giant ice cubes made from balloons, making aloe vera ice cubes for a sunburn, floating pool lights, popsicle and drink ideas, and so much more.
Useful Summer Items At The Dollar Tree:
A steering wheel cover (to protect your hands from the heat)
A balloon blower pump (to fill your floats)
A cheap shower curtain liner (to protect your trunk from wet towels and sand)
Ice trays with lids (to make blueberry or coffee ice cubes)
A small silicone ice tray (for aloe vera ice cubes, to aid in sunburn healing)
A blow-up rubber ring (to float an ice bowl with drinks)
A bucket with a colander (to make a self-draining mini ice bucket for drinks)
2 floating hammocks (for holding trays or an ice chest)
Balloons (to make giant ice cubes)
Thermal bags (to keep food cold)
Cupcake foils (for placing over drinks to keep bugs out)
A seed scoop (to make a drink holder that sticks in the ground)
A popsicle mold (to make refreshing summer snacks)
Here Are A Couple Of Ideas:
This self-draining ice bucket is totally amazing! Just set the colander in the bucket, then just add the ice.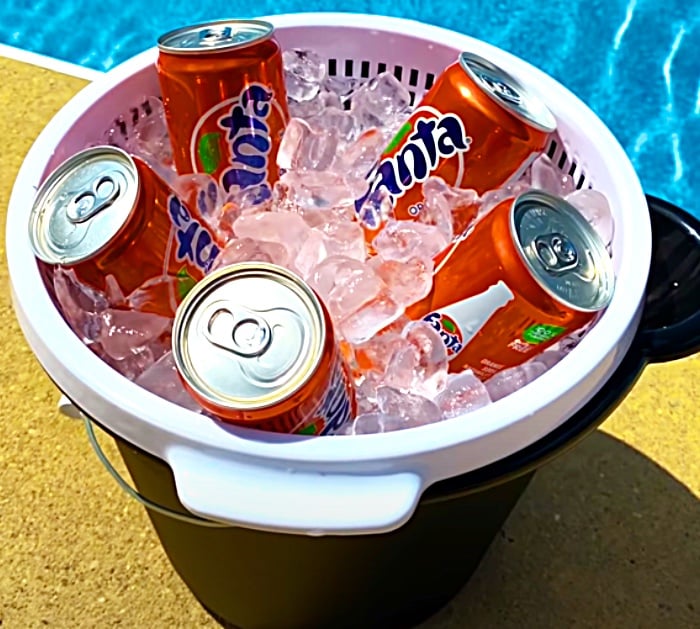 Fill up an ice tray with aloe vera to provide instant first aid for your sunburn.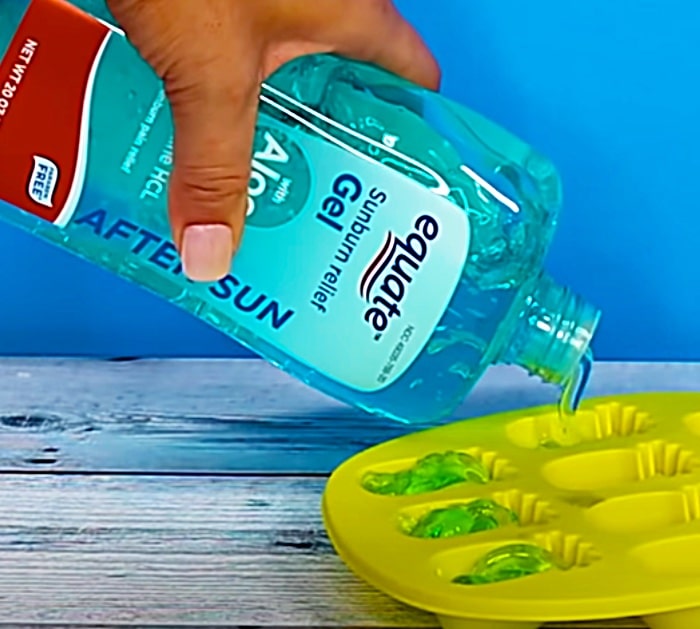 I rarely go hog wild over a video, but these ideas are fabulous.
25 Summer Ideas Using Dollar Tree Items