These old car parts have been upcycled into some of the most phenomenal and creative DIY projects I've ever seen! When we made the wheel rim fire pit to add to our other patio decor, it got me thinking about more projects and crafts to make from old car parts. I was astounded to find awesome DIY decor, upcycled furniture ideas, and projects that will go perfectly in the backyard.
I particularly love blending the masculine, industrial feel of all the different car parts and the rustic, tailored finish these projects give them. I would be happy to add almost every one of these projects to the rest of my home decor. Those I wouldn't add to my space make cool man cave ideas that I'm sure any guy would be thrilled to have. (Not all of these have tutorials to show you how to make them, but you can either buy them or use them for cool DIY inspiration 🙂
1. Wheel Rim Fire Pit
via DIY Joy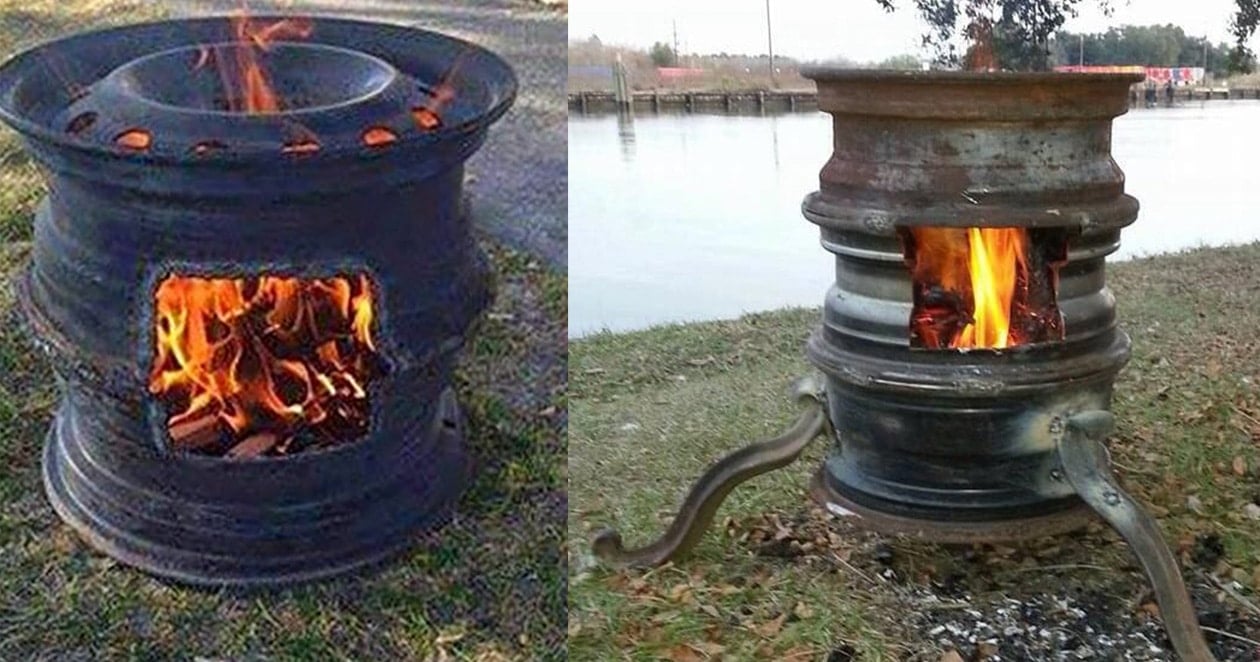 2. Vintage Car Frame turned Grilling & Picnic Area
via Hub Garage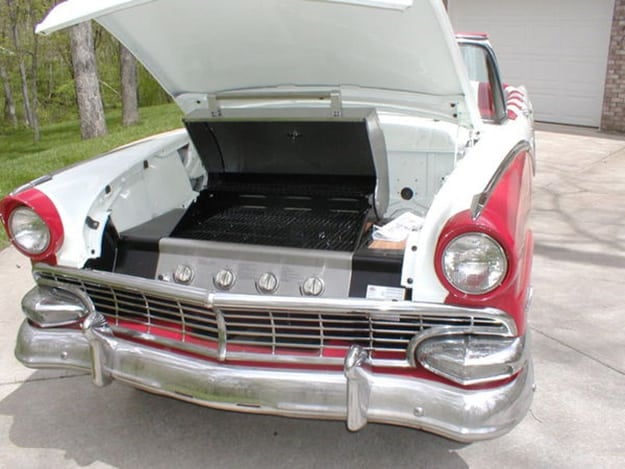 3. Seat Belt Buckle Keychain
via Walyou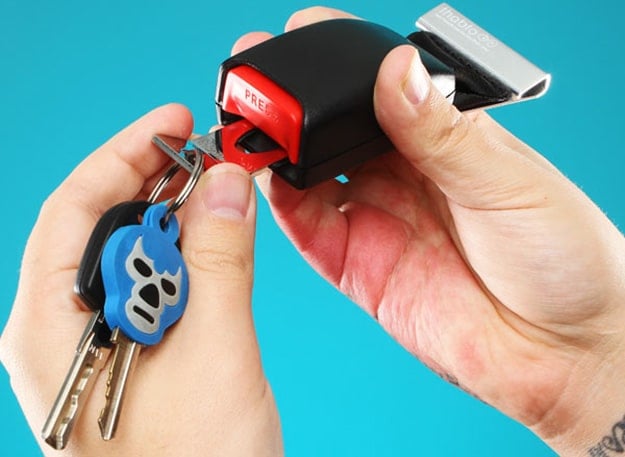 4. Car Spring Mail Organizer
via Hanna's Charming Christmas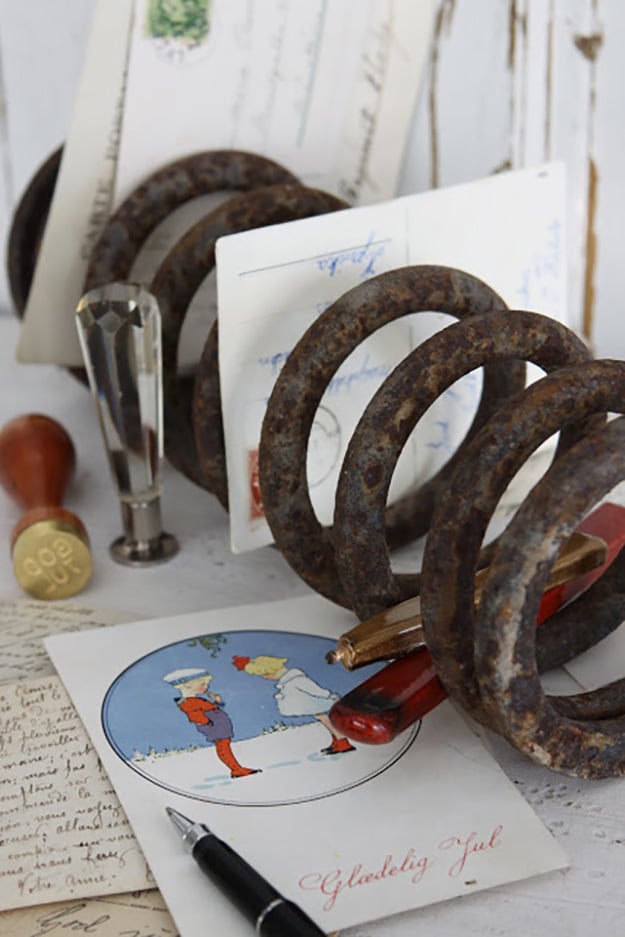 5. Tire Rim Hose Reel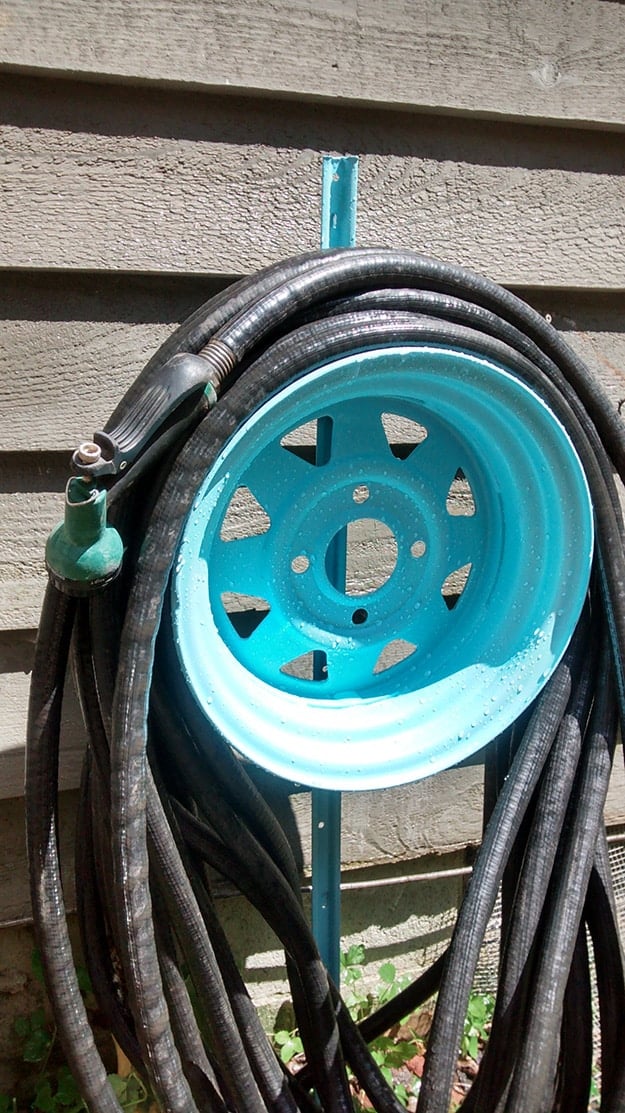 6. Lamp Made of Suspension Pieces
via Classified Moto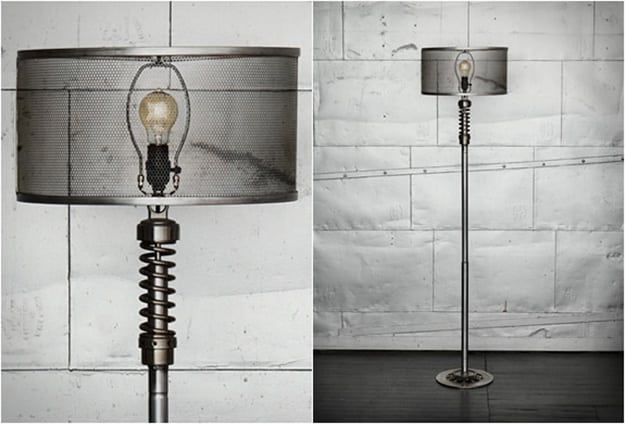 7. V-12 Engine Block Wine Rack
via xKetype
8. Mustang Pool Table
via Car Pool Tables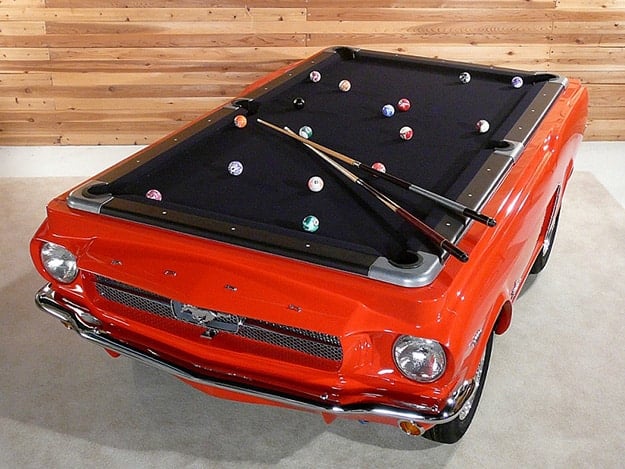 9. Truck Spring Bar Stools
via Home Decorating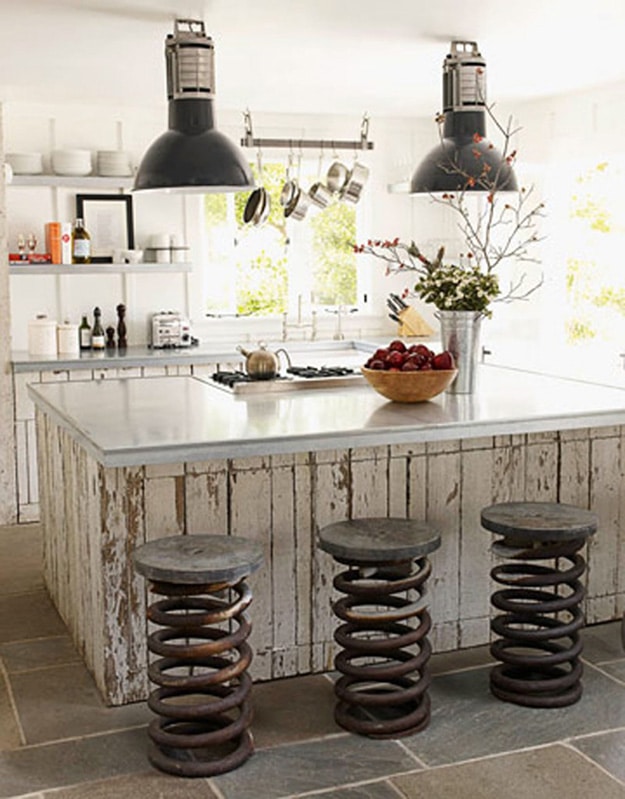 10. Truck Bed Frame
via Hemmings Daily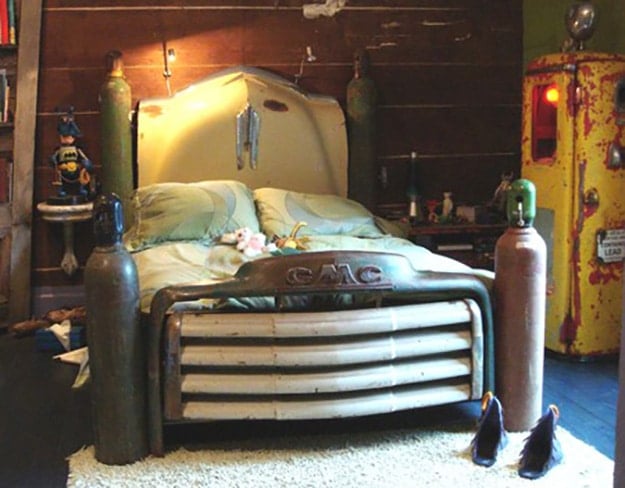 11. Vintage Car Ramp Bar Stand
via Strange Closets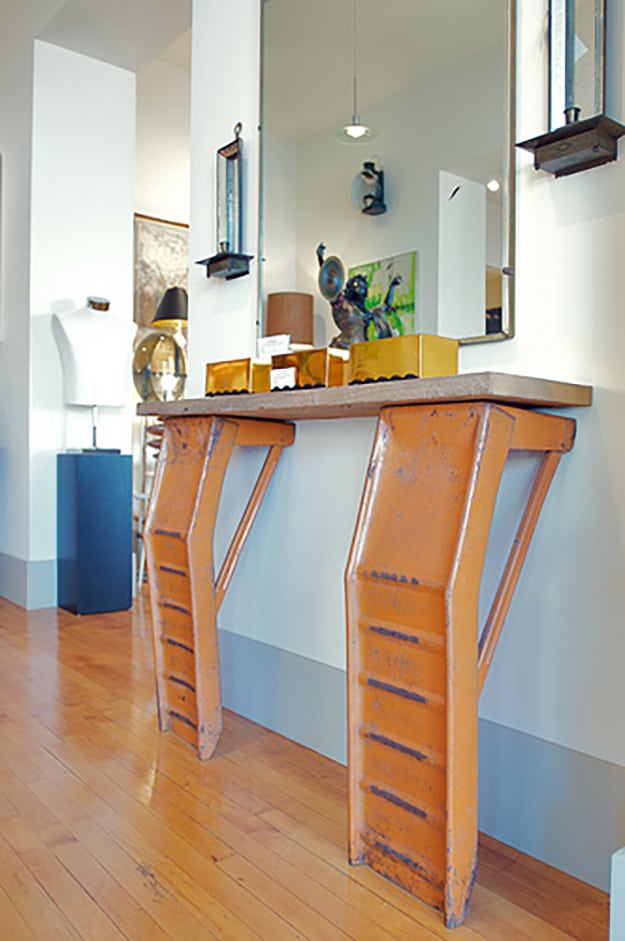 12. Patriotic Truck Tail Gate Bench
via Etsy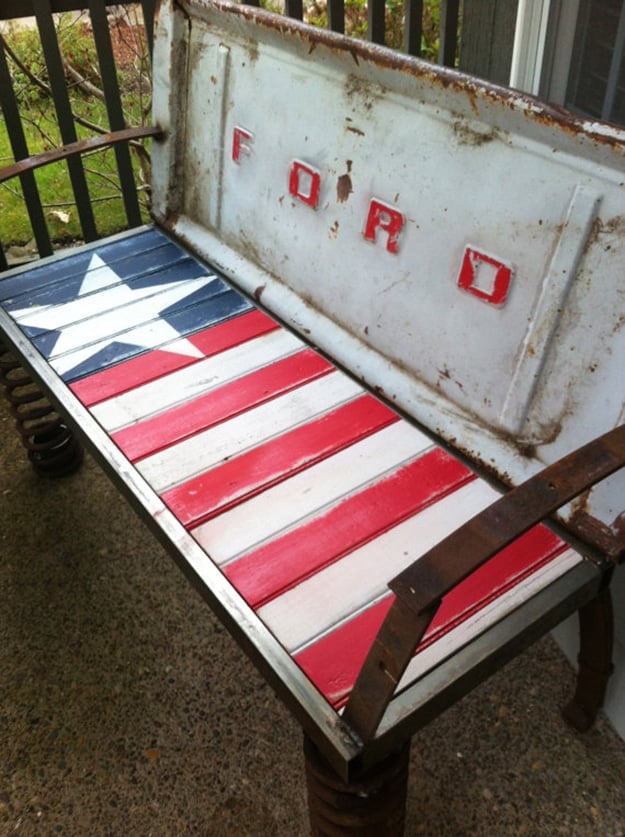 13. Car Office Desk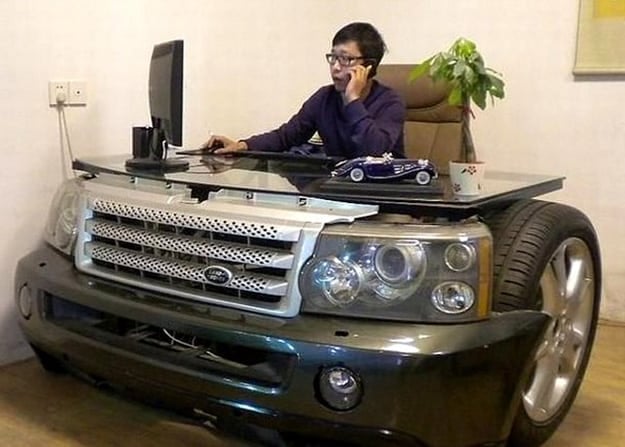 14. Coil Spring Lamp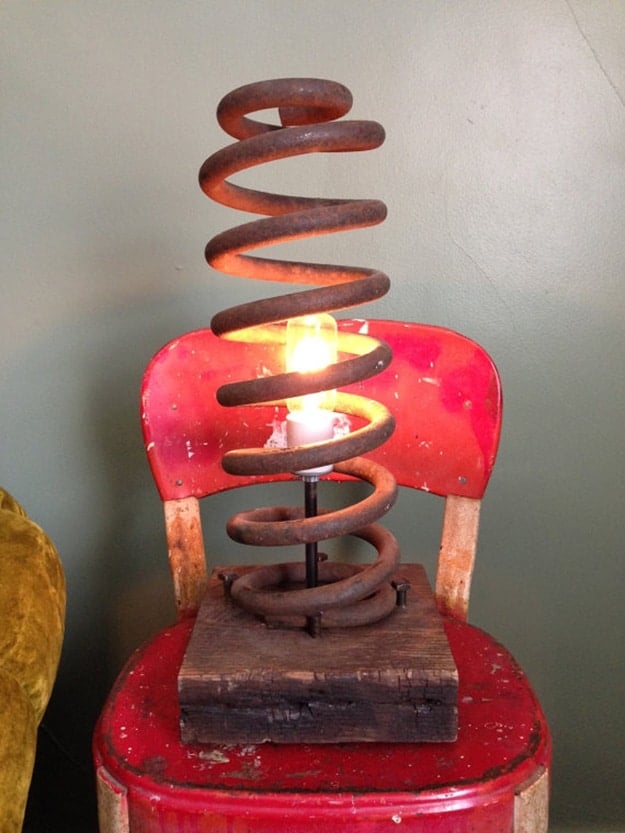 15. Vintage Car Hood Headboard with Storage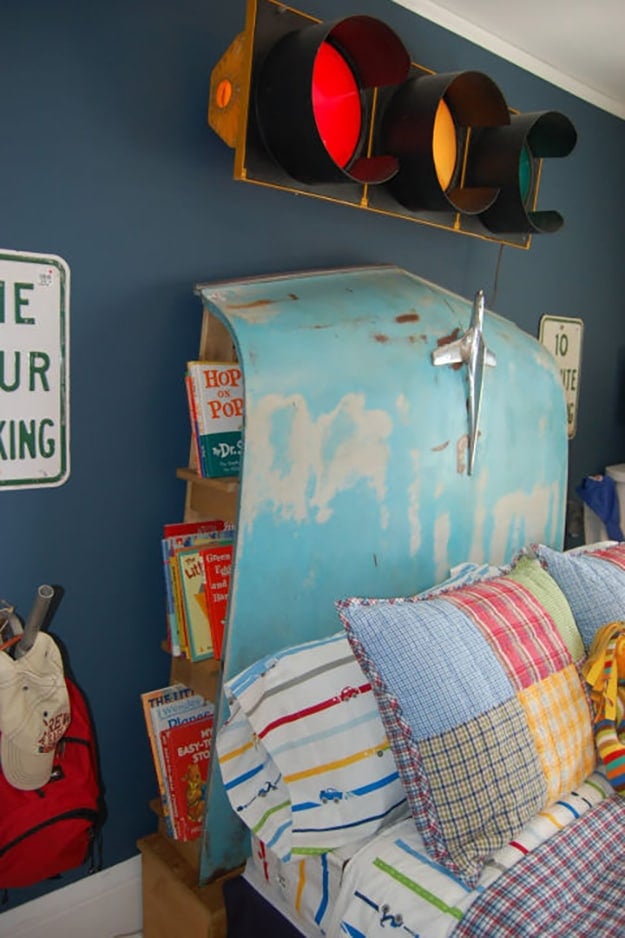 16. Tire Sinks with Gas Nozzle Faucets
via Imgur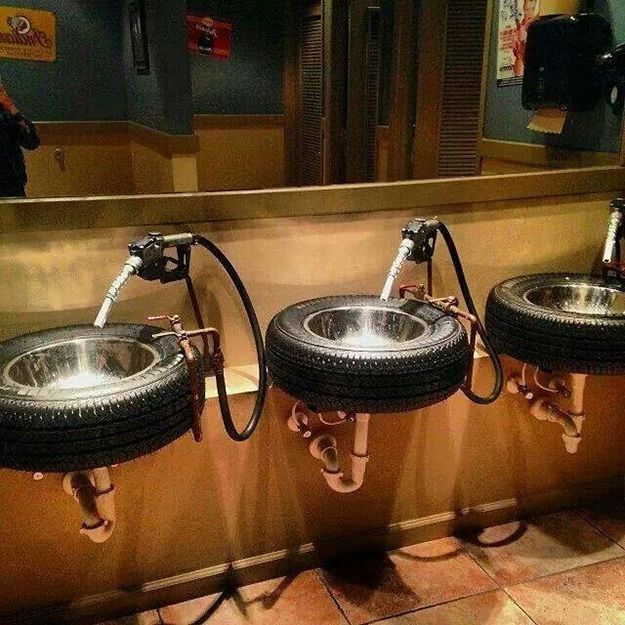 17. Car Frame Sofa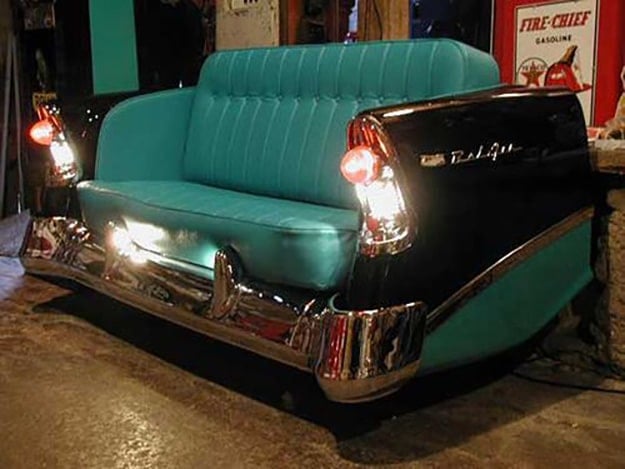 18. Car Door Handles & Window Pulls as Drawer Pulls
via She Dreams Big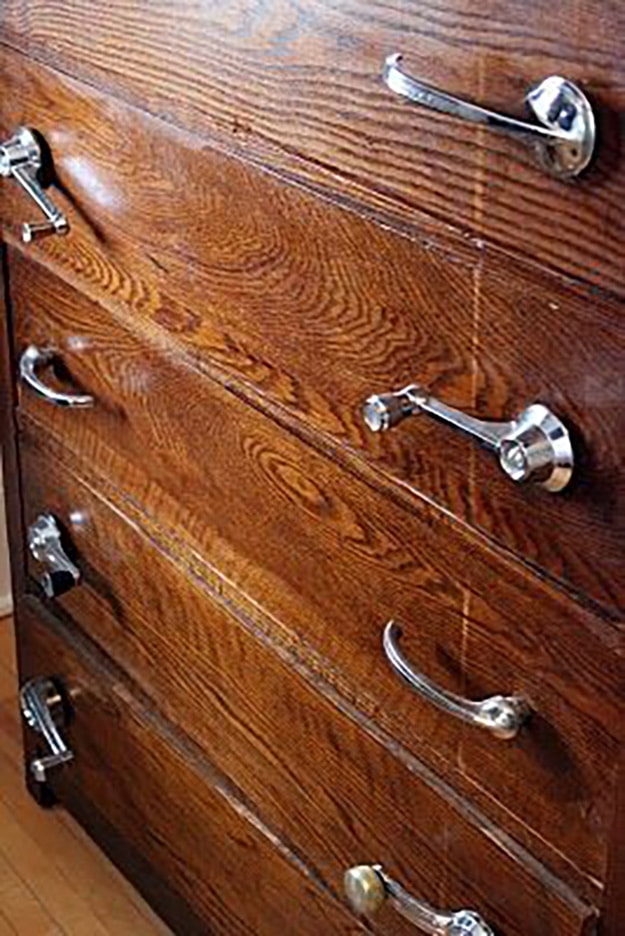 19. Formula One Exhaust Pipe Lamp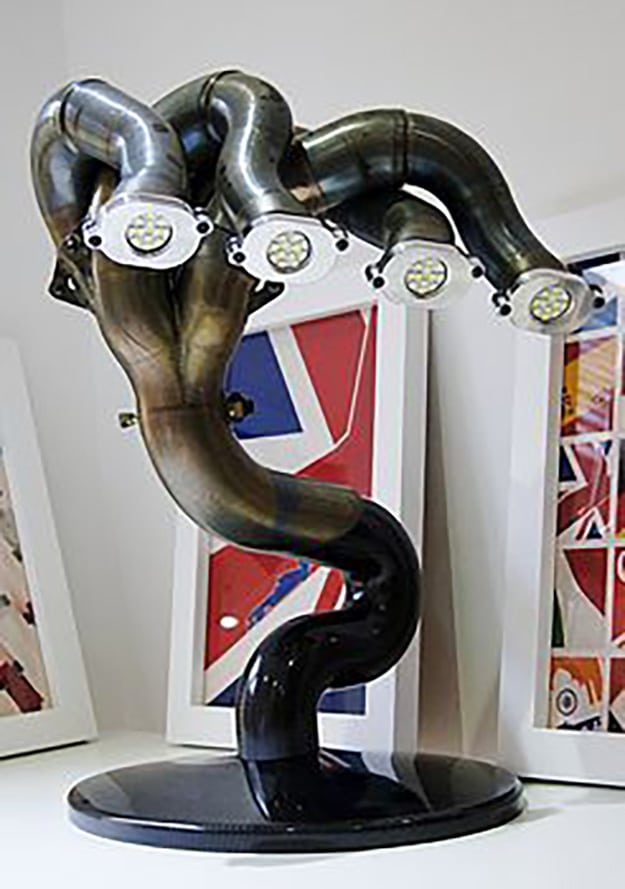 20. Headlight DIY Lighting Installation
via FffFound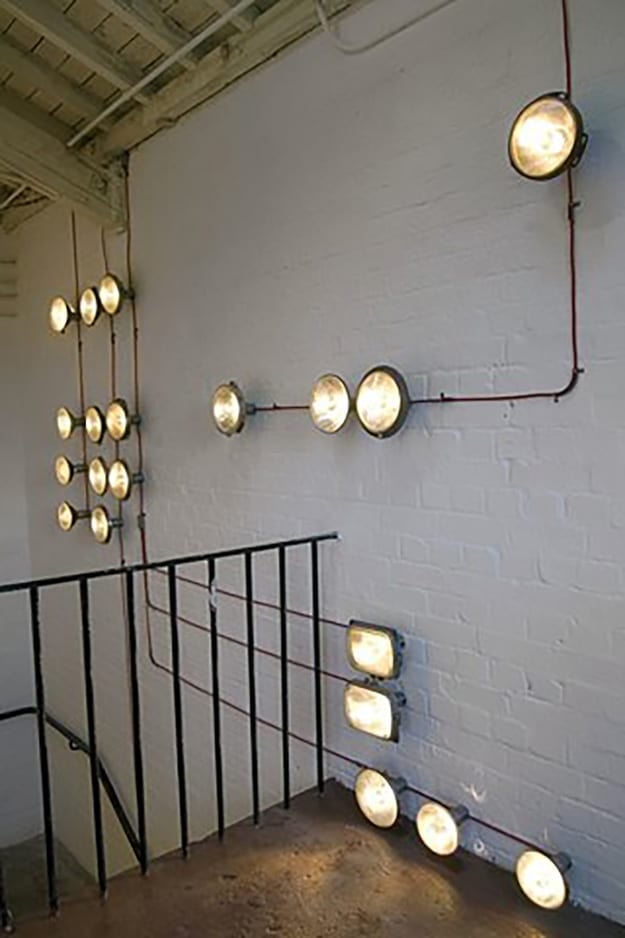 21. Truck Bed Bookshelf
via Junk Nation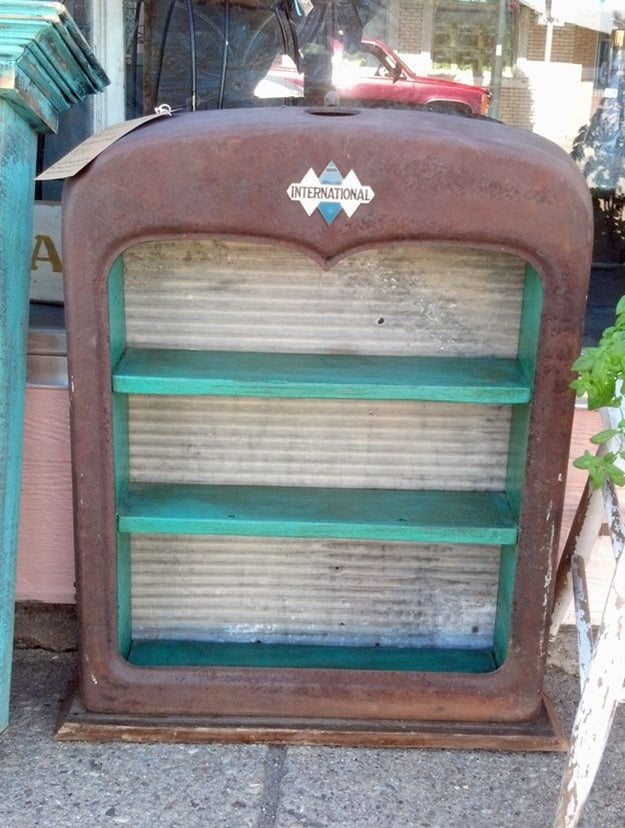 22. License Plate Map
via Creating Really Awesome Free Things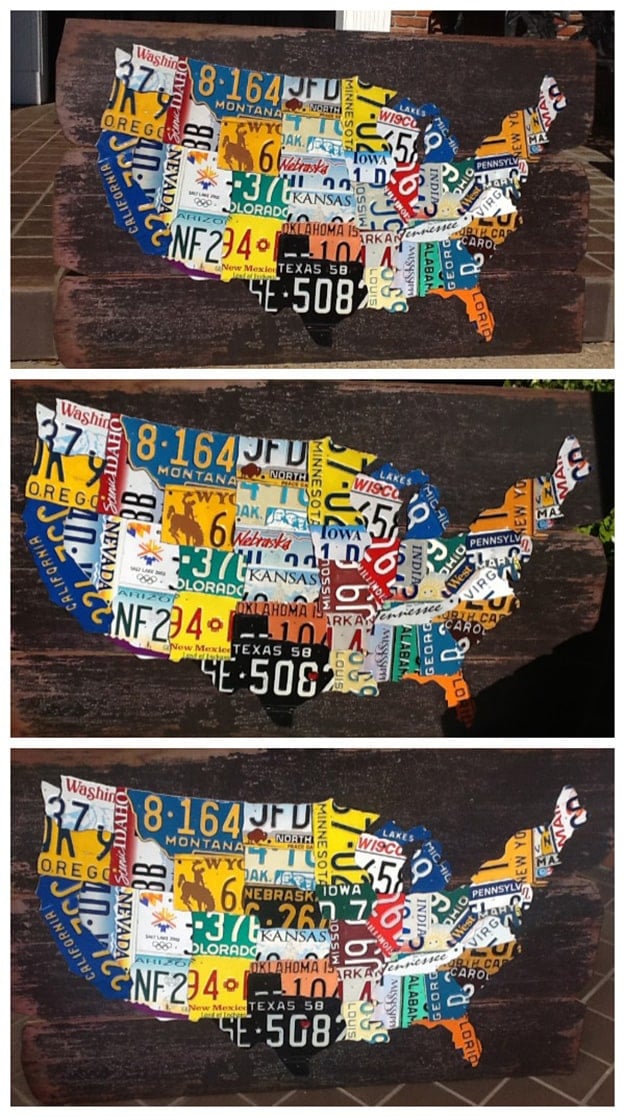 23. License Plate Garden Decor
via From the Alley to the Gallery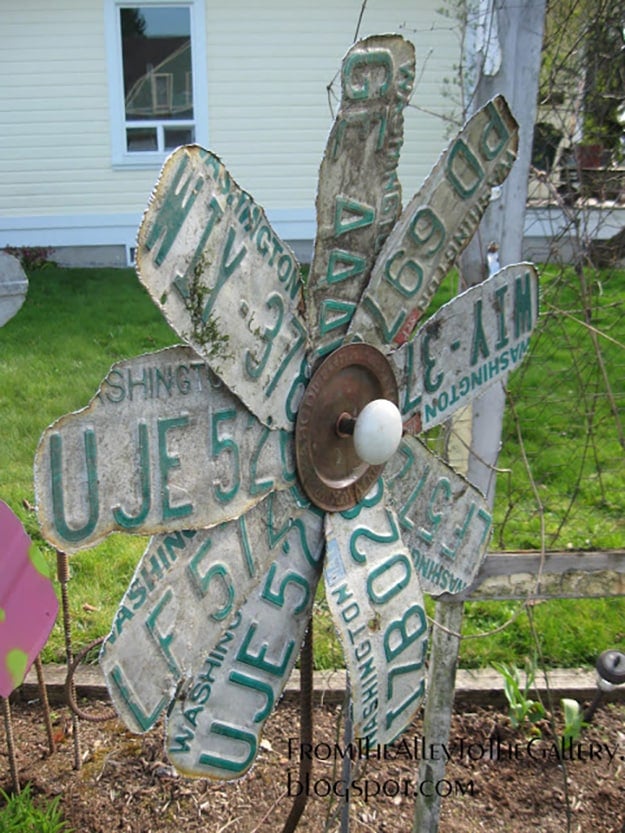 If you enjoyed this post, go check out our related posts and stay tuned for more great upcyling ideas, DIY projects, and cun craft tutorials!