These pullover baby bibs are one of the cutest, most practical items I have ever seen in the DIY sewing world. My daughter recently had a beautiful baby boy, making me a first-time grandma. I have made some cute blankets and sleeping shirts for my grandson, but when I saw this easy tutorial by Navy's Notions on Youtube, I knew I needed to make this towel bib right away. I found a lovely set of hand towels on sale at West Elm, located at the outlet store in San Marcos, Texas, and snatched them right up. Then I went to JoAnn's fabrics and found some cotton jersey knit that I knew was going to look perfect with my towel selection. I used JoAnn's app on my phone to get an additional discount, which made this entire project sail in at under $10.
Materials:
Hand towels
Stretch jersey fabric
Thread
Pins
A sewing machine
Scissors (or a rotary cutter)
Directions:
First, you will layout your towel and place the circle pattern in the lower portion. Then you will trace the circle and cut it out of the towel, this makes a space for the baby's head to fit through.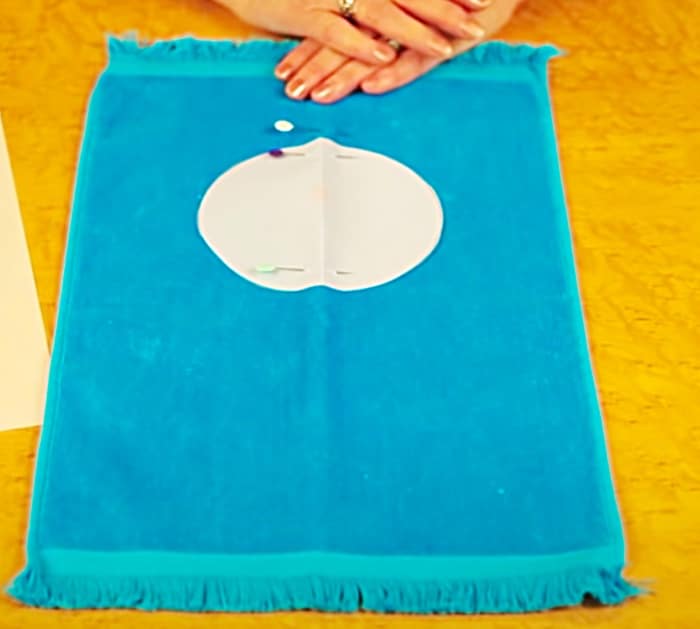 Then, you pin the stretch-jersey to the opening in the towel and either serge it or zig-zag stitch it, if you are using a regular sewing machine.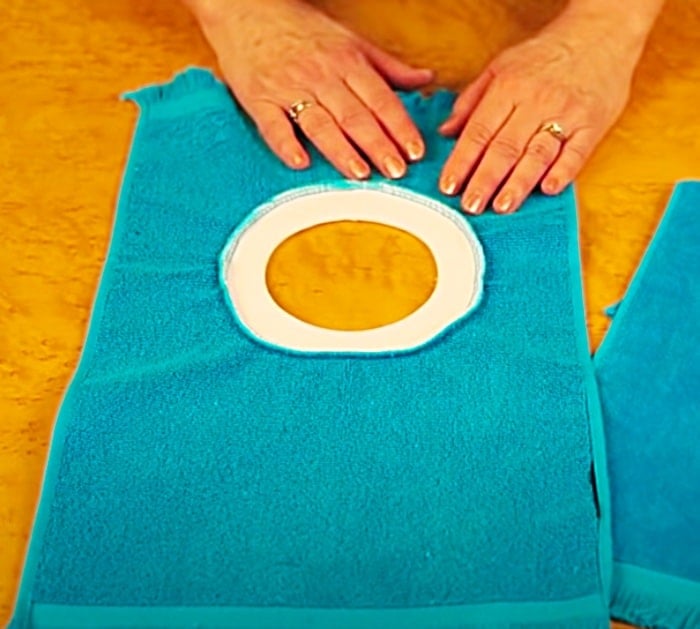 These baby bibs are so darn cute! I cannot wait to make some bibs for my new grandchild, and I may as well make one for every baby I know!
Turn Towels Into Pullover Baby Bibs