Isn't this the cutest DIY project you have ever seen? You can glue it on your bags, crochets, hats, or even on a magnet to use it as decoration. Learn how to make this bee pom pom through this tutorial by Ola ameS DIY on Youtube.
Materials
100% acrylic yarn in white, brown, and yellow
two pencils
scissors
comb
googly eyes
Instructions
Step 1:
Cut a small strand of the yellow yarn and set it aside.
Step 2:
Get two pencils and wrap the yellow yarn in the middle 20 times. Next, get the brown yarn and wrap it 20 times on top of the yellow.
Step 3:
Get the small strand earlier and insert it between the pencils on the top and bottom and tie it into a knot. Remove it from the pencil and cut the excess strands.
Step 4:
Cut the loops, then repeat the whole process to make another piece. Glue them together in opposite colors, then trim them into an oval.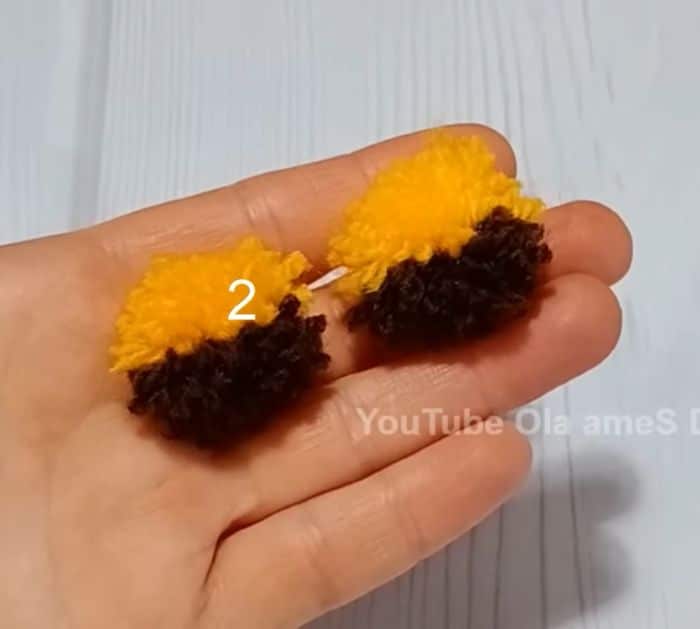 Step 5:
Get the yellow yarn and wrap it on your index finger 20 times. Take a small yellow yarn and tie it in the middle of the loop. Cut the loops, then trim them into a ball.
Step 6:
Glue the yellow ball on top of the brown end.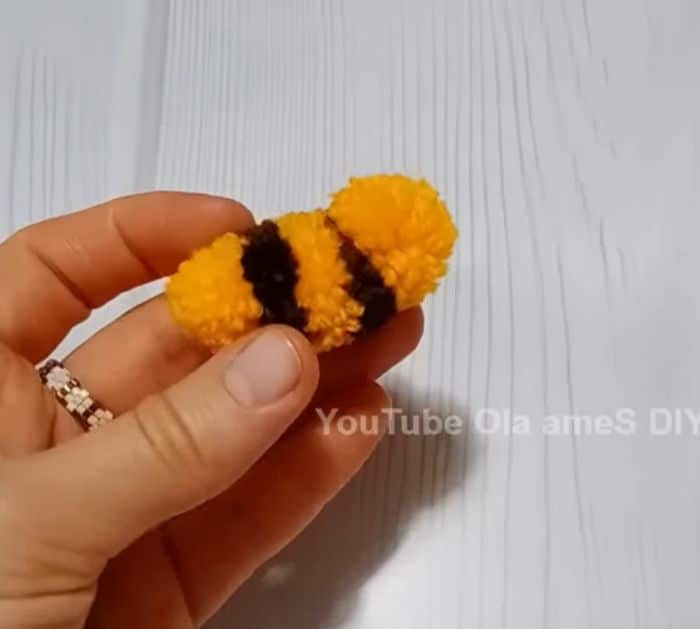 Step 7:
Get a comb and insert the end of the white yarn into one of the teeth. Count 10 down and insert it again. Repeat it 5 times, then tie the ends together. Insert a yellow yarn into a needle and sew the middle of the white loop several times. Cut and remove it from the comb.
Step 8:
Glue the wings into the bee, then glue the googly eyes. Now you have a bee.
Love this simple project? Make sure to check Ola ameS DIY on YouTube for more DIY crafts like this.
Super Easy Bee Pom Pom Yarn DIY