Recently my husband bought me a set of watercolors for my birthday. I thanked him and was very happy with the present, but I have to admit, I didn't know the first thing about watercolors and really didn't know what to even do with them. So I went searching the internet for a great watercolor tutorial for beginners and I found this awesome summer watercolor landscape tutorial by Thefrugalcrafter Lindsay Weirich on YouTube, and it was made specifically to help beginners. This tutorial is amazing, Lindsay builds up the summer colors starting with the sky. Then, you just follow her expert instruction, and the color layerings quickly take the form of a beautiful landscape.
Materials:
A piece of watercolor paper
Tape
A piece of cardboard (or foam core)
A divided water reservoir (or two glasses)
A pallet of watercolors (for this project you will need blue, green, and brown)
Paintbrushes
A sponge (for blotting the trees)
Directions:
Craft guru, Lindsay Weinrich will take you through every step of this summer landscape watercolor scene. In the beginning, you may wonder how this will turn out, but just stay the course and the painting will evolve into something beautiful very quickly.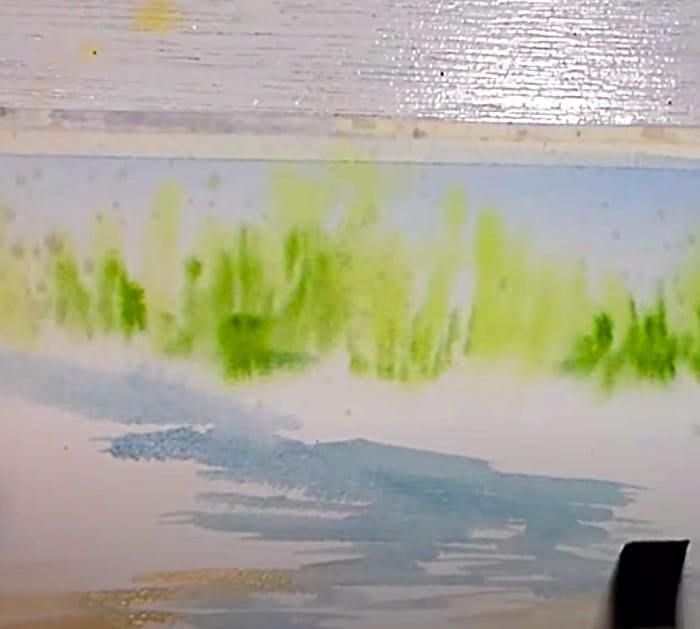 Then, you will be shown how to add incredible detail to the trees and water that you are learning to paint.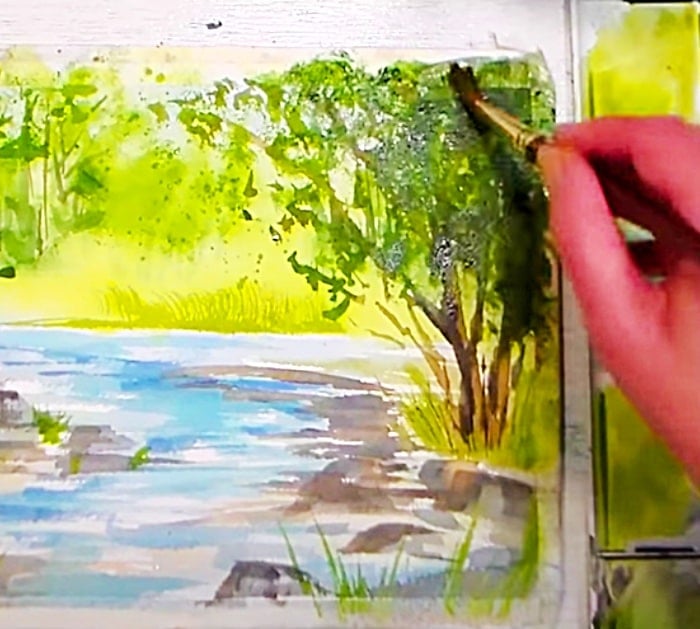 This watercolor summer scene painting is so easy to follow with Lindsay's expert instructions. I am giving my first painting to my husband for his office, I hope he loves it as much as I loved painting it!
Summer Water Color Landscape Painting For Beginners