This bread is crispy on the outside but super fluffy on the inside. It might look complicated to bake but it's actually not. It'a a simple and delicious recipe by Enfes Yemek Tarifleri that can be made by everyone. Try this and you'll have the softest milk breakfast bread at home. Read on for the full instructions.
Ingredients:
2.5 cups of hot milk
7 tablespoons of melted butter
6 and 1/3 tablespoons of granulated sugar
1 tablespoon of dry yeast
2 eggs (one yolk to be separated for the surface)
1 teaspoon of baking soda
1 tablespoon of vinegar
7.5 cups of flour
1 teaspoon of salt
For the surface:
separated egg yolk
1 tablespoon of milk
1 teaspoon of vinegar
sesame and poppy seeds (optional)
Instructions:
Step 1:
In a big bowl, add the milk, melted butter, granulated sugar, dry yeast, one egg, and the white of the other egg. Mix all ingredients using a whisk.
Step 2:
Add 1 teaspoon of baking soda and 1 tablespoon of vinegar into the mixture. Stir ingredients using a spatula.
Step 3:
Add 7.5 cups of flour, and 1 teaspoon of salt into the mixture. Mix to combine until it forms a dough. Then knead it until it forms a smooth dough.
Step 4:
Apply oil into the bowl and put your dough. Cover with plastic wrap and let it sit for an hour in a warm place.
Step 5:
Remove the air from the dough then transfer it to the table. Sprinkle some flour in your work area. Roll the bread and divide the dough into 20 pieces. Form each piece into a ball and cover with a cloth.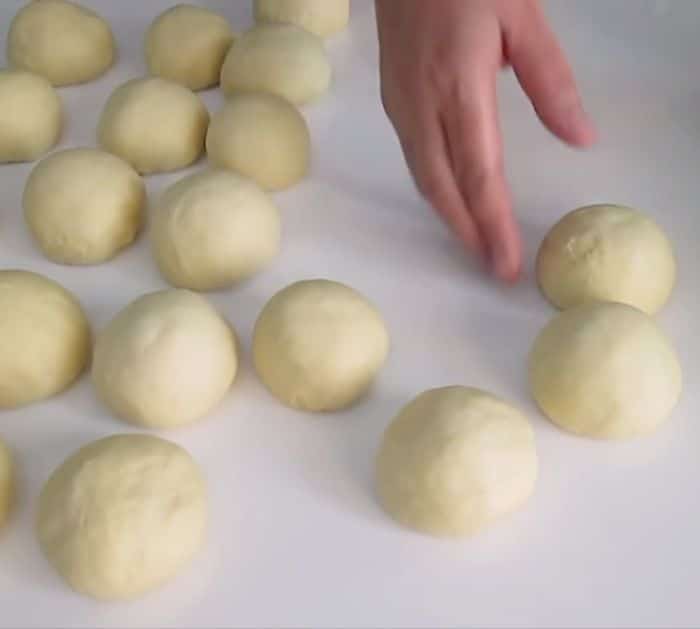 Step 6:
Get one and flatten using a rolling pin. Make the dough rectangular then roll it. Close the edges by pinching. Slightly roll again to make a smooth surface. Do the same with the remaining pieces.
Step 7:
Arrange the pieces of dough into the tray with spaces. Cover until it doubles in size.
Step 8:
Get the egg yolk. Add 1 tablespoon of vinegar, and milk. Mix ingredients well. Apply to the bread using a brush. Sprinkle some white sesame and poppy seeds. If you don't like them you can skip this part.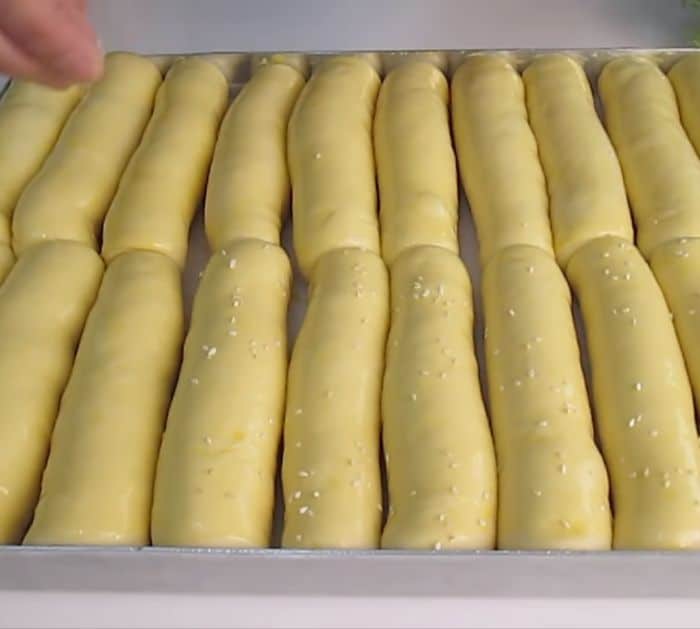 Step 9:
Place in the oven and bake at 356 degrees F for about 25 to 30 minutes.
Softest Milk Breakfast Bread