Putting your comforter in its duvet cover is not as easy as one might think. There are times I've wrestled and had to practically get inside the duvet cover myself to get the corners of the comforter to reach the top of the cover. I am so happy I found this wonderful tutorial by Inhabitat on Youtube that describes how to put your comforter into the duvet cover using an ingenious burrito roll-up method. This is an absolutely amazing way of placing a duvet cover onto a comforter.
Materials:
A comforter (down is best)
A duvet cover
Directions:
In this video tutorial by Inhabitat on Youtube, you will learn this clever way of putting a duvet on the comforter. Inhabitat makes this such an easy process with her ingenious rolling method, prepare to be amazed.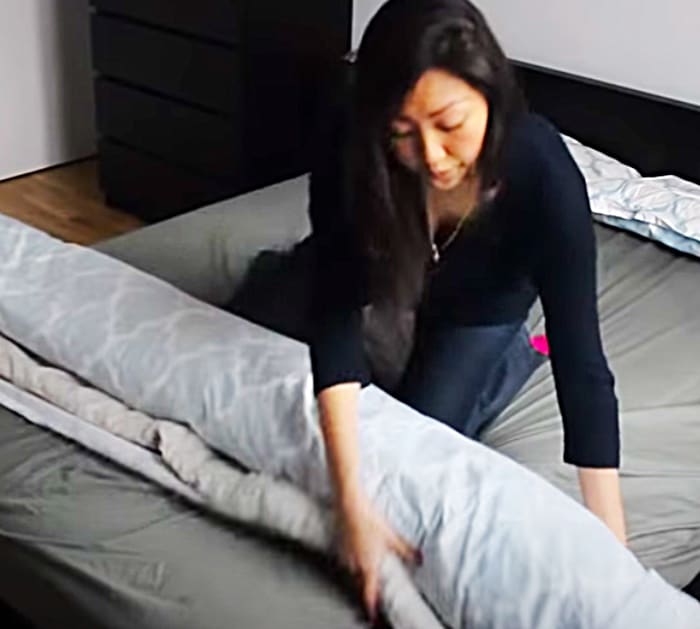 You use the rolling method to put the duvet cover on and also to take it off. This method makes so much sense, my life is easier because of this tutorial.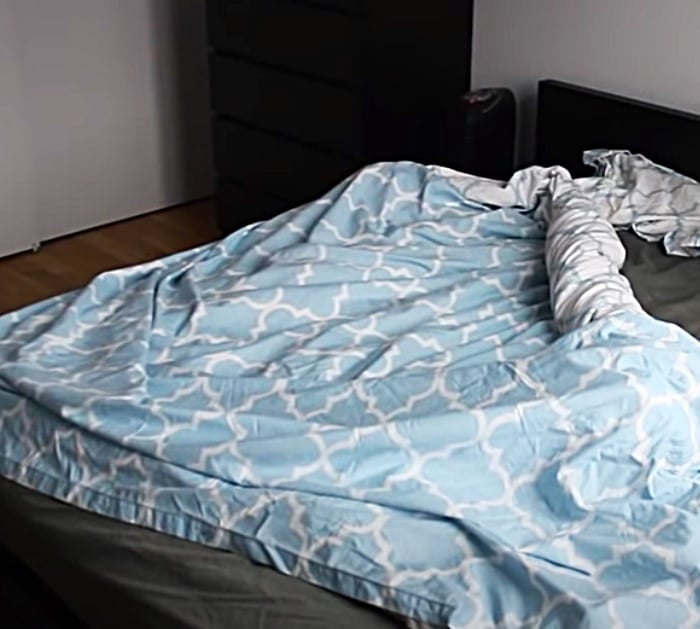 I saw my first comforter and duvet when I lived in England many moons ago. I could never get the hang of putting these comforters inside the duvets because they were so big. I would always just give up and let my husband do it. Eventually, we had a German nanny that taught me the German way of putting the duvet cover on, but I really love this burrito roll method even more. It will be my go-to method from now on.
Simple Way To Change A Duvet Cover