When decorating for the Christmas season, I make sure that I do it all around the house. For my kitchen, I decided to add these wonderful pot holders for Christmas by Estadistica Datos del Mundo on Youtube. I am so in love with these cute and small pieces that she made! They are just perfect for my tiny kitchen. I sew tons of it and give the extras as gifts to my friends. Watch the video below for detailed instructions.
Materials:
paper
ruler
protractor or string
cotton fabric
canvas fabric
Thermo adhesive
wadding
2 pieces of Christmas-themed fabrics
2″ by 1.6″ fabric square
1.2″ by 0.8″ fabric square
small gold beads
Instructions:
Step 1:
Draw a circle using a protractor or string with a 3.5 inches radius, then cut it. This will be your pattern. Trace this pattern on the cotton fabric, canvas fabric, thermo adhesive, and wadding, then cut each of them.
Step 2:
Place the cotton fabric on top of the wadding, then the canvas to the thermo adhesive.
Step 3:
Iron the canvas to the thermo adhesive. Cut in half, and set the other one aside. Fold it in half, then fold the left part in half again to make a crease. Pull the right corner and fold until the first crease from the left. Next, fold the triangle in half. Cut the curve on the tip. Place the two Christmas fabrics on top of each other, right sides together. Put the cut thermo adhesive on top, and mark an opening on the straight edge. Sew it all around the thermo adhesive except the opening. Cut excess fabrics and corners. Flip it right side out.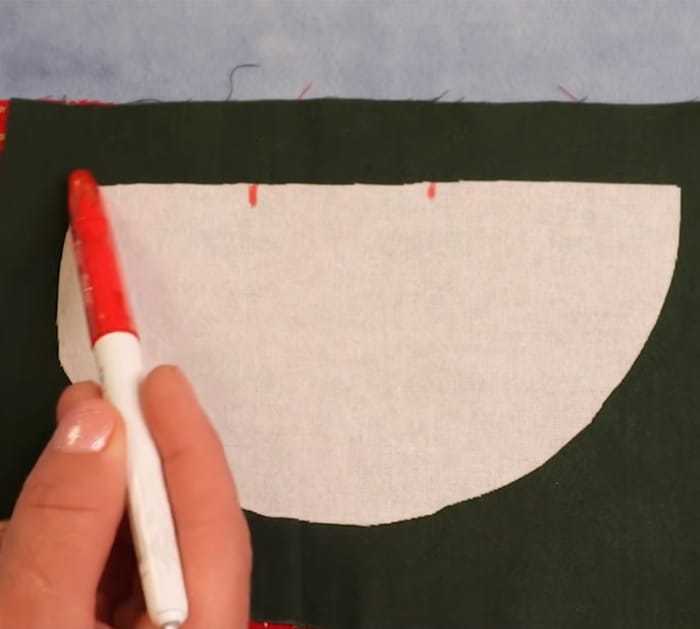 Step 4:
Place the small square on top of the bigger square and line them up in the middle. Fold the edges of the bigger square and iron. Sew the edges.
Step 5:
Fold the sewn Christmas fabric three times to make a Christmas tree. Place it on top of the cotton canvas with wadding, then place the sewn square at the bottom of the tree. Open the Christmas tree and sew the first triangular base, then the square. Fold them back, then place the gold beads on each of the corners. These will also help secure each fold.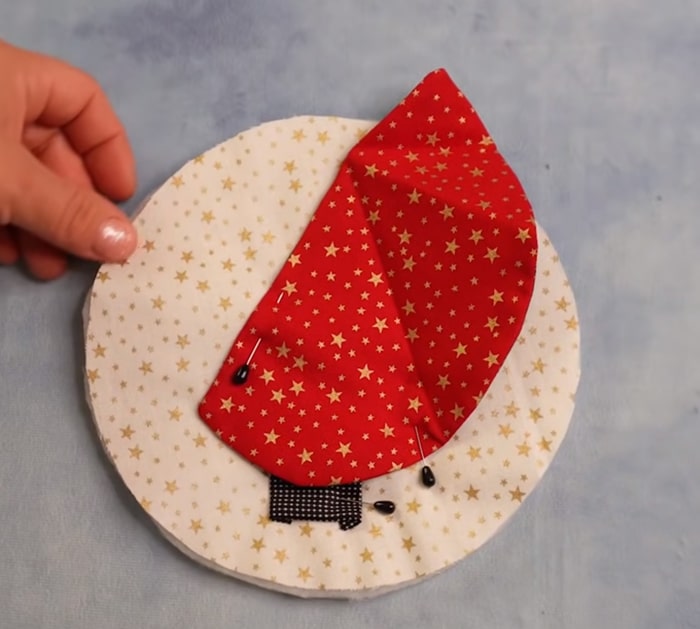 Step 6:
Sew the backing, loop, and binding.
Pot Holders for Christmas