Growing up, my mom used to make this super tasty corn pudding recipe. I suddenly craved it last week, so I browsed some recipes from Youtube so I could recreate it. While browsing, I came across this old-fashioned corn pudding casserole recipe from TheWolfePit. Upon seeing it, I knew this could be the one, so I immediately tried it. And boy, I'm not even wrong, this really tasted the same as the one my mom used to make! This recipe is now a staple in my kitchen and has been an instant hit with my family. It's been their new favorite dinner side dish and couldn't get enough of it. So if you love corn casserole, give this recipe a try, your family will love this for sure. Watch the video below to learn how to make this. All thanks to TheWolfePit for this fantastic recipe.
Ingredients:
5 eggs
1/3 cup melted salted butter
1/2 cup whole milk
4 tbsp cornstarch
2 cups of whole kernel corn (frozen)
2 cans (14.75 oz) creamed corn
1/4 cup white sugar
Directions:
Step 1
Preheat your oven to 400 degrees F and grease your casserole dish with butter or spray oil. Next, cracked five eggs in a large mixing bowl, then add 1/2 cup whole milk, 1/4 cup white sugar, and 4 tbsp cornstarch. Whisk all together well. After this, add 2 cans (14.75 oz) of creamed corn, 2 cups of whole kernel corn, and 1/3 cup of melted salted butter. Mix it all together until well combined.
Step 2
Once the mixture is fully combined, pour it into a greased casserole dish. Place it in the preheated 400 degrees F oven and bake it for one hour or until nice and golden brown on top and the eggs have set. After baking, let it set for fifteen minutes before serving.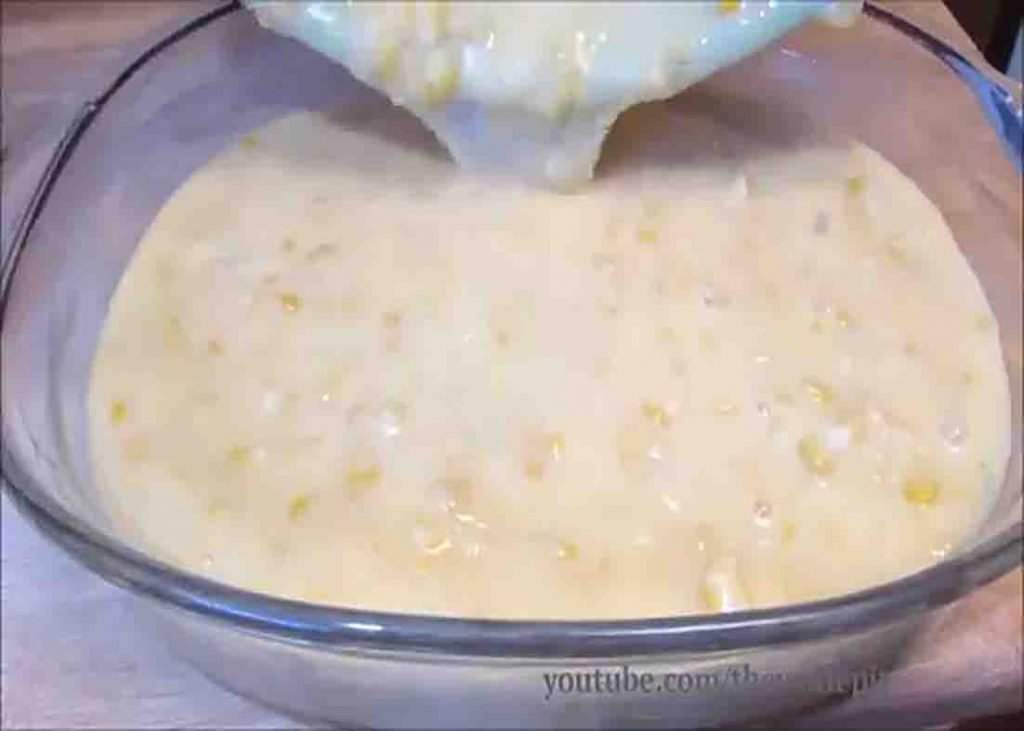 Old-Fashioned Corn Pudding Casserole