This coffee slices dessert from Food Fusion on Youtube is for all coffee lovers. It's super easy to make, comes in great bite-size pieces, and is addictingly delicious! I can't say enough how much I love these little goodies; I snack them on almost every day – it is that good. I always serve this with my friends as we're all coffee lovers, and they love them as much as I do. Try this recipe today and see for yourself. Watch the video below to learn how to make these.
Ingredients:
digestive biscuits
1 tbsp cocoa powder
2 tbsp instant coffee
2 tbsp hot water
1/4 cup salted butter, softened
3/4 cup condensed milk
1/2 tsp vanilla essence
1/3 cup chopped almonds
Coffee Frosting:
1/4 cup salted butter, room temperature
1 1/2 cup icing sugar
2 tbsp cream
1 tbsp instant coffee
Directions:
Step 1
Pulse the digestive biscuits (at least 450 g) until finely crushed. Set aside. Next, combine 1 tbsp cocoa powder, 2 tbsp instant coffee, and 2 tbsp hot water. Mix well and set aside. In a pan over low heat, melt 1/4 cup of salted butter. Once melted, remove from heat and add 3/4 cup condensed milk, coffee and cocoa powder mixture, and 1/2 tsp vanilla essence. Mix well. To this, add 1/3 cup of chopped almonds and the pulsed biscuits. Mix thoroughly until well combined.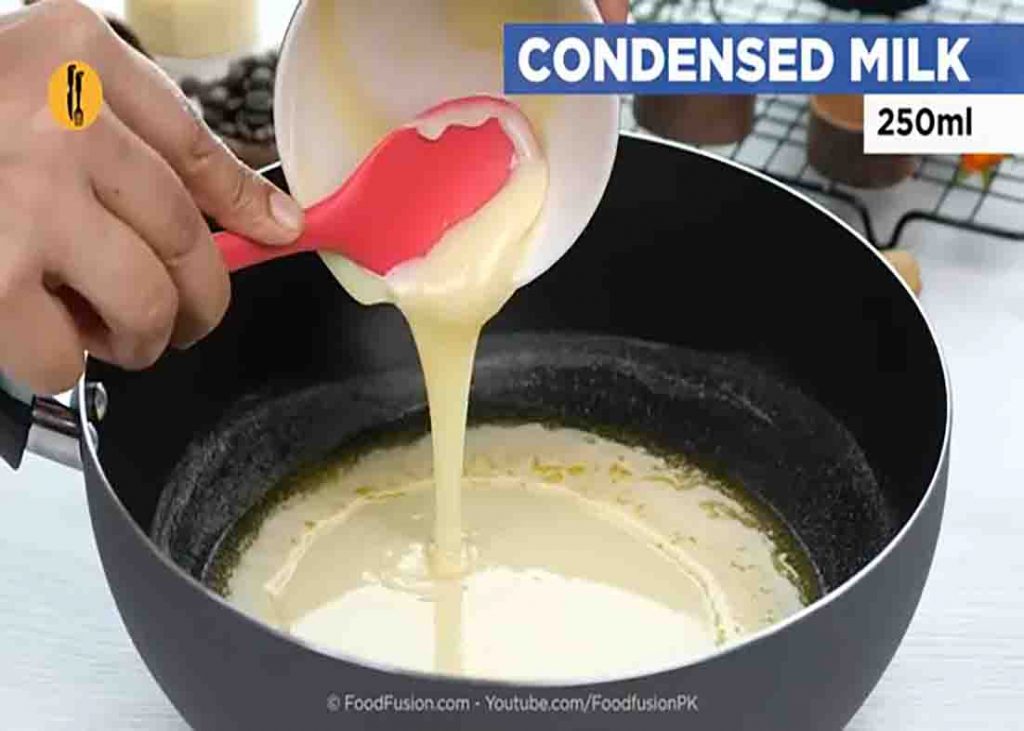 Step 2
Line a 7″ x 7″ baking dish with parchment paper and transfer the coffee mixture and spread it evenly, pushing it down to the bottom. Put it in the refrigerator for fifteen minutes. Next, prepare the coffee frosting. In a bowl, add 1/4 cup of salted butter and beat it with an electric mixer until the color change. Then, add gradually 1 1/2 cup icing sugar and continue to beat until creamy. Combine 2 tbsp cream and 1 tbsp instant coffee and stir them into the frosting mixture. Now, transfer the frosting over to the chilled crust and spread it evenly and nicely. Remove it from the pan, slice it into bite-size pieces, and serve.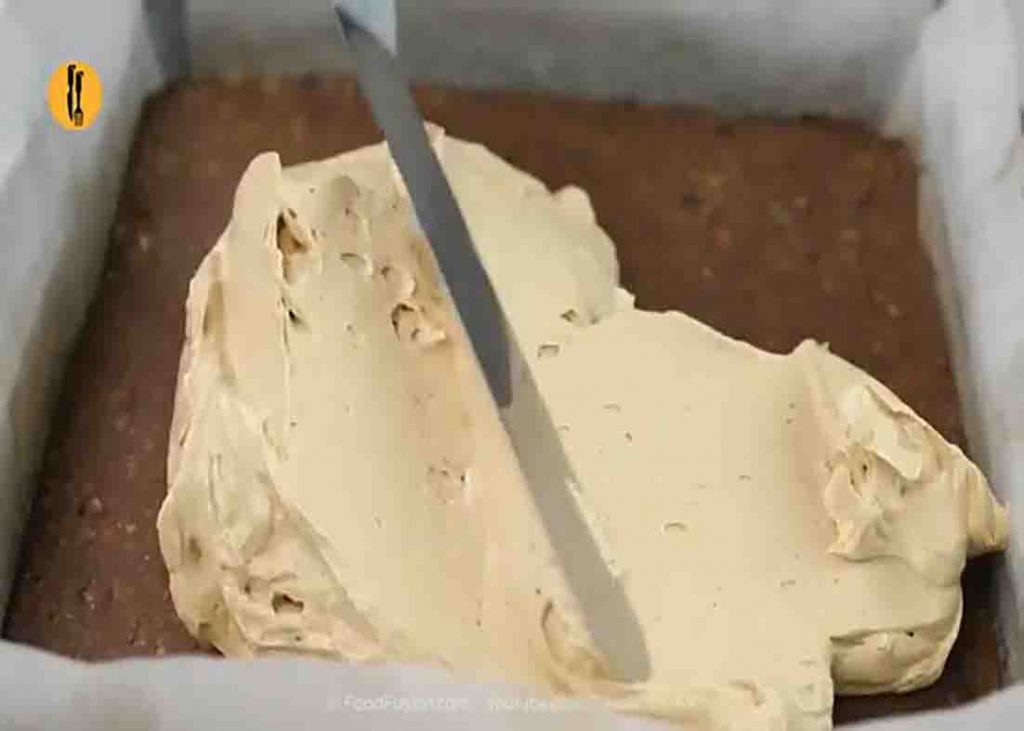 No-Bake Coffee Slices Dessert Recipe