Satisfy your sweet cravings with this no-bake chocolate dessert made from finely crushed biscuits, nuts, and coconut. Yes, this yummy recipe by Quick Simple & Delicious doesn't require an oven. It has this wonderful texture and taste that you will surely love. Read on or watch the video below for full instructions.
Ingredients:
8.8 oz of biscuits
1/5 cup of pistachios (plus more for garnish)
1/5 cup of cashews
1/5 cup of almonds
1/2 cup of desiccated coconut
3 tablespoons of cocoa powder
2 tablespoons of melted butter
a pinch of cinnamon
1/2 cup of milk
6.3 oz of dark chocolate
Instructions:
Step 1:
Break the biscuits into pieces and place them in a food processor. Blend well until it turns into fine crumbs, then transfer to a bowl.
Step 2:
Add the pistachios, cashews, and almonds to the food processor, and blend well until they are finely chopped.
Step 3:
Add 1/2 cup of desiccated coconut into the bowl of fine crumbs, then add the finely chopped nuts. Next, add 3 tablespoons of cocoa powder. Mix everything until well combined.
Step 4:
Gradually add 1/2 cup of milk to the dry mixture, mixing after every addition.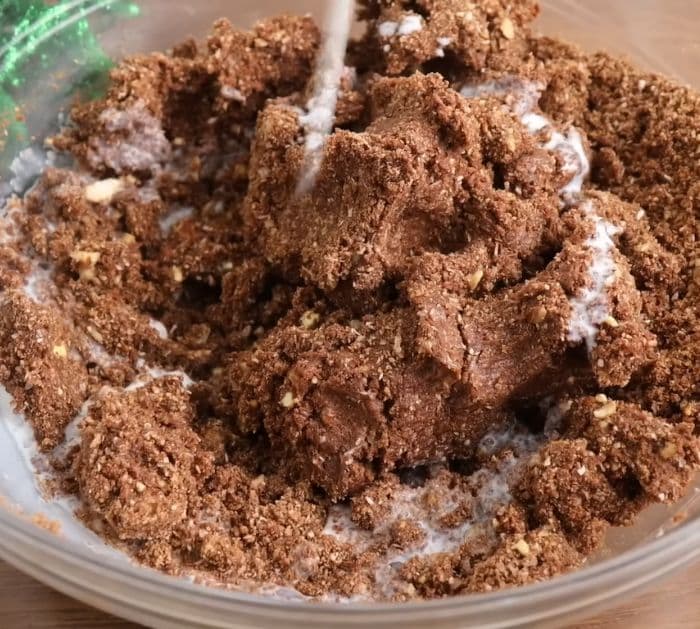 Step 5:
Get a small amount of the mixture. Form it into an oval shape, then press the two sides flat. Place on a baking sheet lined with parchment paper. Repeat with the remaining mixture. Place them in the freezer for about 10 minutes.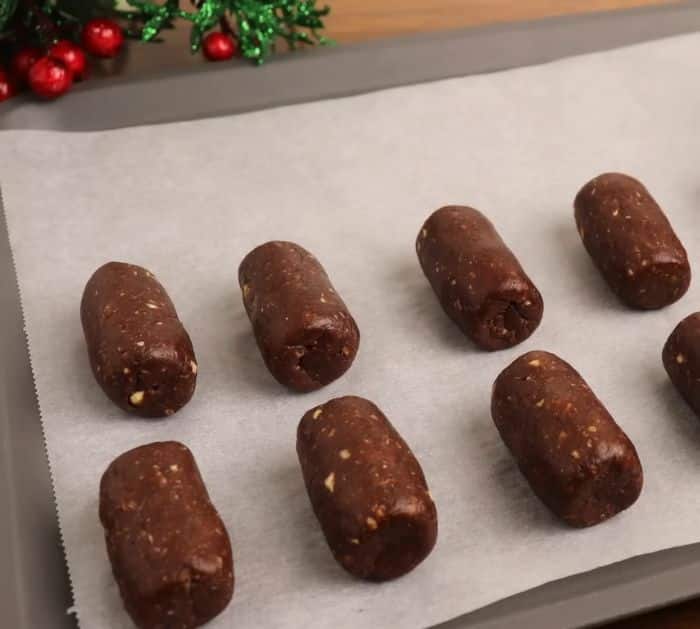 Step 6:
Break the dark chocolate into small pieces then place in a bowl. Melt them using a double boiler or microwave. Once melted, add 2 tablespoons of vegetable oil. Mix until well combined.
Step 7:
Remove it from the freezer and dip each one into the chocolate. Place them in the fridge and let the chocolate set. Save the remaining chocolate for later.
Step 8:
Decorate each piece with the remaining chocolate and chopped pistachios. Place in individual liners and serve. Enjoy!
No-Bake Chocolate Dessert Recipe