This lazy Mediterranean salad recipe has only 3 main ingredients: tomatoes, cucumber, and parsley! You'll surely love its zesty, refreshing, and light flavor. It's the perfect side dish for your meals as it's super simple and doesn't take a lot of time to prepare. The best thing about this recipe by The Mediterranean Dish is that you can place it in your fridge and have it for another day. For more flavors, you can add some onion, chickpeas, or beans. If you want to add protein, you can put some grilled chicken meat or tuna. Of course, you can also add some feta cheese. Try it at home – I am sure you'll love it.
Ingredients:
six to seven Roma tomatoes
one large English seedless cucumber (or any cucumber you like)
three-fourths bunch of fresh parsley
For the dressing:
kosher salt to taste
one-half teaspoon of black pepper
one teaspoon of ground Sumac
two tablespoons of extra virgin olive oil
two teaspoons of freshly squeezed lemon juice (plus more to taste)
Instructions:
Step 1:
Prepare the three main ingredients. Dice the tomatoes and chop the cucumber. Place them in a bowl. Next, roughly chop a bunch of parsley. Add into the bowl.
Step 2:
Season with kosher salt and give it a good mix. Set it aside and leave it for five minutes or more.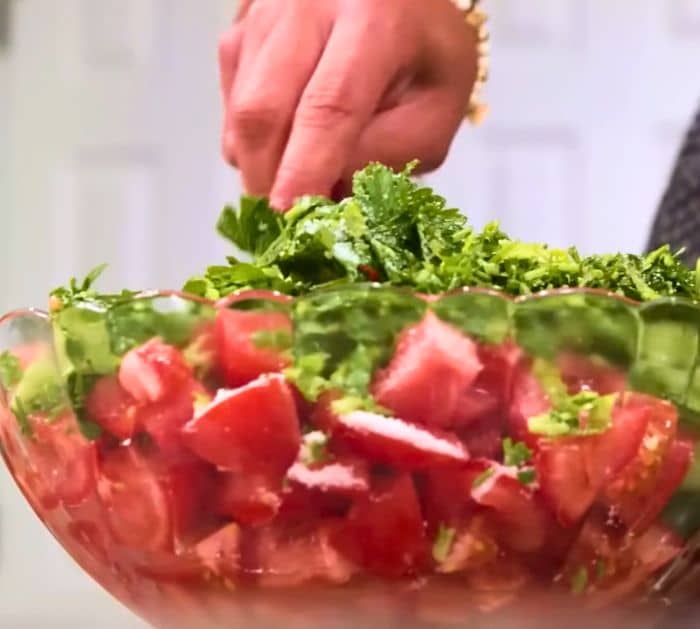 Step 3:
Add half a teaspoon of black pepper or more. Next, add one teaspoon of ground sumac, two tablespoons of extra virgin olive oil, and two teaspoons of freshly squeezed lemon juice. Give it a toss. Give it a test taste and adjust seasonings based on your preference. Set it aside for a few minutes to let the ingredients and dressing meld.
You can keep the salad for up to three days in the refrigerator, just make sure to store it covered.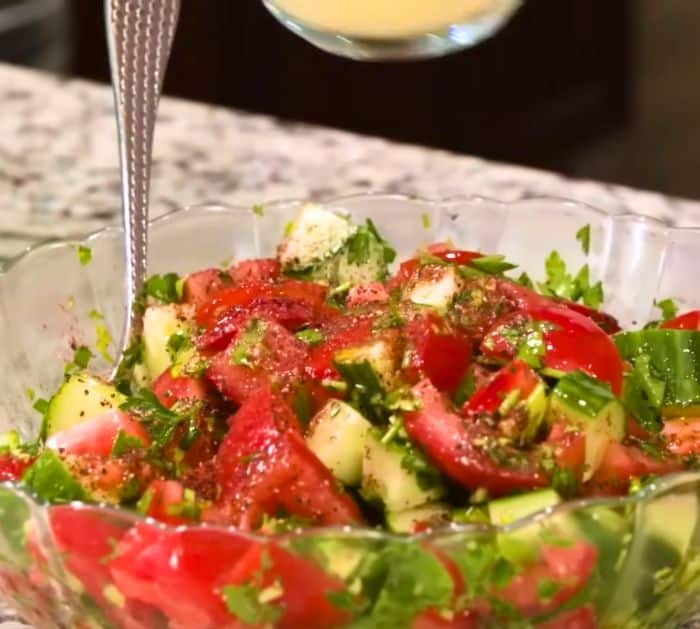 Lazy Mediterranean Salad Recipe