I recently lost a little bit of weight, and I started trying on some clothes I haven't worn in a while. my t-shirts all looked very much like shapeless sacks, so I started playing around with tying the t-shirts. I quickly realized that trying these t-shirts was quite an art and required some specialized skills. So I went searching on YouTube and I found this awesome video by Sarah Therese, on YouTube, I was so excited because there were 10 ways to tie a t-shirt.
I found so many cute ways to tie a t-shirt, I had always wanted to try this one-knot tie at the back.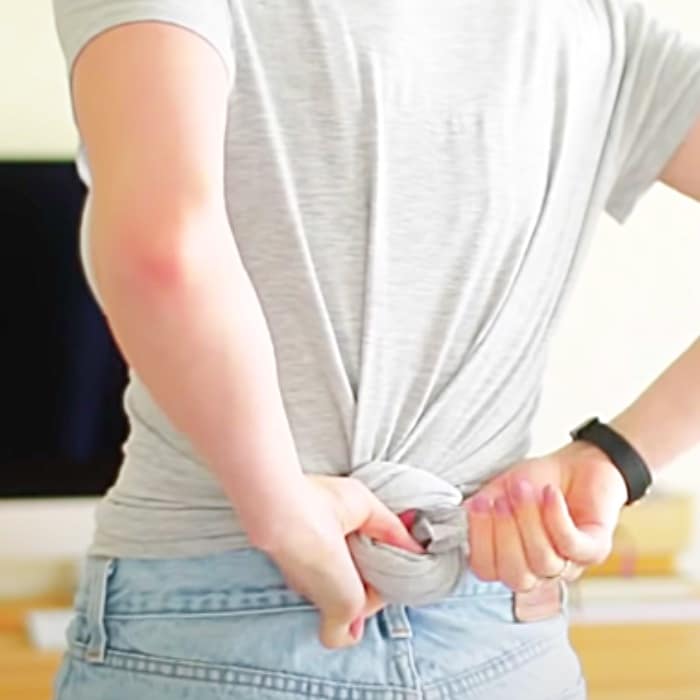 Also, there is a way to tie a knot in the side of your t-shirt to make a groovy asymmetrical look.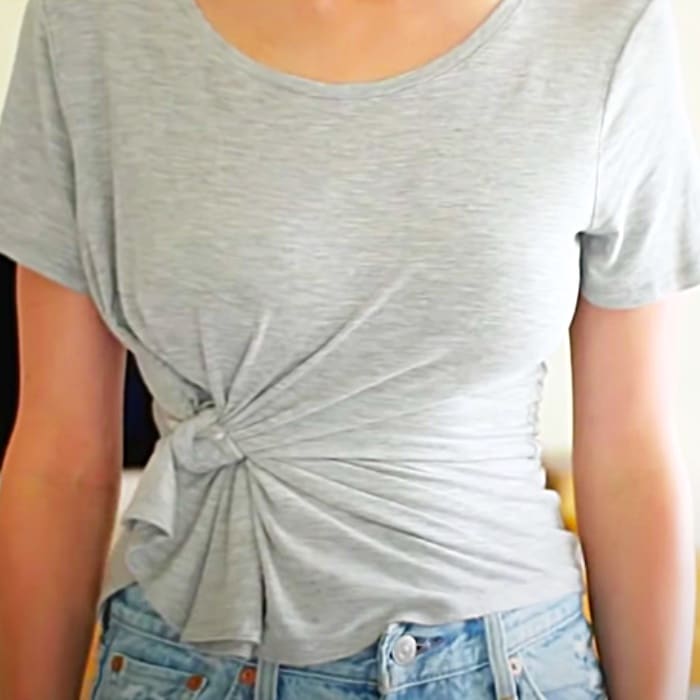 I just love these ways to tie up my shirt, it makes me feel so skinny!
10 Basic Ways To Tie A T-Shirt