My daughter just started a drawing class at the local art center and I had to get a lot of supplies for her class. I had to think of a container that fits nicely into her book bag but also was large enough for all of her supplies. I scoured the internet and found this terrific DIY multi-pocket pouch by Sewingtimes on Youtube. This DY pocket pouch was big enough for all of my daughter's supplies and it had a zipper at the top, as well as a multi-pocket design that kept all her art supplies organized. The sewing instructions are really easy to follow, you just cut out your outer fabric layer and interfacing, then start sewing. You can use softer interfacing for a pocket pouch you would just be using for supply transport, but if you want your pocket pouch to stand up on the desk as an attractive supply holder, use heavy interfacing. Fusible interfacing is also a good option because these projects go more smoothly with a fusible. You iron the fusible interfacing right onto the fabric, it becomes a much more durable component to your project. The zipper instructions are also very good, zippers can be tricky and the sewing method shown in the video is super quick and self-explanatory. I loved everything about this project, I think you will too.
Materials:
2 kinds of coordinating fabric
1 double-sided zipper
Hard interfacing
Soft interfacing (fusible is easiest to work with)
Net (for the inside walls of the pouch)
Directions:
In this wonderful video tutorial by Sewingtimes on Youtube, you will learn how to sew this awesome multi-pocket zipper pouch. The instructions are really easy to follow and you will receive guidance every inch of the way. You start by sewing the outer shell with the zipper.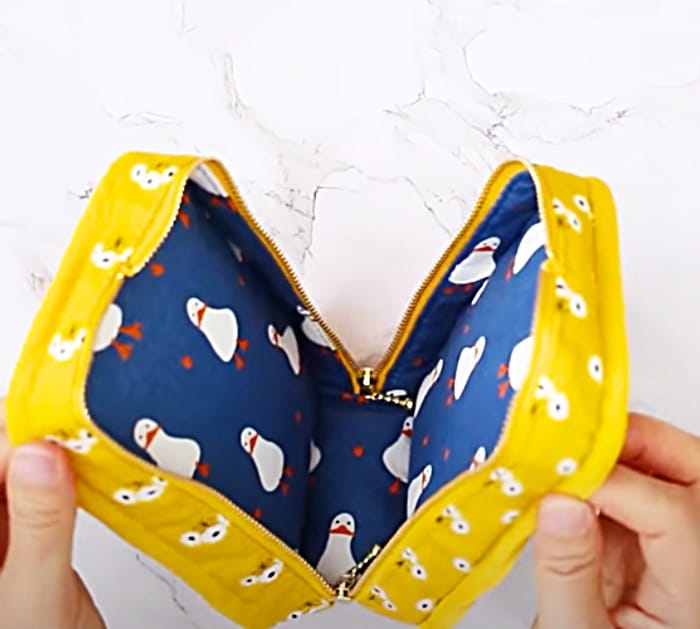 Then, you will make all the inner pockets and sew them inside the pouch.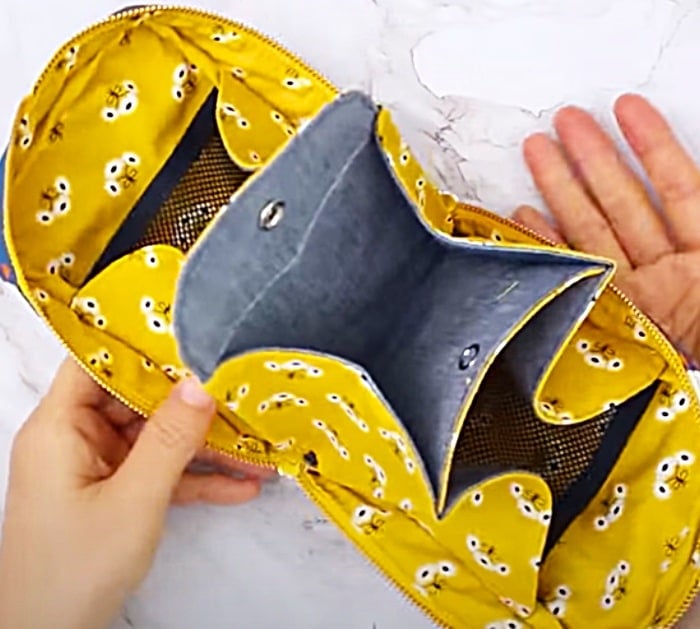 This is such a useful project and my daughter loves it!
How To Sew A Multi-Pocket Zipper Pouch