This lifehack to remove car dents is demonstrated by TeamFamily on YouTube using boiling water and a toilet plunger. There's not a lot of effort needed to do this hack, and it would be worth a try if you have any dents. Also, I'm sure it would not work on big major dents. This method works for the type of dent and the location of the dent. It's possible to remove the dents, and after watching this tutorial, I will pass it on to any of my friends that happen to have car dents. If you're worried that the boiling water will damage the coat on your car, try to use the toilet plunger only. I think that water will work in general because it needs that seal for the toilet plunger to get a grip on. I know that car dents can be annoying and expensive to fix, but this can be done at home. It's an overall great idea and hack that will save money in the end.
Supplies:
hot boiling water
toilet plunger
Directions:
First, pour the hot boiling water or regular temperature water over the car dent. This will help the toilet plunger to easily grip on the car surface.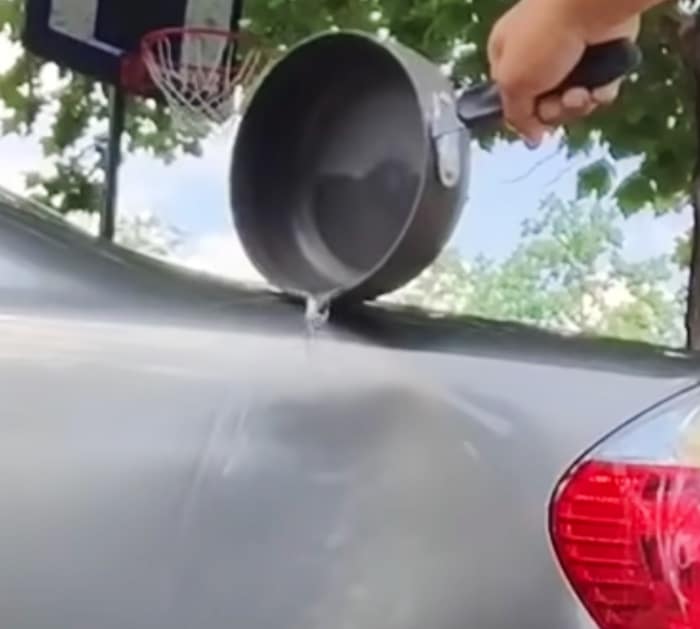 Next, use the toilet plunger to repeatedly plunge the dent out.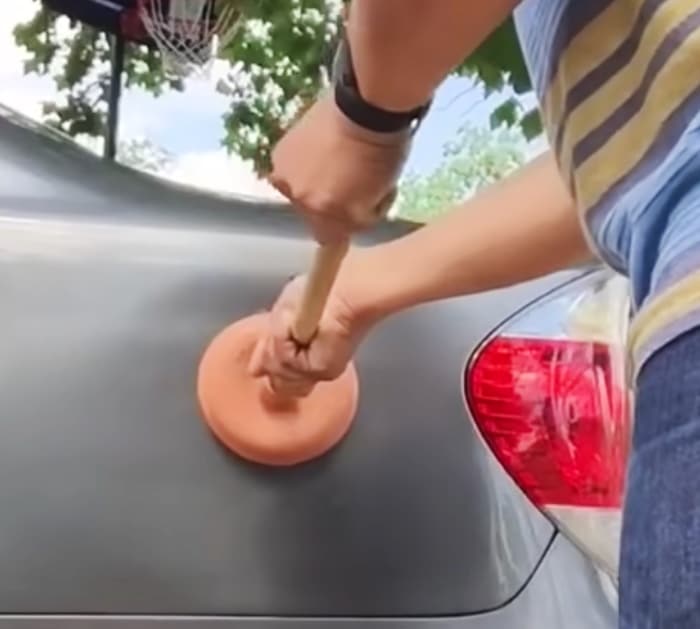 Overall, there are no crazy steps except pouring the hot water on the dent and plunging the dent out of the car. There are other ways to remove car dents that I've heard of such as taking the piece out and using a plastic hammer to pop it back out. I was shocked when I came across this video because I didn't think it would work. I'd probably stick to the plunging technique for myself in the future if I ever fall in this position.