Over Memorial Day weekend our family went to the Pedernales River and collected a bunch of river rocks. When we got home, I realized we had 3 buckets full of beautiful river rocks and I quickly started searching the internet for some cool river rock project ideas. I found this easy rock painting tutorial by Clay Drawing on Youtube, and I knew this would be a great project for the whole family. Rock painting has always been close to my heart because I usually do hand-painted mandala rocks, which are super easy and just require a pencil and a few q-tips to paint, and they are so much fun. When I saw this beautiful flower idea, I immediately thought of my grandma's flower garden and the hours of fun my sister and I would have, picking and drying flowers with grandma. The really crazy thing was that the flower image in the tutorial looked just like grandma's daffodils and those have remained a favorite flower of mine, to this day.
Materials:
A smooth river rock
Acrylic paints (in blue, yellow, green, white, and orange)
A paintbrush
Directions:
In this wonderful rock painting tutorial by Clay Drawing on Youtube, you will be guided step by step in how to make these lovely rock paintings. You will start by applying a background color.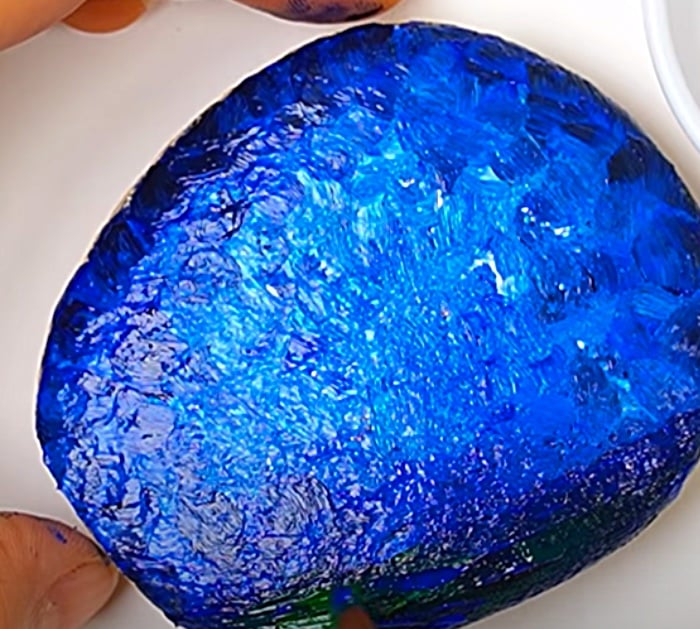 Then, you will learn to paint these beautiful flowers in this simple tutorial.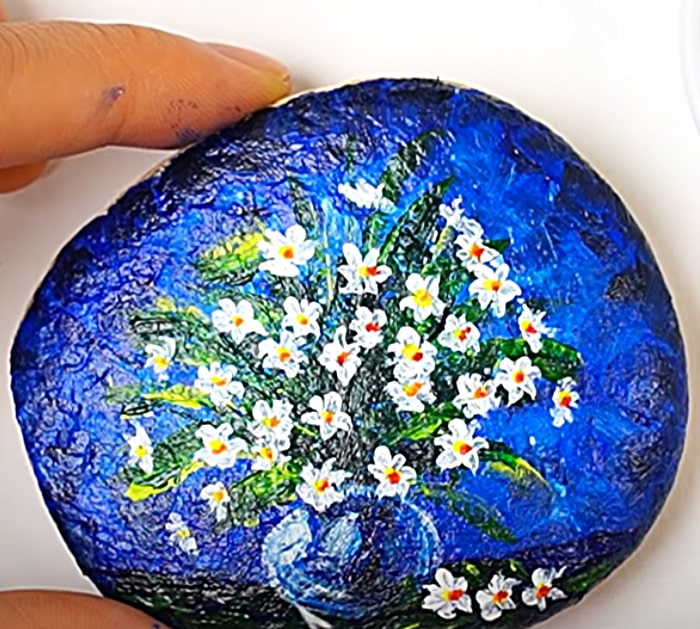 These gorgeous river rock paintings turned out better than I could have ever imagined. The family loved the project, and we were able to make many rock paintings for gifts.
How To Paint Flowers On A Rock