I love finding new ways to make pancakes, they are a perfect food option for breakfast or just to eat anytime! So when I saw this video recipe tutorial for souffle pancakes by ddulgi on YouTube, I knew I had to try these fluffy pancakes. Pancakes are my favorite food on the planet, and homemade pancake batter is the best of all. The actual pancake batter recipe here is simple and easy to follow, the big difference between the souffle pancake batter and regular pancake batter is that you separate the eggs and whip the egg whites with a mixer and fold that into your pancake batter. The other ingredients are very basic, you just use a basic pancake mix which is great because it can be gluten-free or even regular old Bisquick; this amazing sheet pan recipe will turn out fine. I already had the ingredients on hand and I couldn't wait to get started on these fluffy souffle panckes.
Ingredients For Souffle Pancakes:
2 egg yolks
4 and 1/2 teaspoons of all-purpose flour
1/2 teaspoon of baking powder
2 egg whites (beaten until fluffy)
1 teaspoon of vanilla extract
1 and 2/3 tablespoons of sugar
A little bit of butter
Directions:
In this video recipe tutorial for souffle pancakes by ddulgi on YouTube, you will learn how to turn ordinary pancake batter into fluffy souffle pancakes. You start by adding your ingredients to a mixing bowl and separating the eggs and whipping your egg whites until they form stiff peaks.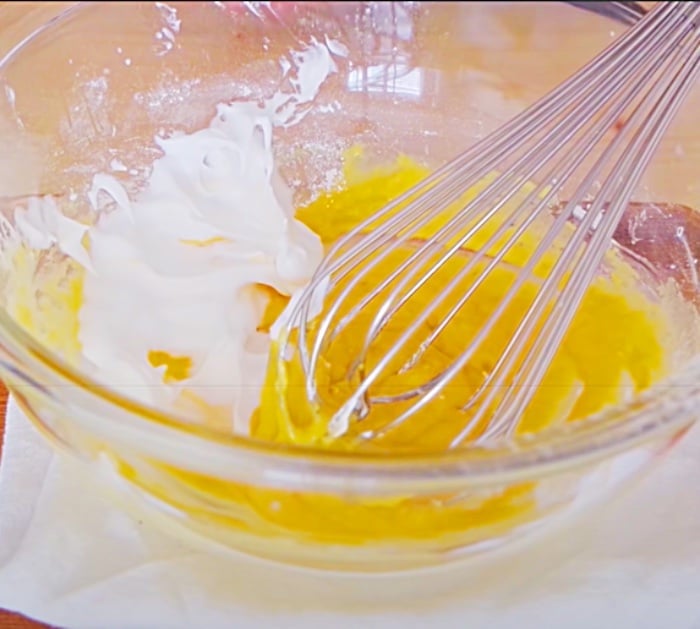 Then, you just cook the souffle pancakes in the traditional method in a skillet and serve with syrup or jam.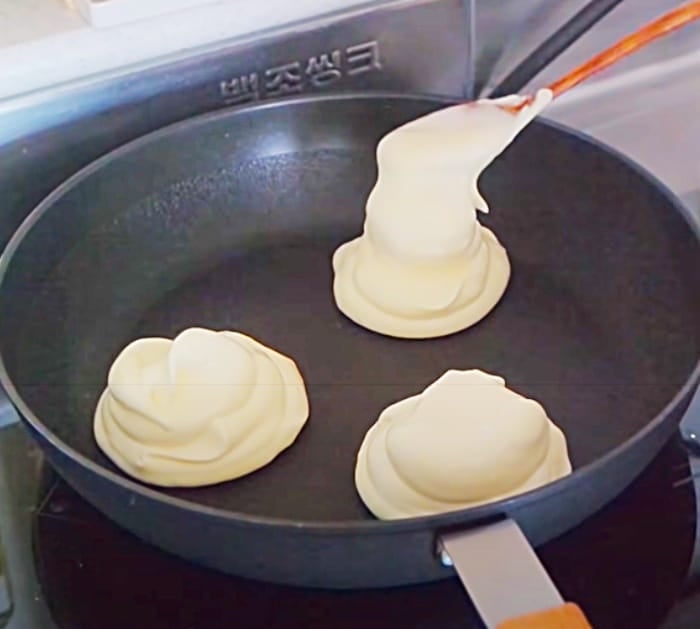 These pancakes are so interesting, I will definitely be making them soon.
How To Make Souffle Pancakes