Who doesn't love mac and cheese? This classic comfort food always wins everyone's hearts. With this recipe by Allrecipes on youtube, you will only need 5 minutes to prepare everything. The next step is transferring the mixture to your slow cooker and letting it do its magic. That's how easy this recipe is! So, if you don't have much time on your hands to prepare breakfast, lunch, or dinner, go for this creamy macaroni and cheese. Read on for the full instructions.
Ingredients:
2 eggs
12 oz of evaporated milk
1 and 1/2 cup of 2% milk (add more 1/2 cup of milk for a creamier mac and cheese)
1 teaspoon of salt
1/2 teaspoon of black pepper
1/2 lb of uncooked elbow macaroni noodles
3 cups and 1 cup of shredded sharp cheedar cheese (separated)
Instructions:
Step 1:
Grease the inside of your slow cooker with nonstick spray so it will be easier to clean up later.
Step 2:
In a large mixing bowl, beat 2 eggs, then add 12 ounces of evaporated milk followed by 1 and 1/2 cups of 2% milk. Stir them all together using a whisk. For a creamier mac and cheese, add a 1/2 cup of extra milk. Season with 1 teaspoon of salt and 1/2 teaspoon of ground black pepper. Give it another mix.
Step 3:
Add the 1/2 lb of uncooked elbow macaroni noodles and 3 cups of sharp shredded cheddar cheese. Mix until well combined.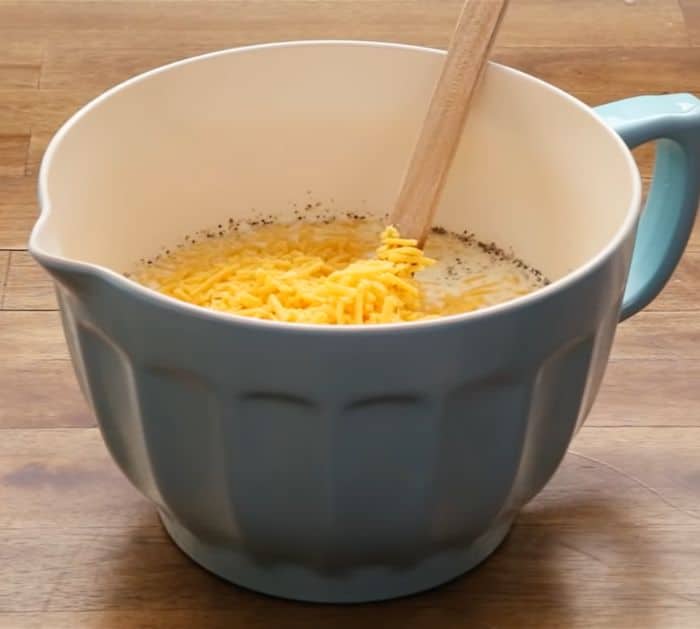 Step 4:
Transfer the mixture to the greased slow cooker and sprinkle with another cup of shredded sharp cheddar cheese.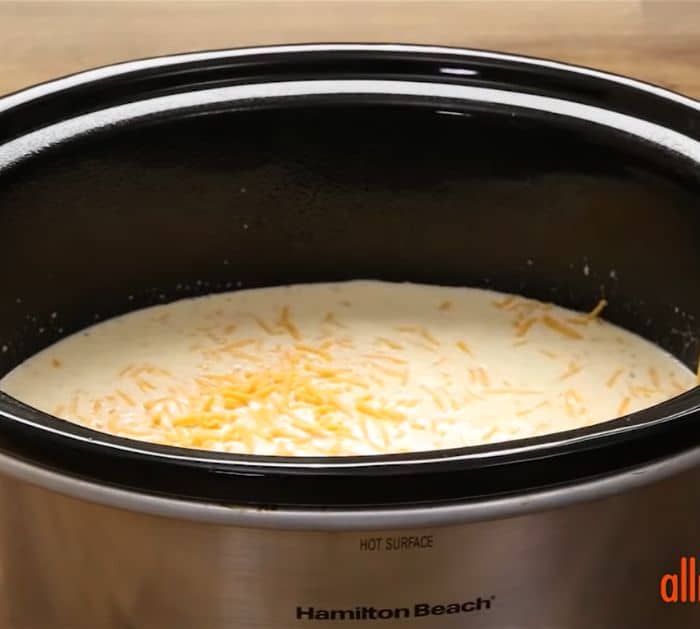 Step 5:
Place the lid on and set the slow cooker to low. Do not be tempted to open the lid and stir. Just let it cook. If you are going to use a large slow cooker, it will only take about 2 to 3 hours on low. Once done, transfer to a casserole and top with bacon bits if desired. Enjoy!
How to Make Slow Cooker Macaroni and Cheese