Fried Collard Greens are one of my favorite foods in the whole world, my grandma used to make them and I have such fond memories of the family sitting around the table on a Sunday afternoon with a big pot of fried collard greens with ham hocks and a big cast-iron skillet of cornbread. Collard greens really speak the language of the Deep South and speak straight to the heart and soul. I saw this recipe by Mae Mae's Happy Table on Youtube and I was so excited because her recipe for fried collard greens was almost like my grandma's. Mae Mae is a delight to watch and makes this down-home Southern delicacy with the utmost care and knowledge. Just looking at how Mae Mae preps and carefully puts this recipe together, there is no doubt she is a seasoned pro who has been making delicious soul food her entire life. If you follow her step by step method, Mae Mae will not steer you wrong and your end result will be delicious.
Ingredients:
A large bowl of Collard Greens (shredded)
3 Ham Hocks (try to get the lighter skinned hocks)
1 cup onions (chopped)
1/2 Tablespoon Salt
2 jalapenos (chopped)
4 to 5 tablespoons bacon drippings (to fry collards in)
1 beef bouillon cube
Directions:
In the video, you will learn how to fry these delicious collard greens in bacon drippings in preparation for the addition of your ham hock broth and ham hock pieces.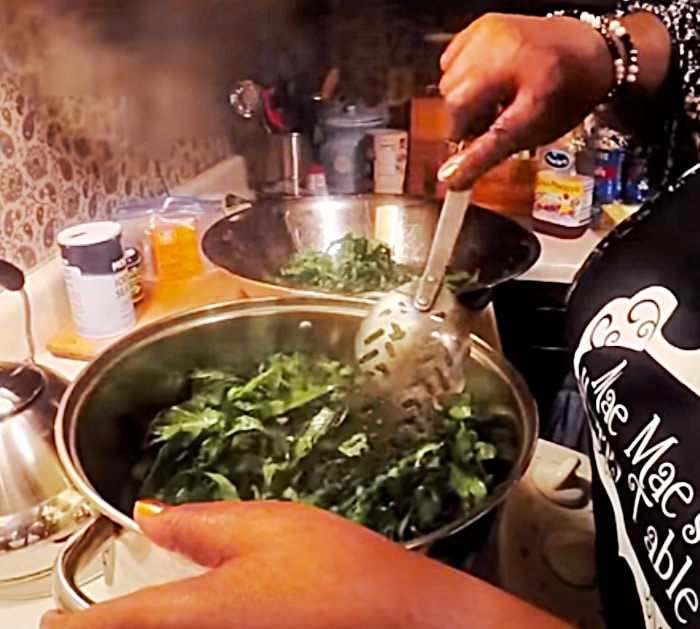 Then, you will add your ham hock and bullion broth to your collard greens hat are still frying in the bacon grease, then you will cook until tender.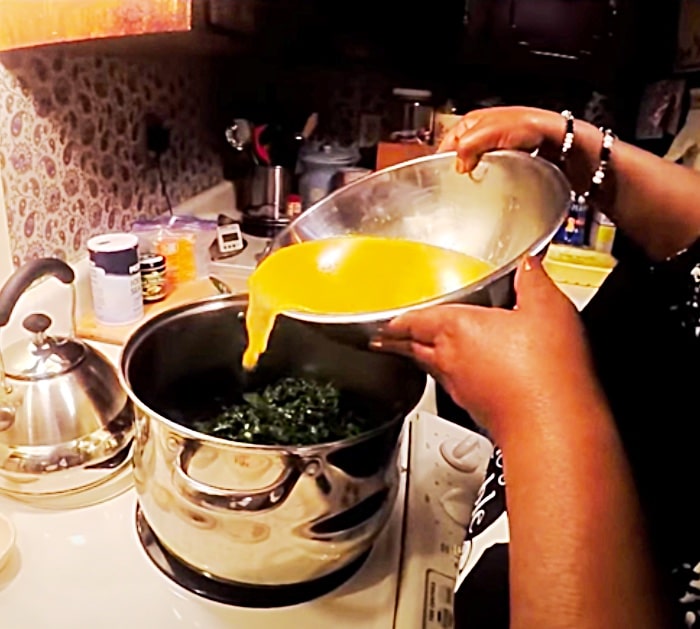 This recipe is so entertaining and heartwarming, I can't wait to make it.
How to Make Fried Collard Greens