This jeans bag tutorial by hiro hiro is unique because the bag still looks like jeans. It's so simple to make this boho bag, and you can be creative with whatever pattern you prefer in the inside. In my opinion, I think this would be a cute bag for a young girl, but it can be for any age. Plus when I see this bag, I think of small and cute. It's always interesting to see how you can recycle denim and old clothes to create all kinds of bags. My little niece would love this bag because she's a purse girl. For me, this would not match my style, but I like the idea of adding a pattern inside of the bag as the lining.
Materials:
old jeans
old shirt with a pattern (plaid, polka dots, etc)
ruler
scissors
pen
sewing machine
Directions:
First, use a ruler and mark a straight line across to cut off the legs of the jeans. Then, cut open the bottom of the jeans and turn it inside out. Mark the outer side of the jeans to make a straight line and sew down the lines.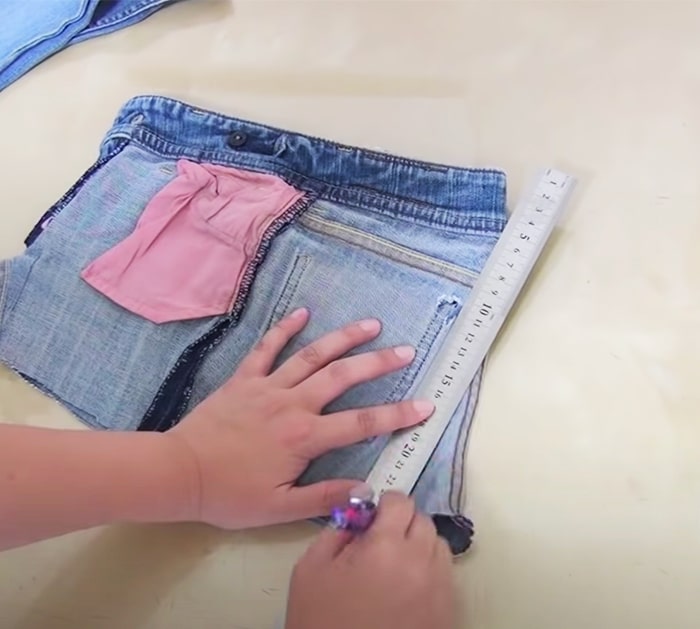 Then, continue to watch the tutorial by hiro hiro on YouTube to sew the rest of the bag. Also, you'll learn how to make the handles on the bag using the cut off legs.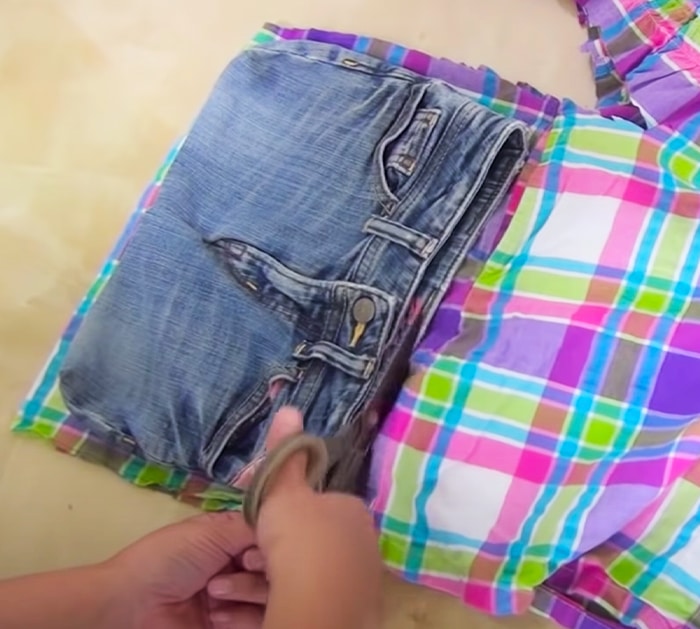 Overall, I think this is a cool bag because it looks identical like jeans. There's not much sewing to do to make this bag, and I think anyone can follow along to this tutorial because she does an amazing job showing the steps in the video. Save a pair of jeans next time if you're interested in creating this boho jeans bag.