American barbecue has never been a favorite of mine unless it's ribs. It doesn't matter if they're spare ribs or baby back ribs, I love it. When I came across HowToBBQRight YouTube tutorial on how to make apple pie ribs, I thought how American can that be? The cook, Malcom Reed says they're American as apple pie ribs. At first, I wondered what the flavor would taste like. I believe the ribs would have an amazing balance of apple flavor without it being too sweet or fruity. It takes a process to make these, but they come out so juicy.
Ingredients:
2 slabs St. Louis cut spare ribs
2 Tablespoons Kosher salt
1/2 cup Heath Riles apple rub
1 stick butter cut into pats
1 cup apple butter
1 cup apple cider vinegar
1 cup apple juice
1 jar apple jelly
1 cup Killer Hogs The BBQ Sauce
1/2 cup Killer Hogs Vinegar Sauce
Directions:
First, start out with a couple of racks of St. Louis ribs and a spritz of apple cider vinegar as a binder. The vinegar lets the seasoning stick onto the ribs. Then, apply kosher salt on both sides and let the salt work in the meat for 15-20 minutes. Next, add an apple rub to both sides and let that sit for 15-20 minutes too.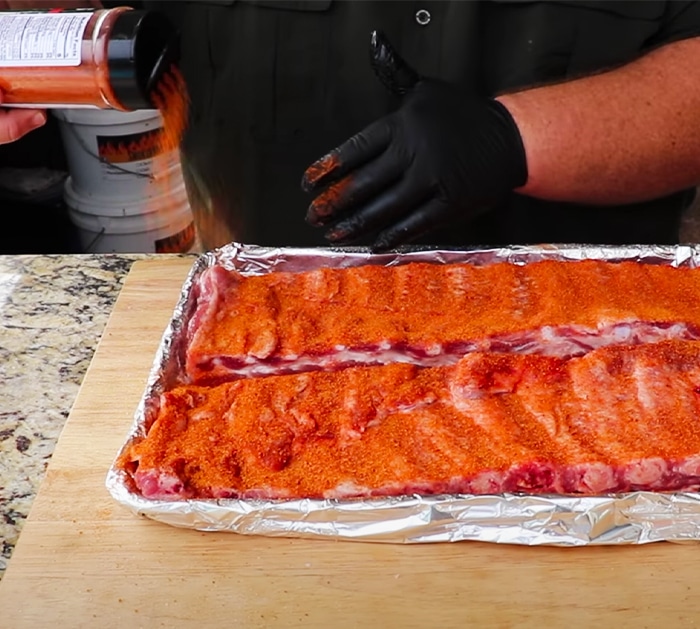 Then, cook the ribs on a pit for 250 degrees with apple pellets. The ribs smoke for a little over two hours. For every 45 minutes spritz them with a mixture of equal parts apple juice and the apple cider vinegar. This will allow the apple pie flavor to be more distinct.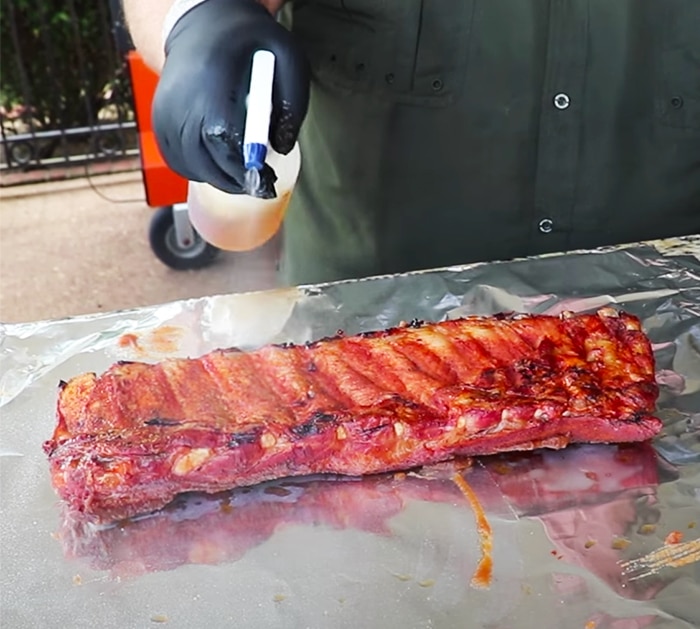 Keep following the process from HowToBBQRight YouTube tutorial because he continues to show how to foil the ribs and cooking them until they're tender. This makes me crave barbeque because of how caramelized the sauce sets in the ribs.