Looking for a new way to recycle all those old jeans? Here's a great DIY tutorial to make a recycled rug out of old denim. You just need some old jeans, scissors, yarn, one clothespin, and a piece of cardboard cut to the size you want your rug to be. I made this last week and couldn't believe how easy it was. I wanted a fairly large rug, so I just cut a piece of cardboard measuring 4′ x 6′, then cut tiny slits at each end to put my string through. I then pre-cutpinned the clothes pin all my denim strips that would serve as the body of my DIY Denim Rug.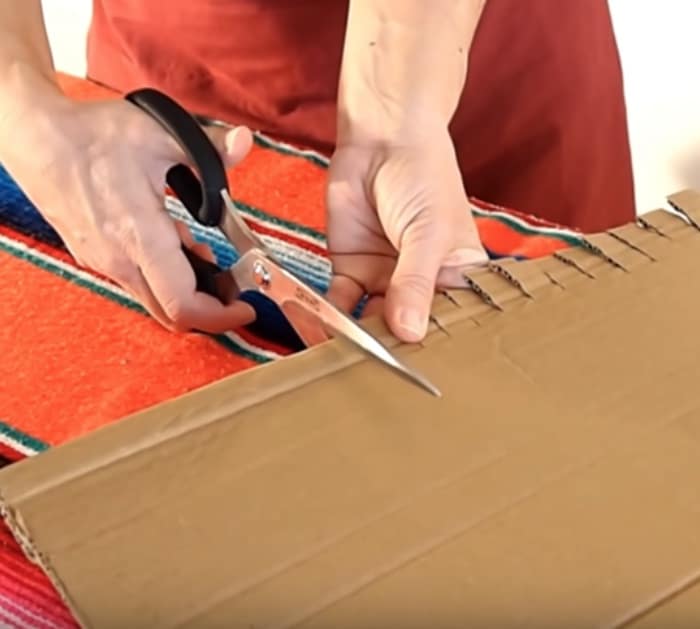 Then I ran the yarn end to end across the cardboard, securing it in the cut grooves with each pass. Then I pinned the clothespin to the end of my pre-cut strip and started weaving each denim strip through the yarn guides I had tied into the cardboard.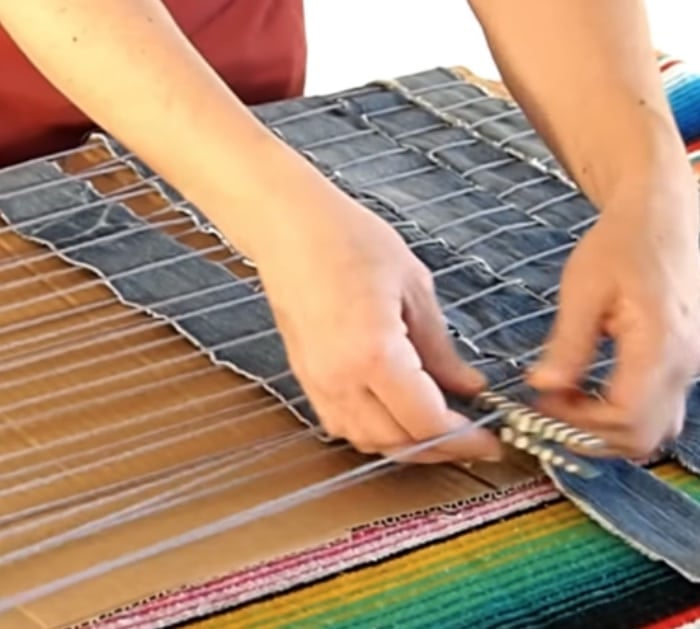 Then I made a slit at the end of each strip I had installed and tied them, making a little knot at the end of each strip to secure all the pieces, the easiest thing ever!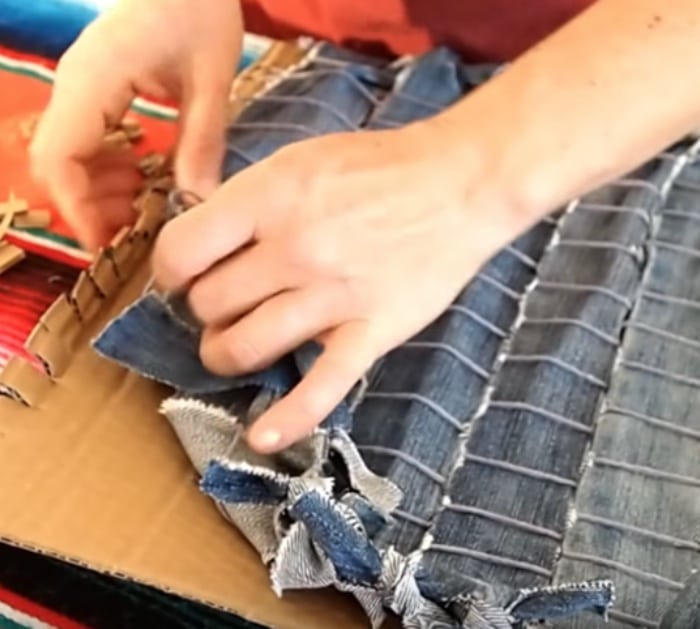 This DIY was one of the most rewarding I've ever done. I put one in my Daughter's bathroom and she loved it so much. She was so excited that Mom made it for her, she begged me to teach her how to make one. The project tools were still on the craft table so we went in and got busy, I just showed her how to secure the yarn to the cardboard and she got it really quick. When I came back to check on her she had made one for the kitchen and one for her Brother, I was so proud of her, I can't recommend this project enough. It's so much fun for the entire family.
How To Make A Recycled Rug From Old Jeans