Curtains can make or break your room's overall vibe, which is why it's important to change them from time to time to match the house's current aesthetic. Luckily, making curtains has never been this easy with OnlineFabricStore's tutorial on Youtube! This rod pocket curtain is an easy project for sewers of all levels. Watch the video tutorial below to learn the step-by-step instructions.
Materials:
drapery fabric
scissors (or rotary cutter)
mat
pins
thread
ruler (or measuring tape)
fabric marker
sewing gauge (optional)
iron
Directions:
Step 1
To determine the size to cut your fabric, take the dimensions you want your curtain panel to be, and add 4″ to the width and 12″ to the height to account for the hems. Next, hem two sides of the panel. Fold the edge over 1″ and press. Fold it over another inch and press again. After this, sew down the length of the panel about 3/4 " from the edge of the fabric. Repeat this for the other side of the panel.
Step 2
Now, the top hem forms the rod pocket, which should be at least twice the diameter of the curtain rod. Fold the fabric over 3″ and iron, then, fold it over another 3″ and press again. Sew along the bottom crease of the hem about 1/4″ from the edge to form the pocket. (The top can be done at this point, or you can choose to add a header, which will make the panel extend a little past the top of the curtain rod.)
Step 3
Finally, sew the bottom hem. To make the bottom of the curtain fall exactly where you want, hang the curtain panel first to better judge how much to hem. Again, sew down the width of the panel about 1/4″ from the crease.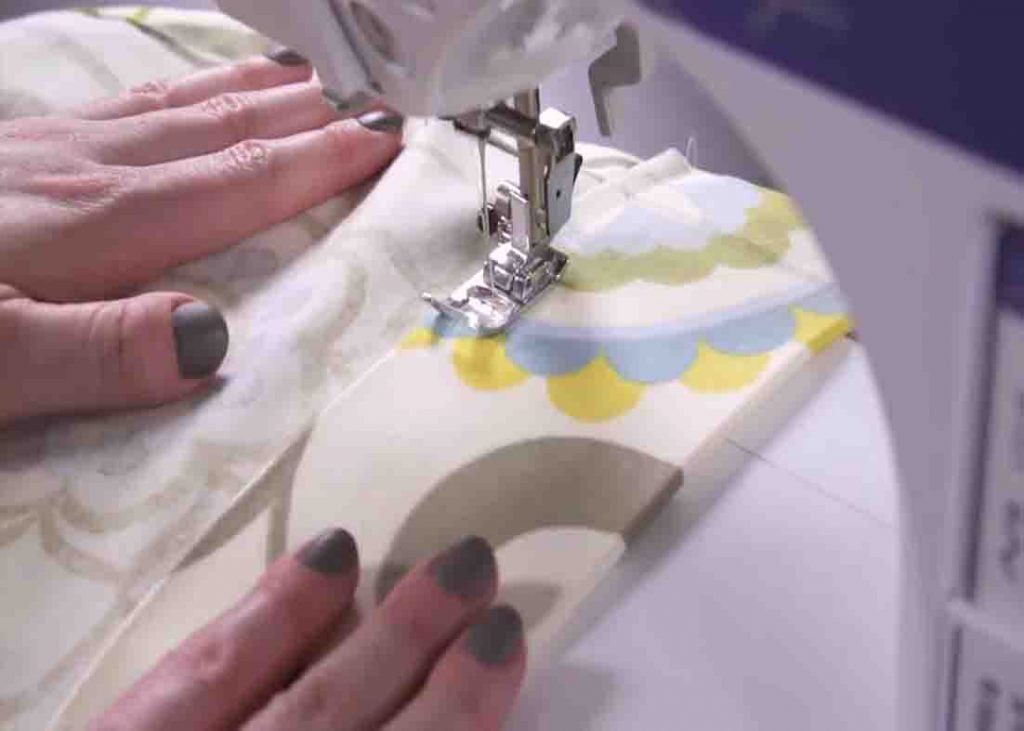 How to Make A Rod Pocket Curtain