When I saw this larger-than-life yard prop, scarecrow idea by Hallmark Channel, on YouTube, I knew I had yo make it! This scarecrow idea is made with PVC pipe, which serves as the skeletal framework for the scarecrow. The PVC pipe makes an incredibly strong frame, which enables the scarecrow to be super tall and not fall over. My neighbors already see me as a rather whimsical and entertaining person, so I can't wait to see the looks on all their faces when they lay eyes on the giant scarecrow I have planned for their morning greeting, as they casually stroll out to get their paper.
Materials For Pumpkin Scarecrow:
A large piece of PVC pipe
3 pieces small piece of PVC pipe
2 pieces of medium PVC pipe
1 PVC (4-way) connector
4 PVC 45-degree connectors
Large landscape stakes
Screws
Zip ties
Burlap
Branches
Rope
Straw
LED lanterns
Plastic pumpkin heads
LED light for the pumpkin head
Directions:
In this larger-than-life yard prop scarecrow idea by Hallmark Channel, on YouTube, you will learn how to make this fabulous yard decoration in a few easy steps. You begin by constructing your PVC frame according to instructions.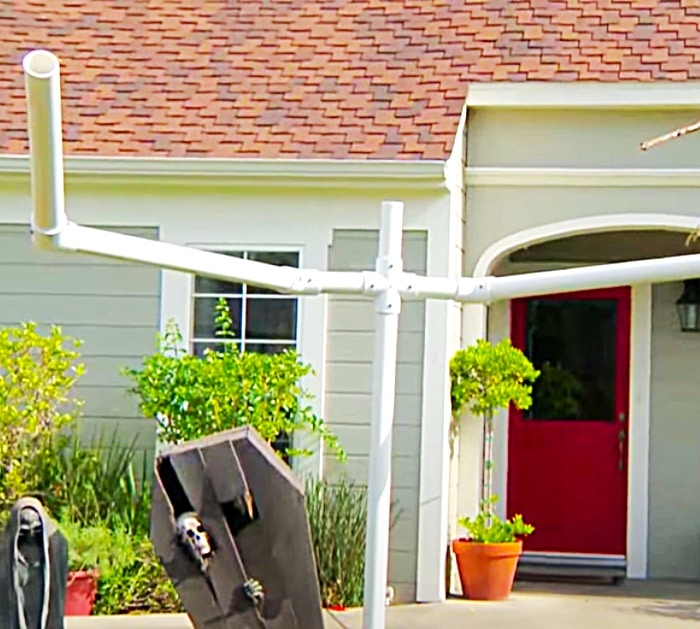 Then, you just flesh out the scarecrow with burlap and straw, finishing off with a big pumpkin head that lights up with an LED light inside it.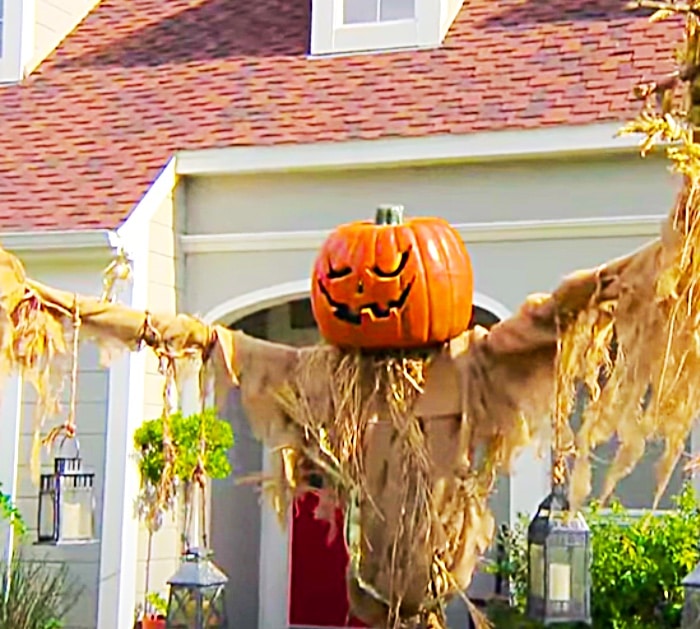 This pumpkin scarecrow is so amazing looking, and you can rest assured that no one else is going to have another one like it.
How To Make A Pumpkin Scarecrow With PVC Pipe