There are many baby gates on the market, but many don't seem very sturdy. I was searching the internet for a sturdy DIY baby gate and I found this terrific idea by Catz In The Kitchen on Youtube. This baby gate that Catz made was everything I was looking for and had a rustic farmhouse appearance, which suited my decor perfectly. The way this gate is made is very simple and the instructions are really easy to follow.
Materials:
2 (1x6s) 8 feet long
6 (1x4s) 8 feet ( you may need to adjust this, depending on the width of your gate)
1 (1×3) 6 feet long
Gorilla Wood Glue
1.25-inch T-5 construction Screws (about 40 to 50 of these)
Hinge set (to match your decor)
Latch (that matches your choice of hinges)
Small bearing wheel (optional)
Brad nails (for nailer, optional)
Stain or paint (of your choice)
Directions:
The directions in this video tutorial by Catz In The Kitchen are really simple to follow. You are basically making an old farmhouse gate shape, so it is a familiar point of reference to most people.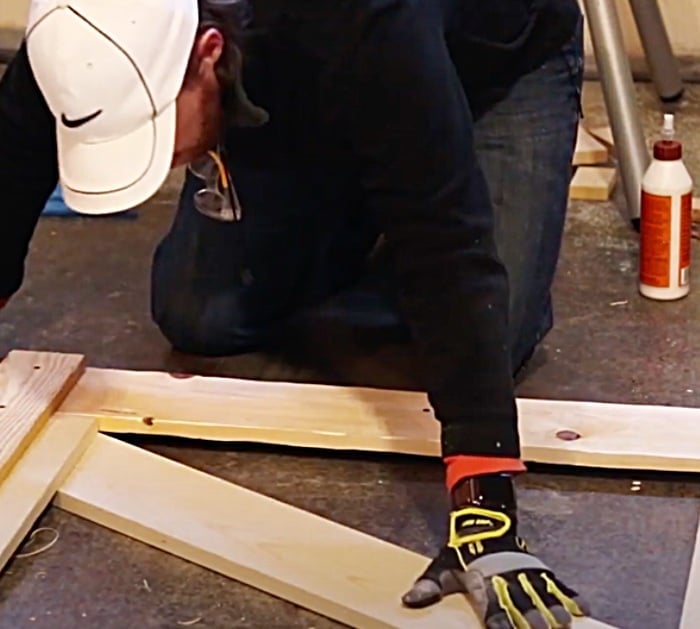 When you get your beautiful wooden farmhouse gate put together, you will need to sand it and stain it. You can use paint to finish it, it is totally up to you. Then, you will set your hinges and latching system and the farmhouse baby gate will be ready to install.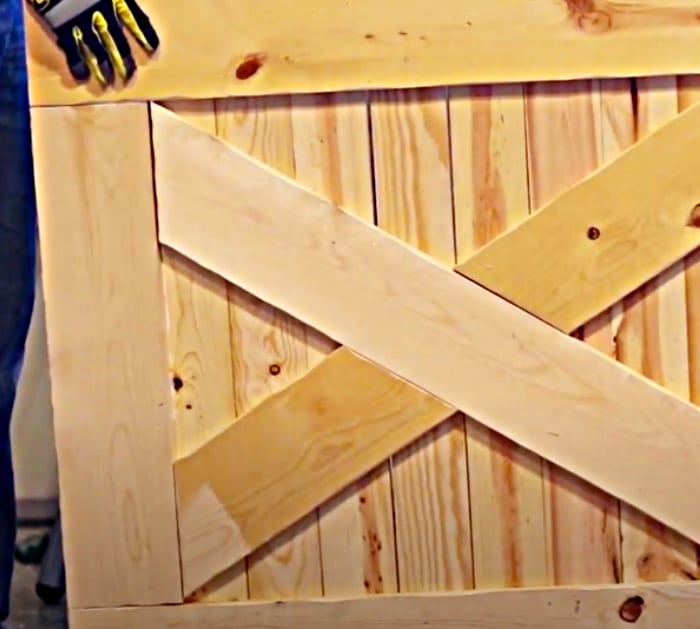 This gate is going to look fabulous in our new home, which is decorated in the farmhouse style. I can't wait to make it!
How To Make A Baby Gate (Or Dog Gate)