If you are tired of a scarf that may slip on your face, you may want to try this DIY fitted face mask. I was having the problem of a slipping scarf and when I found this elastic eared face mask tutorial by Melanie Ham on YouTube, I knew I had found the answer to my dilemma. I'm so happy I found this mask tutorial because it's made so well, yet so simple, even the beginner will not have any trouble making this easy sewing project. The best part about this elastic mask is that it has nice pleats to make a contoured shape to make the mask drape over your face correctly and comfortably. However, the masks that you can make at home are not proven to protect against COVID 19 and I have only made them in a pinch to wear with another disposable mask. For in-depth information regarding how to protect yourself against COVID 19, please view this link from the CDC Website describing all safe practices during the COVID 19 outbreak.
Materials For Elastic Mask:
Fabric (cotton is best)
Thread
Scissors
A sewing machine
Pins (or clamps)
Directions:
In this elastic eared face mask tutorial by Melanie Ham on YouTube, you will learn how to make this comfortable easy face mask. You start by cutting and sewing your rectangle and then make the pleats, that require no measuring.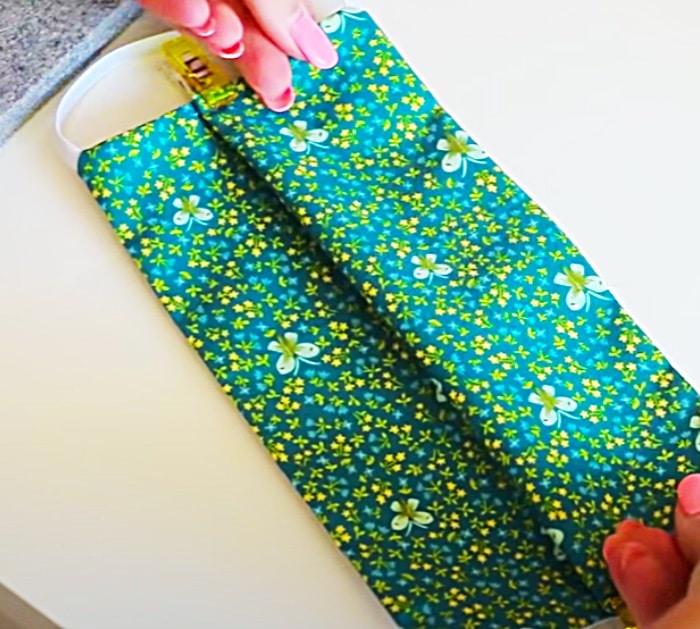 Then, just secure the pleats and sew them down. It is really that easy!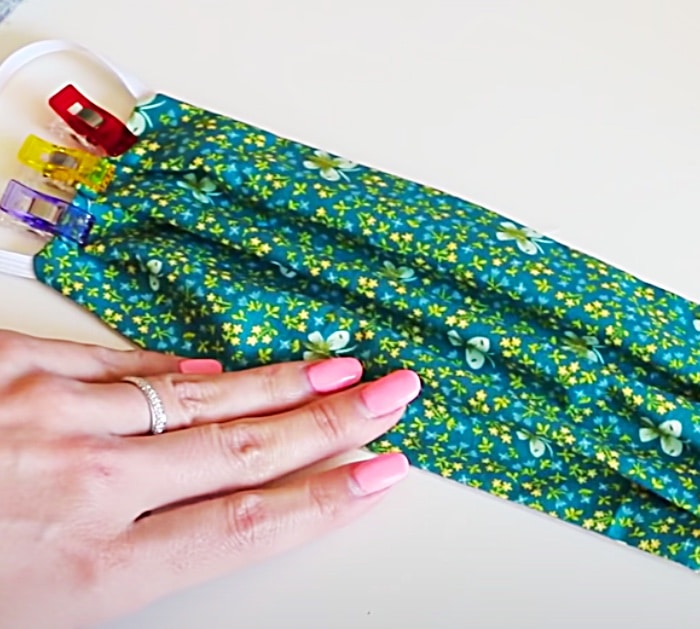 This face mask is super comfortable, I really like it!
How To Make 10 Minute Elastic Face Mask