This YouTuber known as Clean Freak & Germaphobe is popular for tackling and handling different cleaning tasks that range from super easy to tough! No matter what situation you throw her way, guarantee that she will give a satisfying and admirable result. Just like this gross kitchen sink that you'd think is beyond saving, she managed to make it presentable again and even removed the dirt and buildup from spaces that are hard to reach, she left every spot sparkling clean. This was a really inspiring video because I know that she helped the owner of this kitchen a lot and I'm pretty sure that he is so happy with the result.
Materials:
Rubber gloves
Sponge
Brush
Picking tool
Scraper
Dawn Powerwash
Bar Keeper's Friend
Easy Off, fume-free
Lysol lime and rust remover
Directions: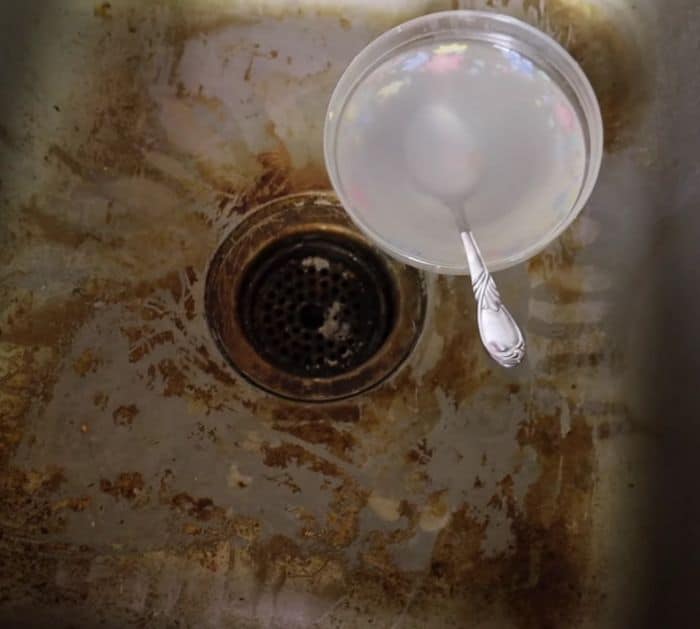 First off, make sure you're wearing the right cleaning gloves and mask if you are sensitive to the strong smell of certain cleaning products, then remove all of the towels, dirty sponges, etc., and throw them all out in the trash. Spray Dawn powerwash all over the sink, then give it a good wipe or scrub to remove the dirt buildup, and rinse it well. If that doesn't work, generously spray Easy Off all over the sink, then leave it on for about 30 minutes, and start scrubbing all of the gunk off. Rinse well, then use Bar Keeper's Friend to remove and clean the rest of the gunk in the spaces and corners of the sink. Finally, use the lime and rust remover to get rid of any rust you can find around the sink, faucet, and other spots. Once you're done rinsing and wiping the sink dry, make sure to replace the tools that you threw out with clean new ones.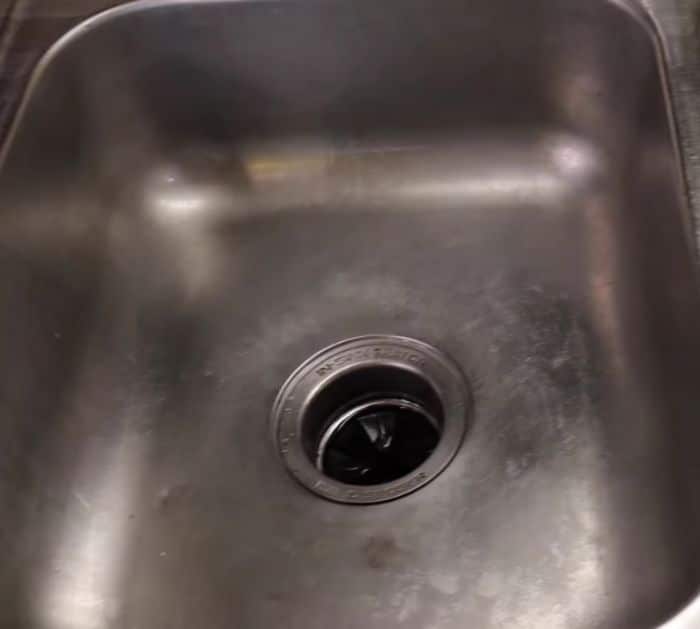 *All these images are credited to Clean Freak & Germaphobe via YouTube. Give her channel a visit and subscribe for more!
Satisfying Gross Kitchen Sink Cleaning Transformation