This outdoor shower is perfect for your water activities this summer! After swimming in the pool, you can rinse right outside instead of walking back inside the house, this cute shower also offers the privacy that you need. Learn how to build this through April Wilkerson's tutorial on YouTube.
Materials:
Circular saw
Painter's tape
Masking film
Paint
Paver blocks
Decking boards
Lumber posts
Gravel
Varnish
Drill
Screw
Directions:
Step 1
Plan the area or spot where you want to install the shower and identify how big will it be, then start digging the land making sure to create a level and solid base. Place 4 large paver blocks to serve as the base of your shower floor, with that in mind make sure to space the blocks according to how wide your floor will be. Next, start installing the frame of your floor on top of the paver blocks, then add boards in between the frame to create the joists, and your deck is all framed up. After installing the joists, make sure to add some joist hangers to help support the weight. Install the posts, then lock them in place at the top by connecting them to each other with boards.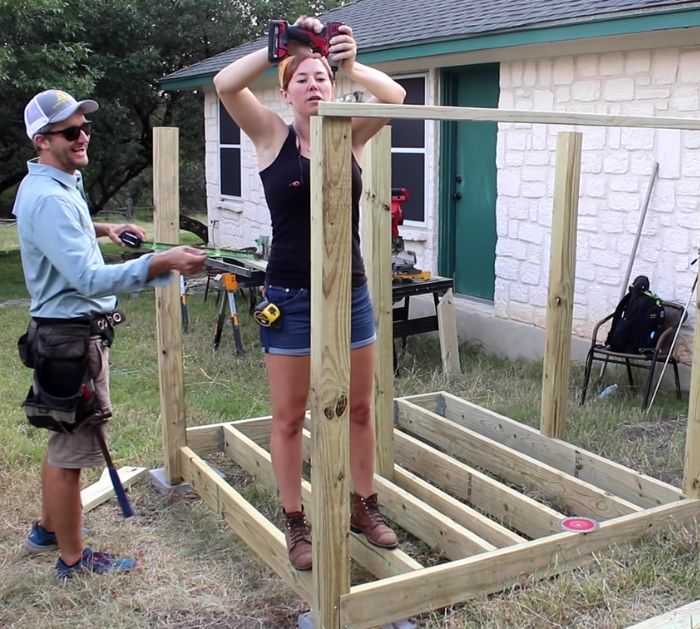 Step 2
If you are spray painting the boards, then make sure to protect your walls or anything that you don't want to have oversprays by wrapping them with masking film, and start painting. Prepare your decking and cut them out, then spread out some gravel on the ground underneath the joists, this will help avoid erosion and decrease muddy splash. Lay the decking boards and install them spaced evenly, then proceed to build the walls. Install the boards on the wall making sure to space them about almost a board apart, then go to the other side of the wall, and install boards on those spaces to fill it. Varnish the wall, then attach some shelves or hooks as needed, and start working on the plumbing for the shower. If you want to see how the water system was installed, then watch her video on YouTube and click part two.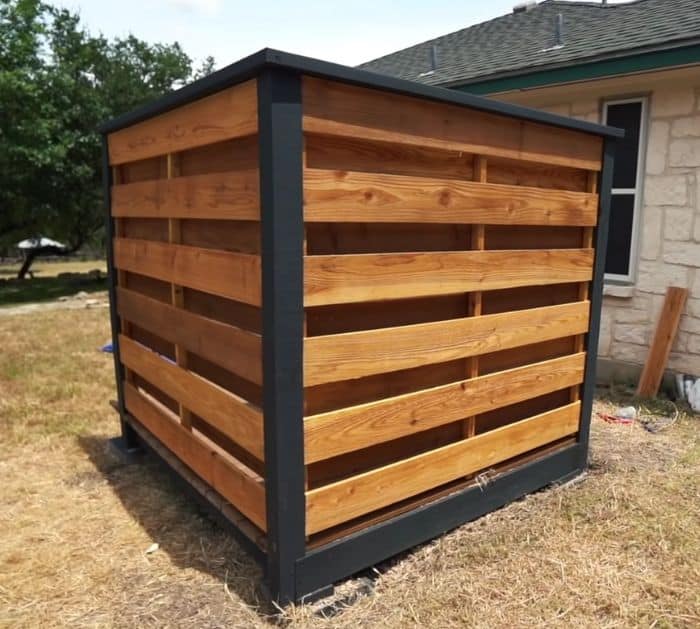 *All these images are credited to April Wilkerson via YouTube. Give her channel a visit and subscribe for more!.
How To Build An Outdoor Shower