Do you have an empty space on your porch that you want to put to good use? Then, this fun woodworking project idea by Shanty2Chic on YouTube is something that you should try! This DIY swing is super simple to build and the plans are pretty easy to understand especially if you're a beginner. Try it out now and see for yourself.
Materials:
5 pieces of 2x4x6 wood boards
3 pieces of 1x4x8 wood boards
Chain and hooks
A handful of screws
Drill
Wood glue
Ingredients:
Step 1
The first thing that you have to build is the swing seat. Add pocket holes on each end of 4 shorter boards, then space them evenly, and attach the longer boards on each of their ends using wood glue and screws. Set the seat base aside, then proceed to create the back of the swing. Get 3 shorter boards and same as you did earlier, add pocket holes on each end, then attach 1 long horizontal board on top of them, then measure, and attach a diagonal board at the center of each square on the back of the swing using wood glue and screws.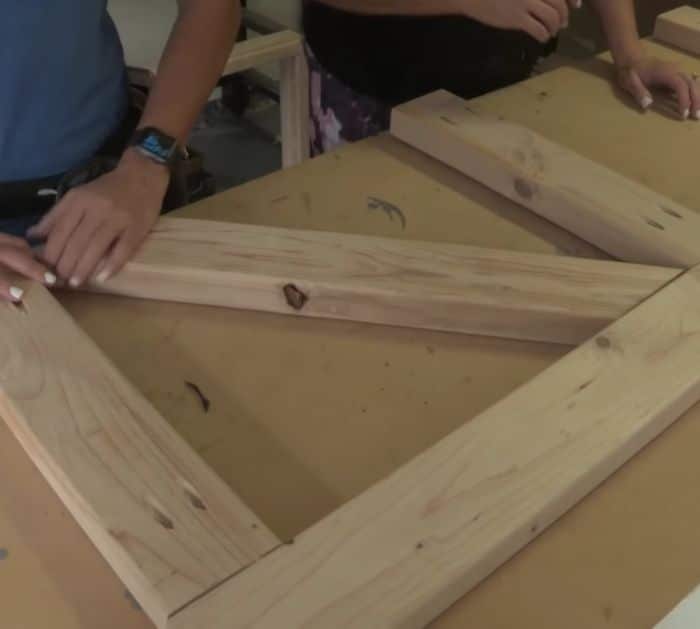 Step 2
Attach the back of the swing to the top and one side of the seat, then place the slats on top of the seat spacing them evenly and attach them with wood glue and some screws. Now measure and cut 2 boards for the armrest, create pocket holes on them, then install them on the chair, and you're all done. You can now attach the chains to hold your swing, then install some metal hooks on the roof of your porch or wherever you want to place your swing, and hang the chain holding the swing.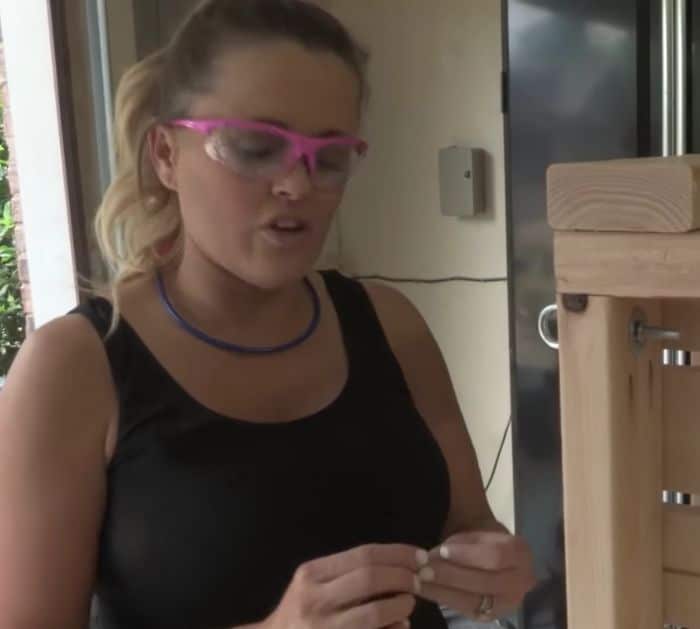 *All these images are credited to Shanty2Chic via YouTube. Give their channel a visit and subscribe for more!
How To Build A DIY Farmhouse Porch Swing