This outdoor brick-art idea would look fabulous in anyone's garden. If you have one of those unsightly blank spots in the yard or garden, this brick-art idea may be a good solution for you. When I found this video tutorial by Construction Tech on Youtube, I fell in love with this amazing project. My absolute favorite part of the brick-art are the seashells Construction Tech adds at the end. The seashells just stay in place because they are added directly to the concrete. All you will need to get started on this project are some bricks, cement, seashells, and a couple of tools.
Materials:
Bricks
Concrete
Shells
A shovel
A trowel
A measuring tape
Directions:
In this wonderful tutorial by Construction Tech on Youtube, you will learn how to build this garden brick-art feature in a few easy steps. Construction Tech just marks his space and starts putting the surrounding bricks directly in the soil. Then he fills that space with concrete and lays out his brick pattern with about an inch gap between each brick. The brick arrangement pattern in the video tutorial is very easy to follow.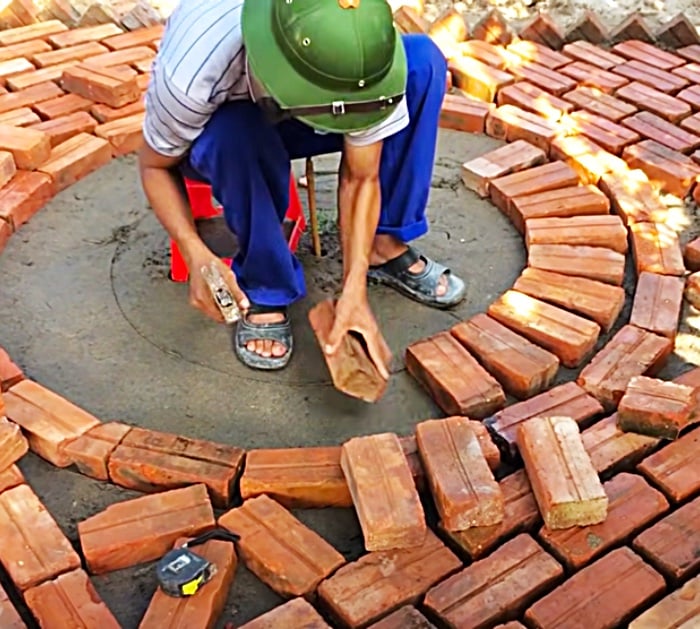 After Construction Tech adds the cement grouting the brick-art project really starts to come together. The crowning glory of this project is the wonderful shells that are added to the wet cement.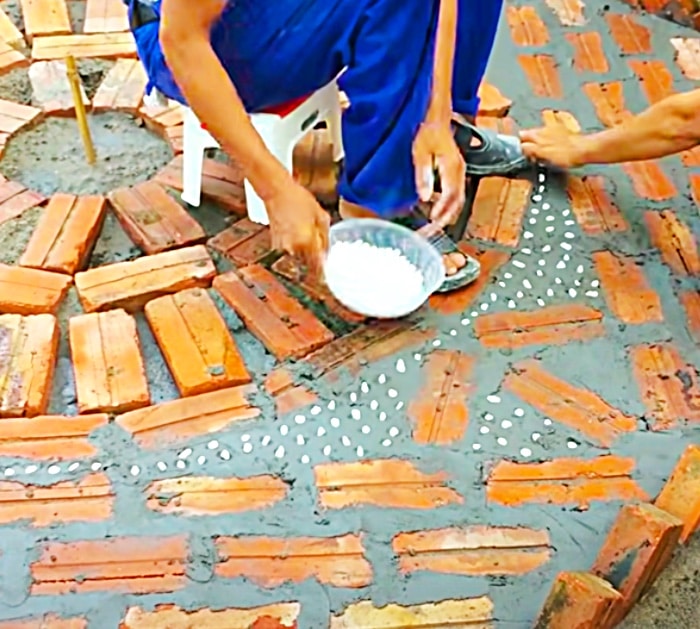 I really want to make this brick-art idea and I think I could complete it in a weekend. Construction Tech sure made it look easy, I think I will be able to handle a project like this.
How To Build A Brick Art Garden Feature