Summer is here; it's time for you to make some refreshing cold beverages for your family! If you want to try something new this year, I recommend this hot girl summer punch recipe from Cooking with Freddie on Youtube. This punch recipe is a staple in our house as it's super cool and easy to put together. I'm sure this punch would become an instant hit in your summer cookouts and gatherings! Try this recipe and see for yourself. Watch the video below to learn the step by step instructions.
Ingredients:
fresh cut lemons
fresh cut strawberries
fresh cut pineapples
2 – 32 oz R.W. Knudsen Family Pineapple Coconut Juice Blend
1 – 46 oz Dole all-natural 100% pineapple juice
1.75L ciroc pineapple vodka
1.75L Malibu coconut rum
1 – 52 oz tropicana juice
1 – 12 oz rose's grenadine
Directions:
Step 1
To start, cut your fruits accordingly. Next, add the cut lemon to your container followed by fresh sliced strawberries and pineapples. After you add all the fruits, go ahead and add the pineapple coconut juice along with Malibu coconut rum, ciroc pineapple vodka, Dole all-natural 100% pineapple juice, and Rose's grenadine.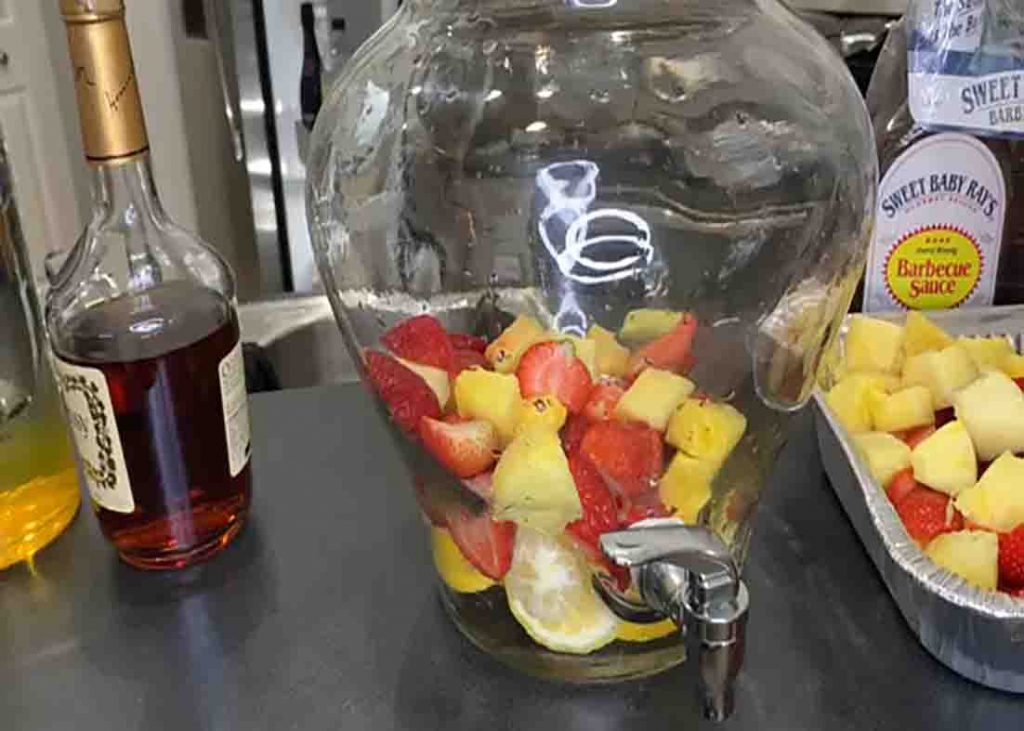 Step 2
After you add all the ingredients, mix everything well to combine. To serve, put some slices of fresh fruit into a cup full of ice, then add the juice mixture. Serve and enjoy!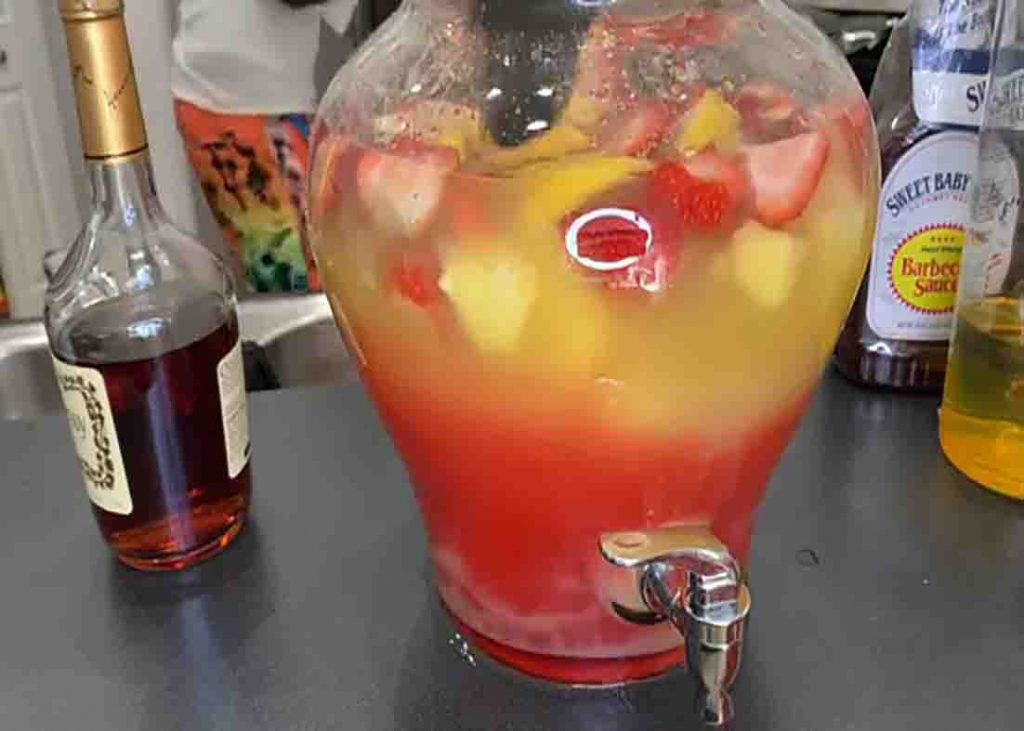 Hot Girl Summer Hunch Punch Recipe