Need to make some updates to your home and just waiting until you can afford it? Wait no longer! Even DIY projects can get really expensive, especially when it come to home repair and home improvement. However, this need not always be the case. There are many affordable ideas out there, you just have to look. OK, well, we went and looked for you, so even better… Try these awesome ideas we just found, 35 cool and cheap home improvement projects to beautify your house on a budget. Enjoy!
Cheap Home Improvement Ideas
1. DIY Faux Wallpaper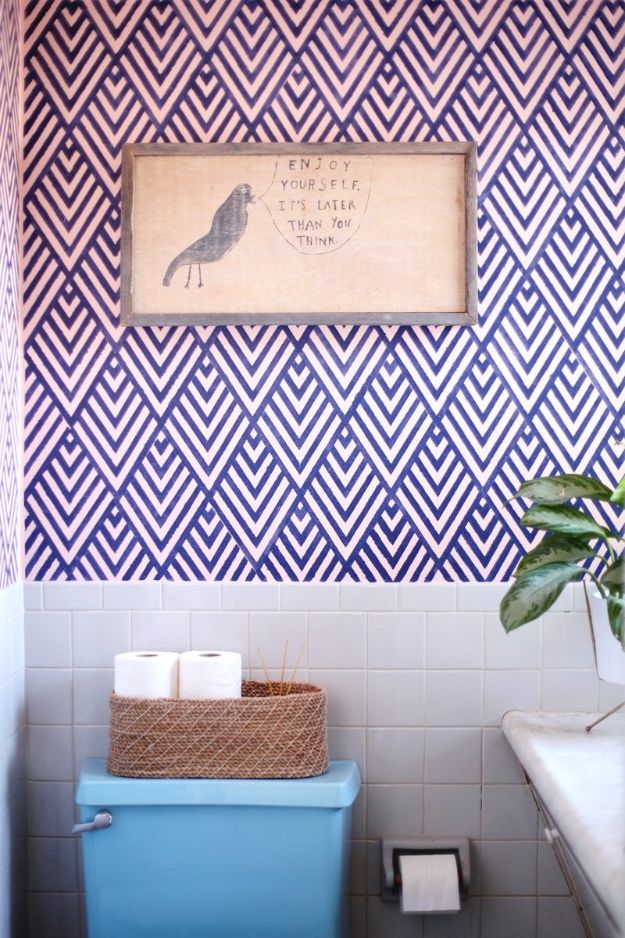 I just think it's amazing the things that you can do to decorate the space you live in, without anything fancy. This DIY Faux Wallpaper idea will inspire you to create that statement wall in your home! Perfect for renters or homeowners, this DIY is easy to make and remove from your walls when the seasons change or if you move. You will be shocked by how easy it is. Apartment Therapy has the complete details to get you started.
2. DIY Shiplap Walls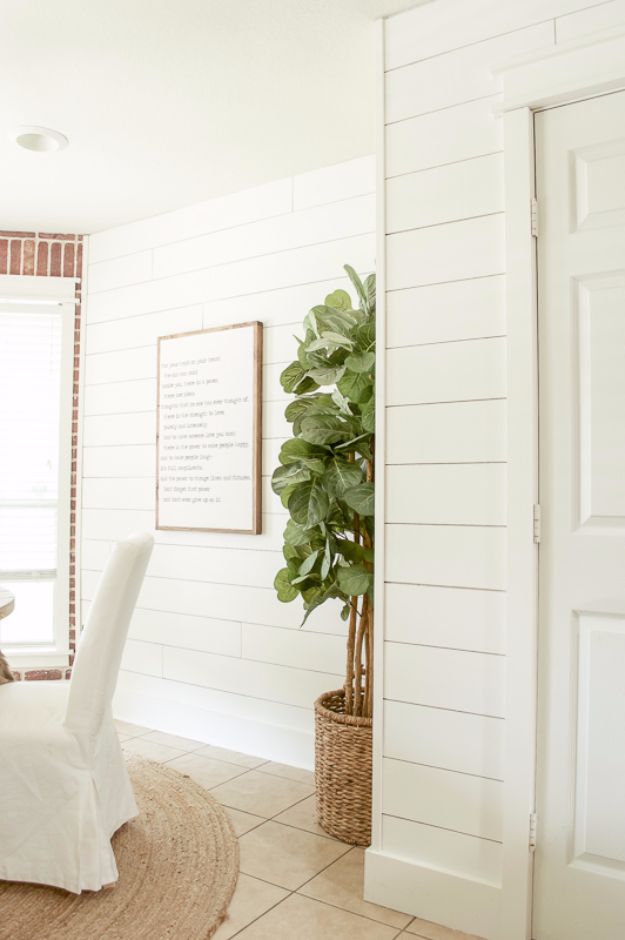 Creating a custom shiplap wall doesn't have to be difficult or expensive. Learn how to make your own faux shiplap and plank a wall. Here's a step by step tutorial to help you with this affordable project to life. from Little Red Brick House. It's time to channel your inner Joanna Gaines and learn how to DIY your own shiplap walls the quick and easy way! Add rustic character to your home with shiplap walls and I guarantee you, it'll make your home stylish.
3. Transform Boring Cabinets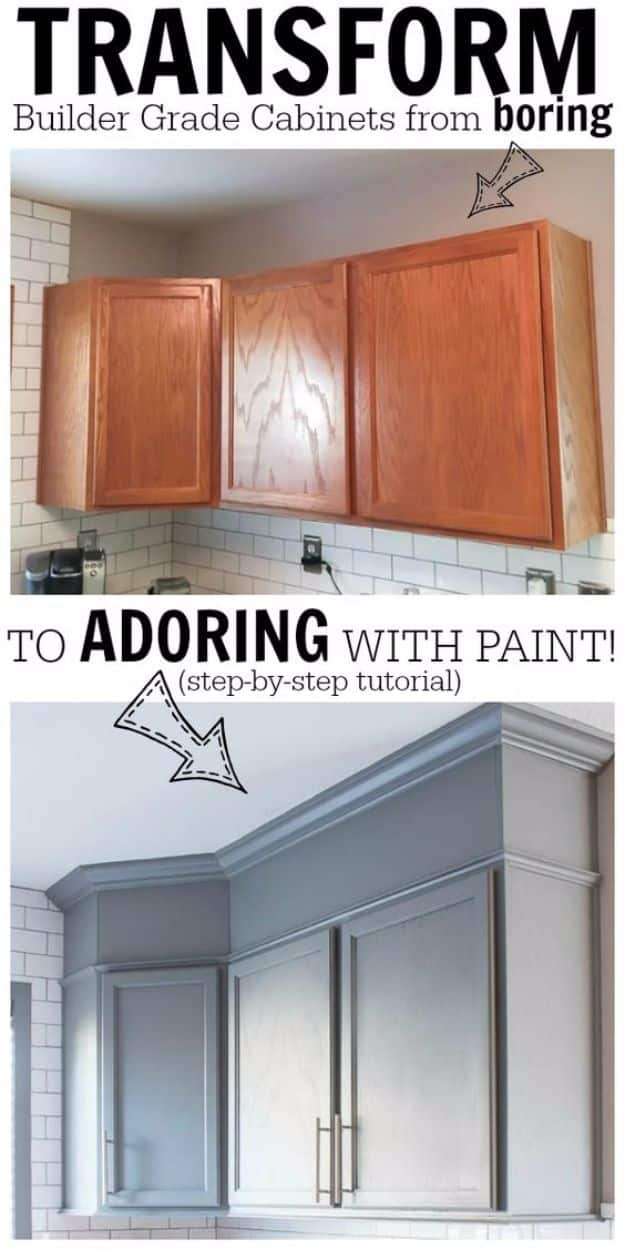 Want to give your outdated or builder-grade kitchen cabinets a fresh new look? Add style and functionality for a fraction of the cost by easily painting your kitchen cabinets. Inspiration For Moms will teach you the right tools for the job and the complete how-to process. We are in the process of updating our 90's kitchen. I think I finally convinced my husband to paint our oak cabinets!
4. $6 Dollar Ceiling Fan Update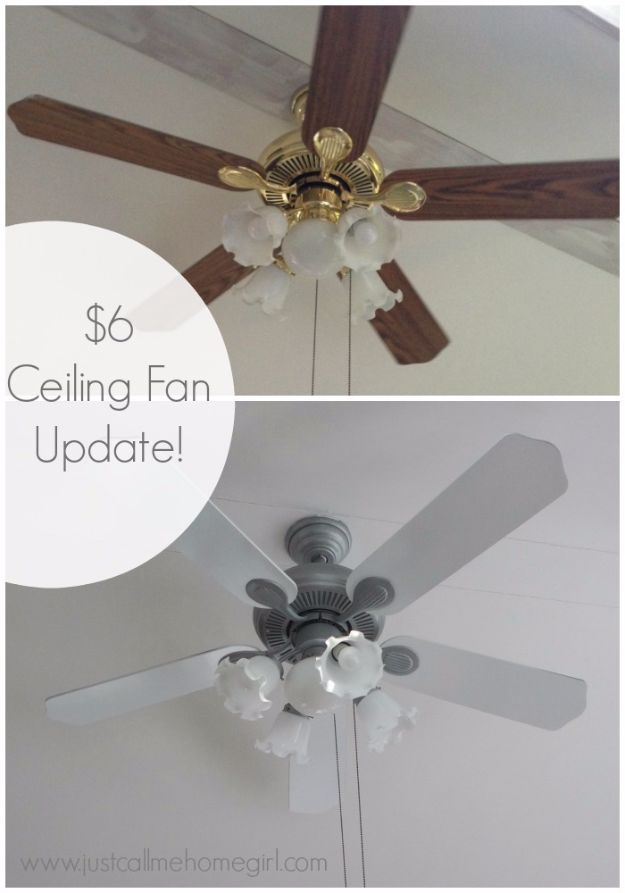 What a great idea! I love it. I like inexpensive projects that are quick and easy. I have a few fans that can use an update, and this is one that I will save to remember. My Mom just painted her bedroom in a light grey & had a horrible 90's style ceiling fan that I told her to replace…..but we are going to do this, it's perfect! SO glad I saw this.
5. Bathroom Arrow Stencil Refresh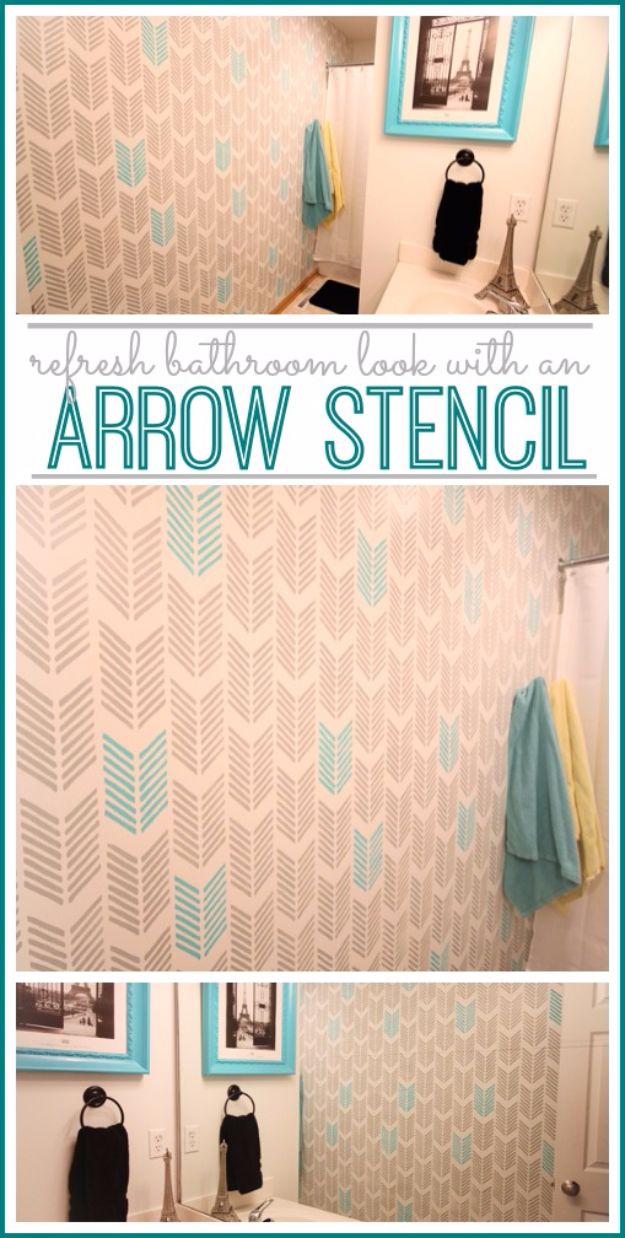 Stencils are a great way to refresh the look of any room. You can do the stencil in one color or mix it up – I really love the pops of turquoise mixed in with the gray arrows. The stencil comes with various supplies, including a mini level, so that you know you're working level and straight – isn't that genius?! If you love stencil projects like me, this stencil is a must!
6. DIY Whitewashed Fireplace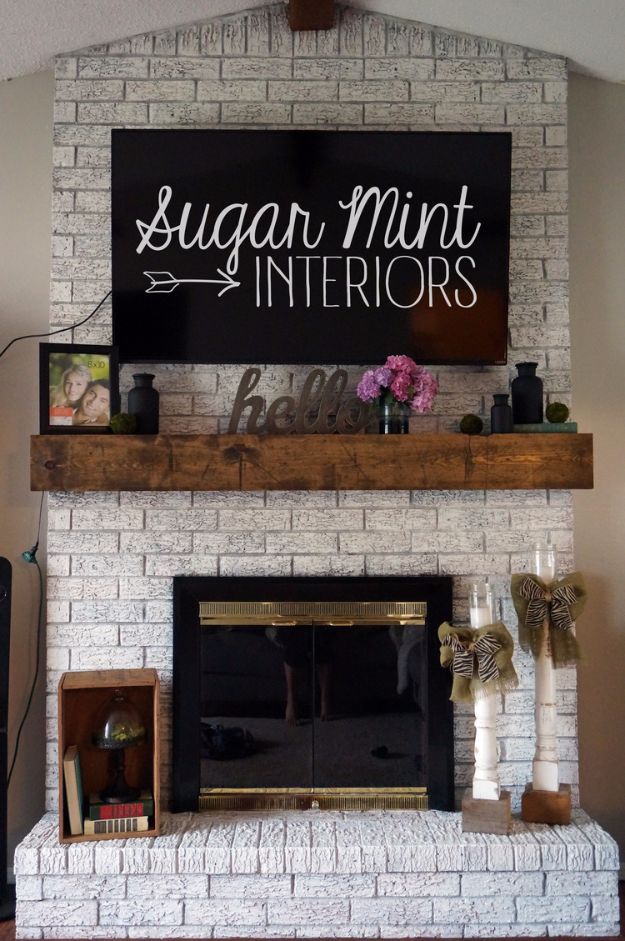 Yes, you can whitewash a brick fireplace or any other surface you'd normally paint. Lighten and brighten surfaces in your living spaces with this easy-to-master painting technique that mutes the dark tones of red brick walls or fireplaces by following along this comprehensive tutorial from Bob Vila. Start with a fireplace or an interior brick wall that needs updating. Once you get the hang of it, there is no limit to the brick you can tackle, indoors or out.
7. Cedar Street Number Planter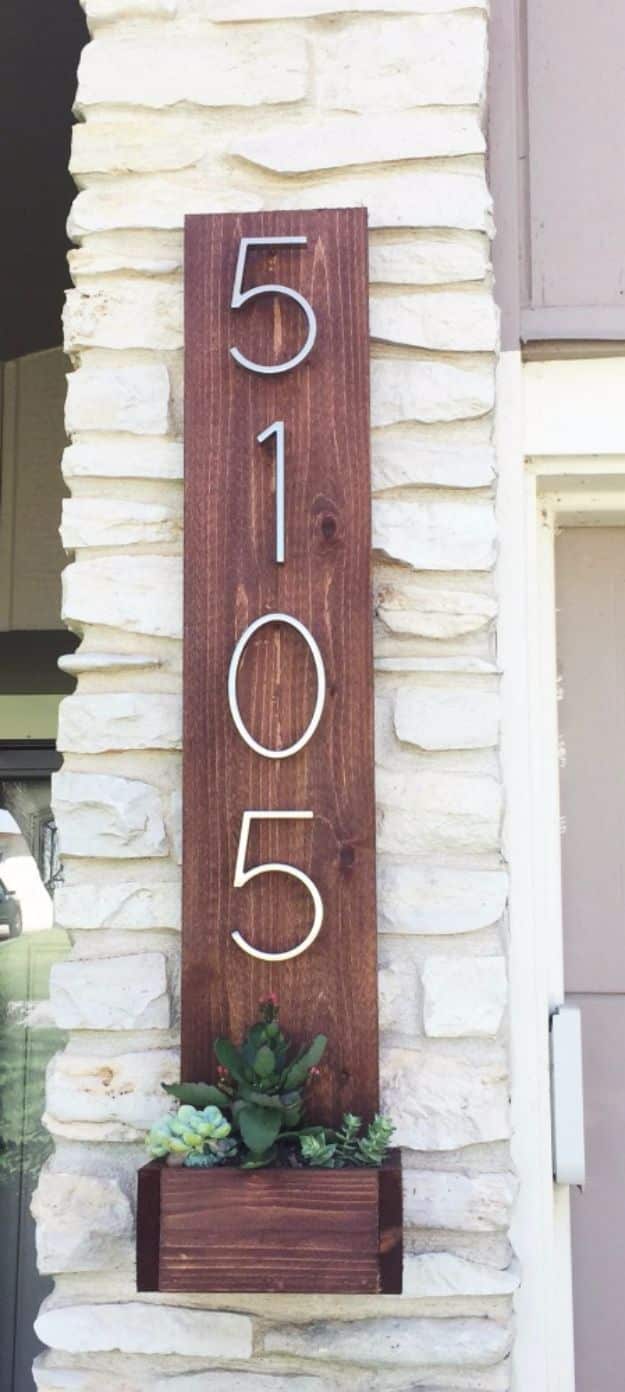 Looking for a way to give your house some better curb appeal? Your street numbers could really use a facelift. Take a cue from this creative DIY tutorial from Ana White. This Cedar Street Number Planter look so pretty and simple. I have been looking for something like this for my house.
8. Painted Stairs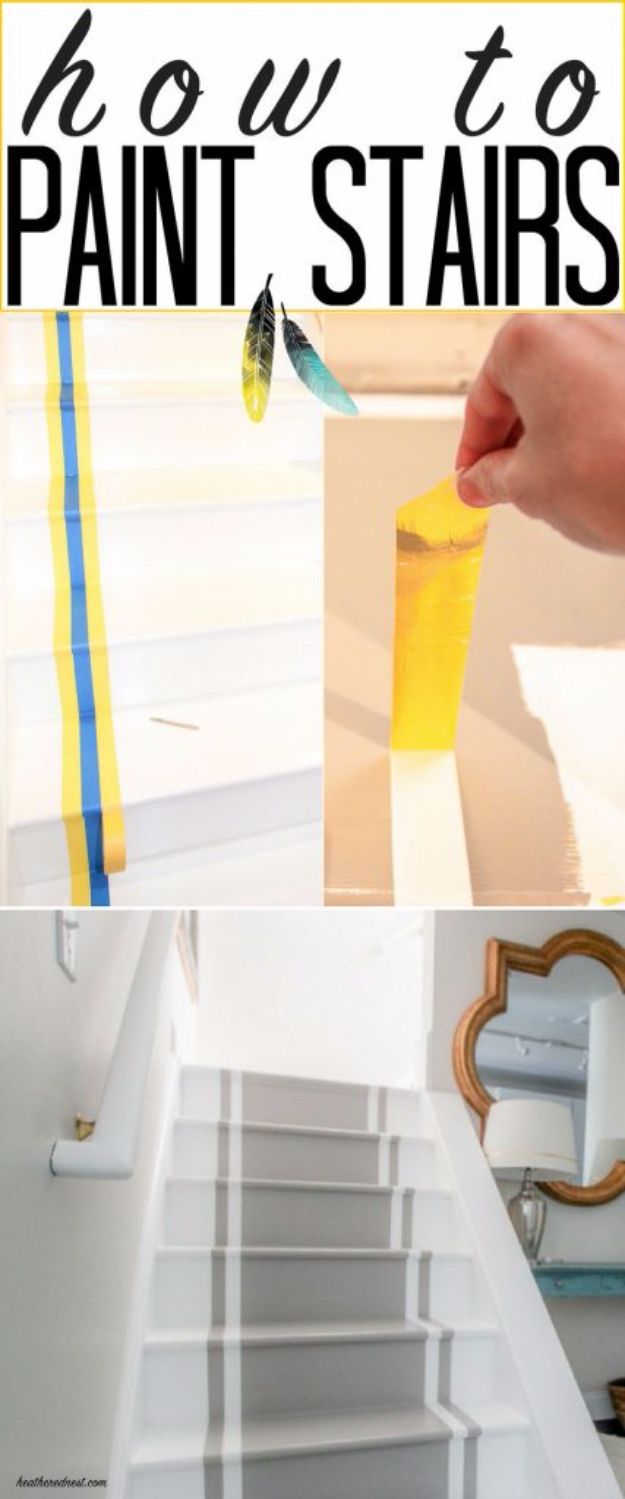 If you love to DIY, painting stairs is an easy project you can do in an afternoon. Check out this super inexpensive project from Heathered Nest. These staircases will have you running upstairs & down for your paintbrush right now. Painted stairs are a great DIY solution to an otherwise expensive problem. And they look great! Learn how to paint stairs in this DIY blog post!
9. DIY Floating Shelves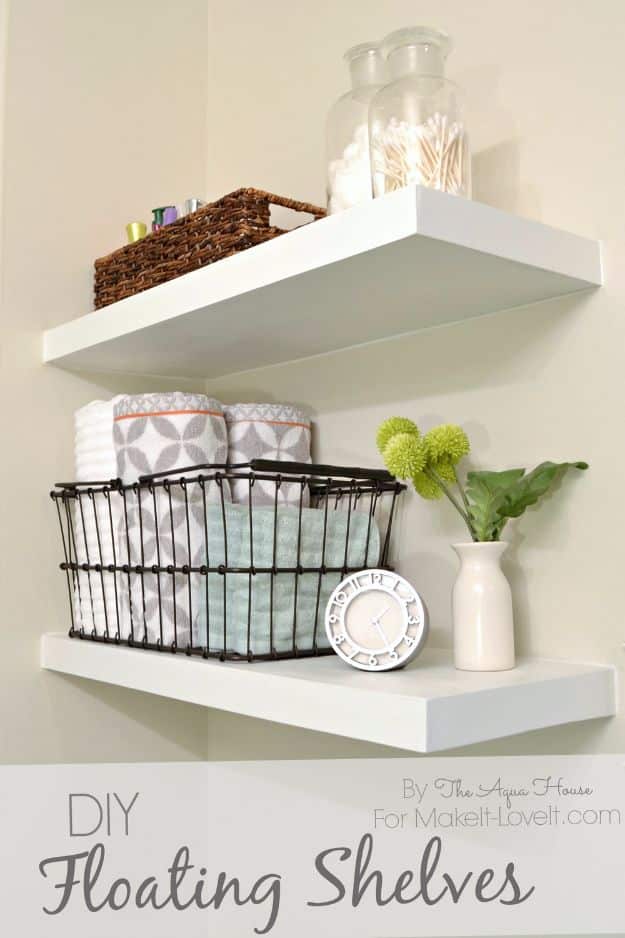 Make your own DIY Floating Shelves with this tutorial from Make It Love It. I'm kind of in love with them. They are the perfect place to put my new towels! They really aren't too difficult to make. And can be installed in a living room, a bedroom, an entryway, or ANYWHERE! So, are you ready to build some shelves?
10. DIY Spray Paint Door Knob Makeover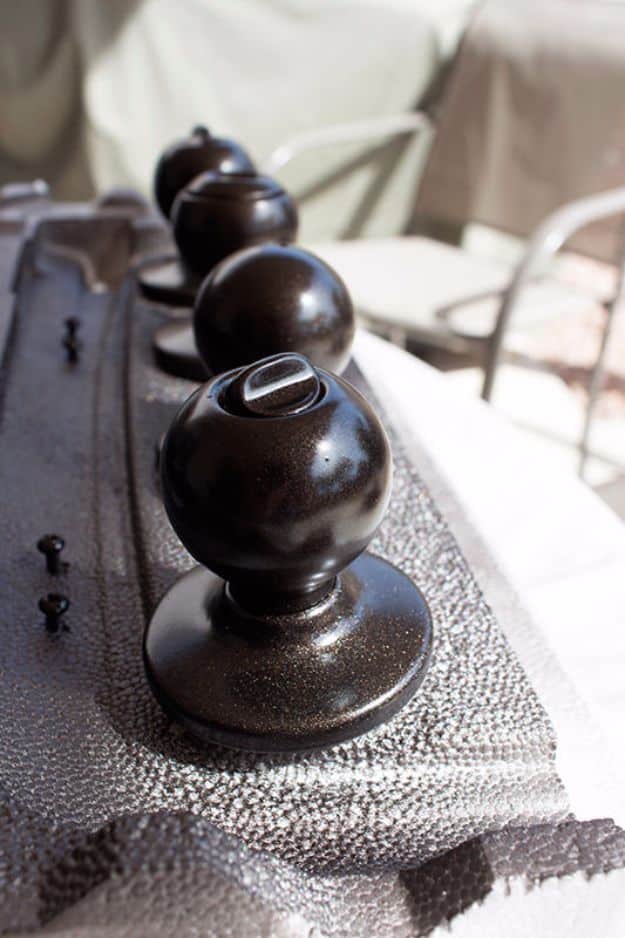 Don't spend money on new hardware for your door just yet. Rethink your existing knobs, locks, and hinges and use metal spray paint for a quick update that is economical and not hard on your budget. A DIY Spray Paint Door Knob Makeover is the quickest and easiest way to cheaply revamp your old, ugly door knobs! Great idea so that you can paint it all at one time without having to flip it again and again.
11. DIY Roman Shade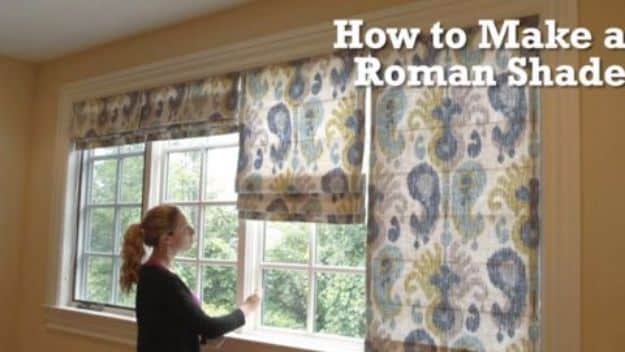 12. Camouflage An Eyesore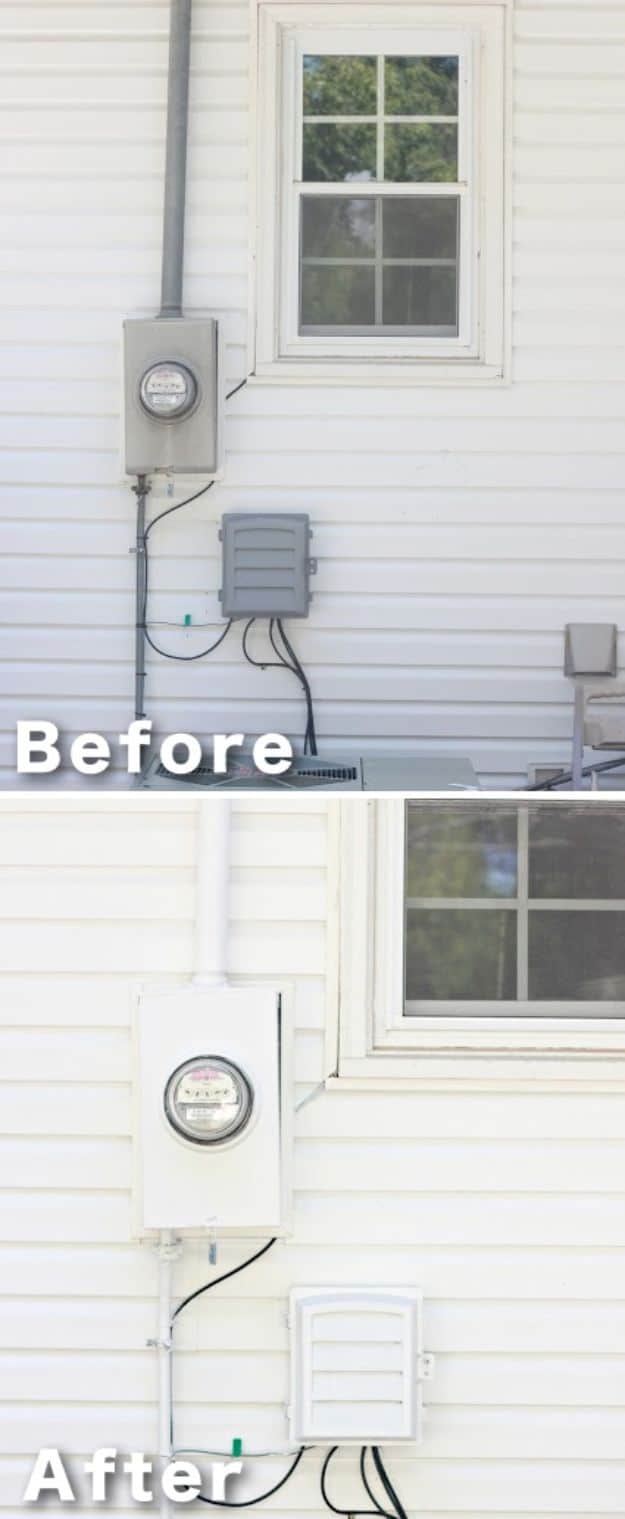 13. Add Decorative Vent Covers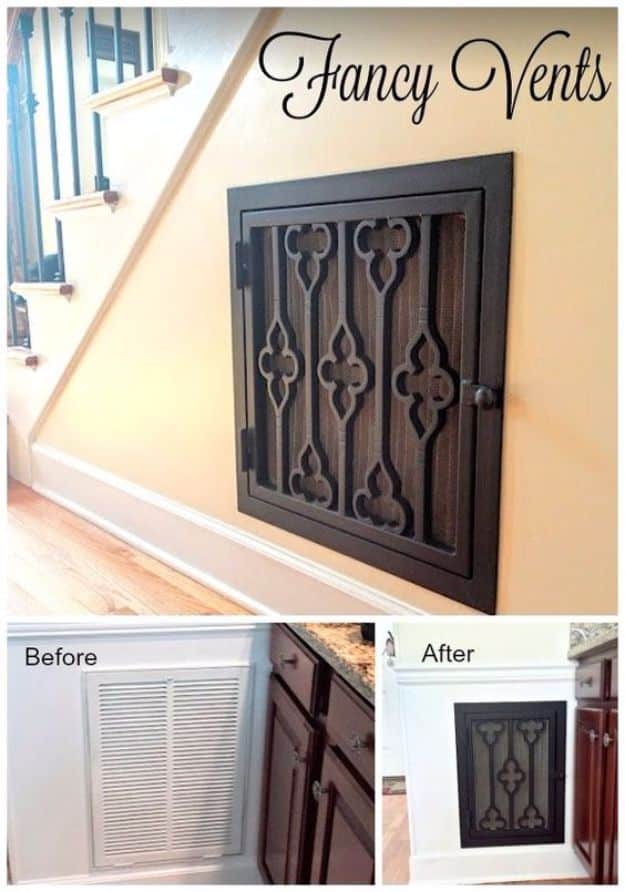 14. $30 Beadboard Kitchen Backsplash

15. Paint Cultured Marble Countertops

16. Cover An Ugly Light Fixture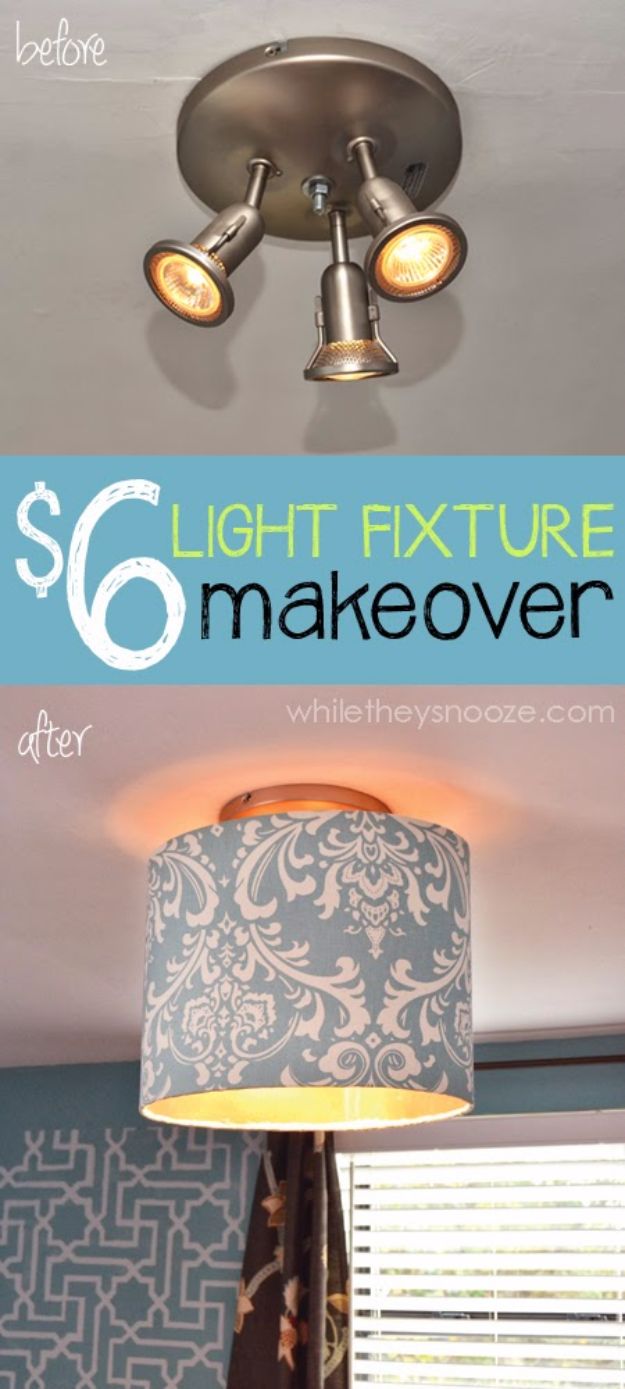 17. Add Shutters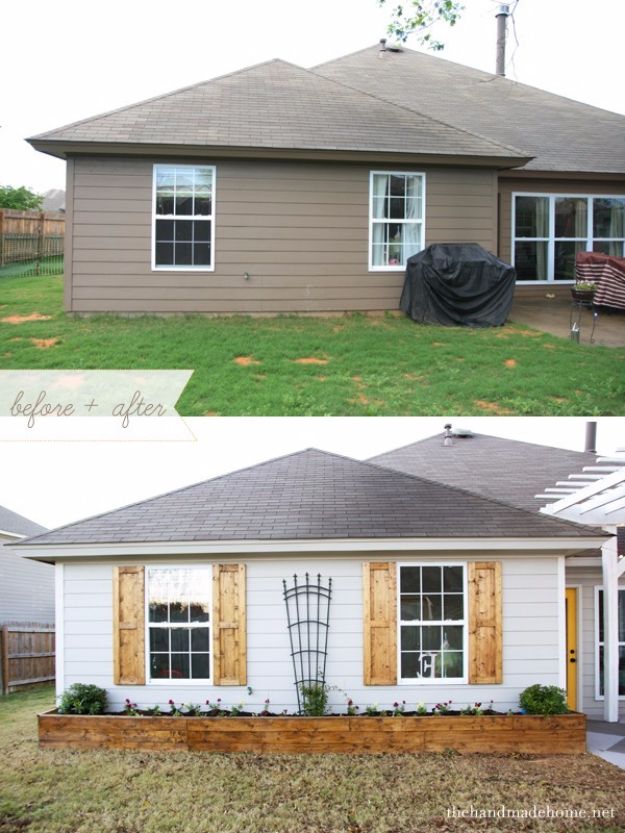 18. Install Beadboard On Walls And Ceilings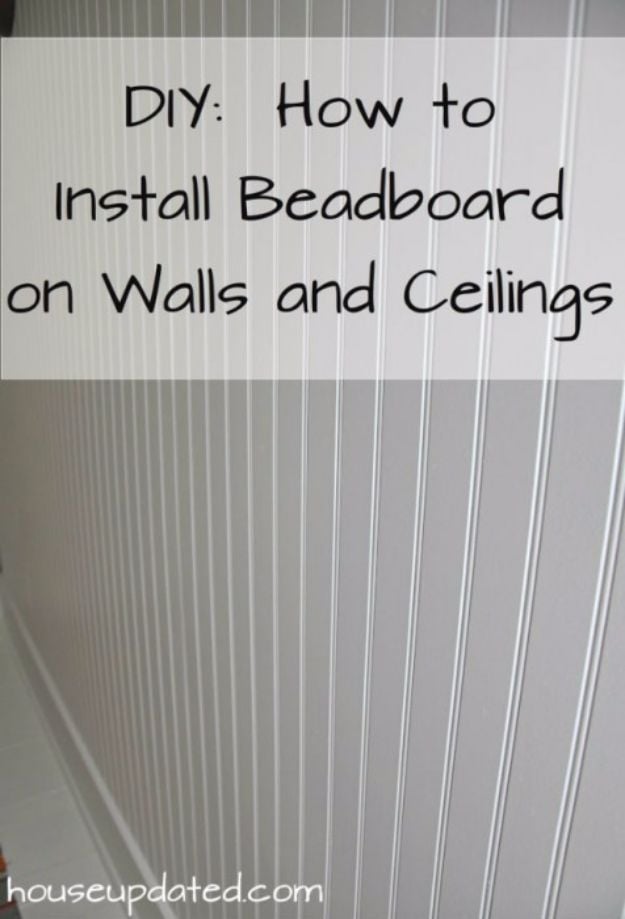 19. Install Laminate Countertops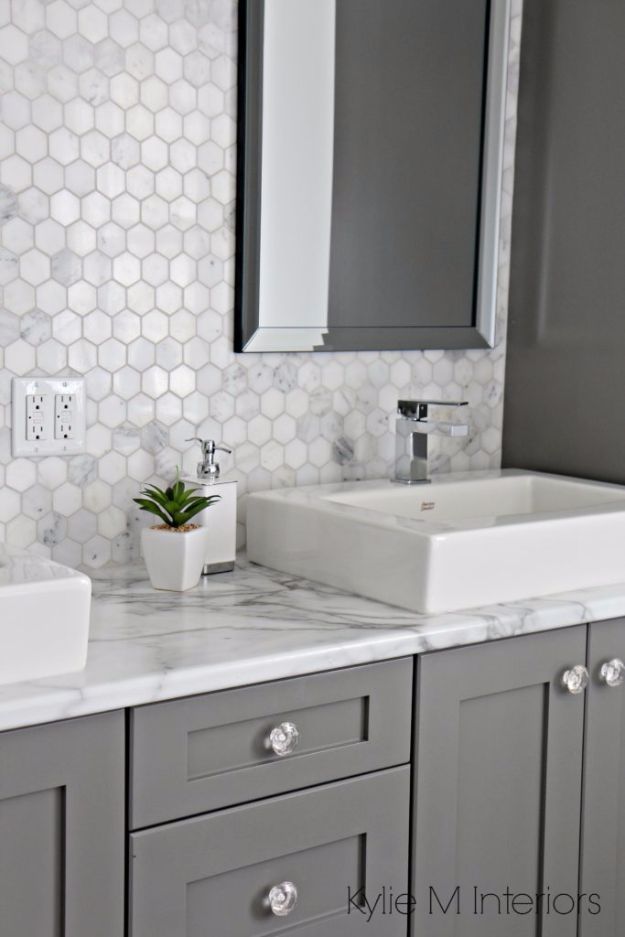 20. Concrete Floor Stain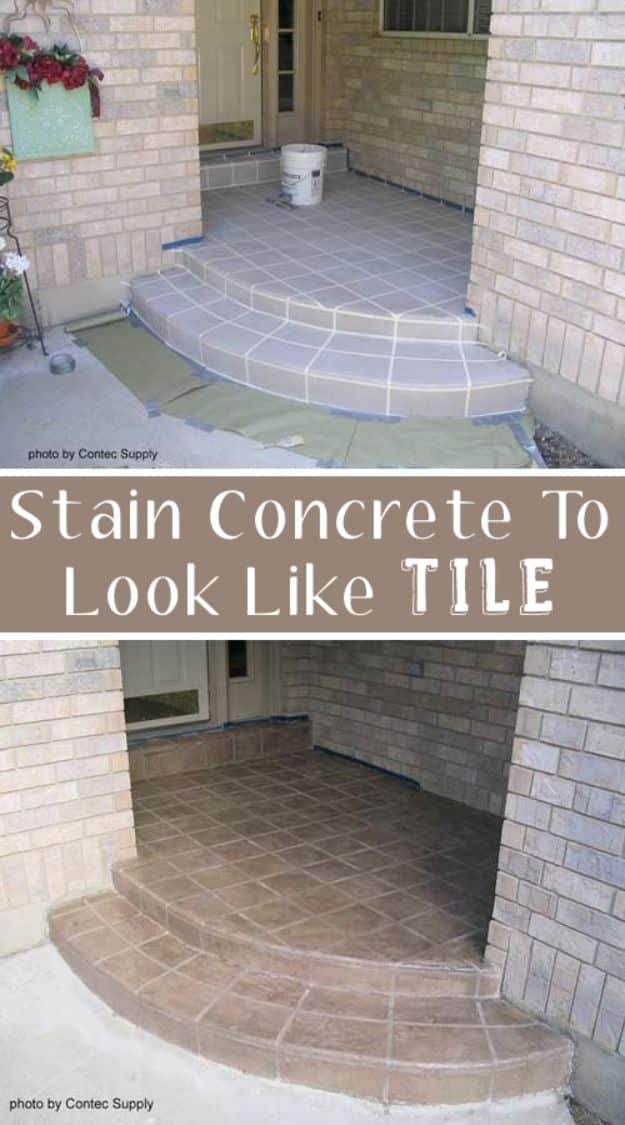 21. Paint an Oak Banister

22. Paint Kitchen Cabinets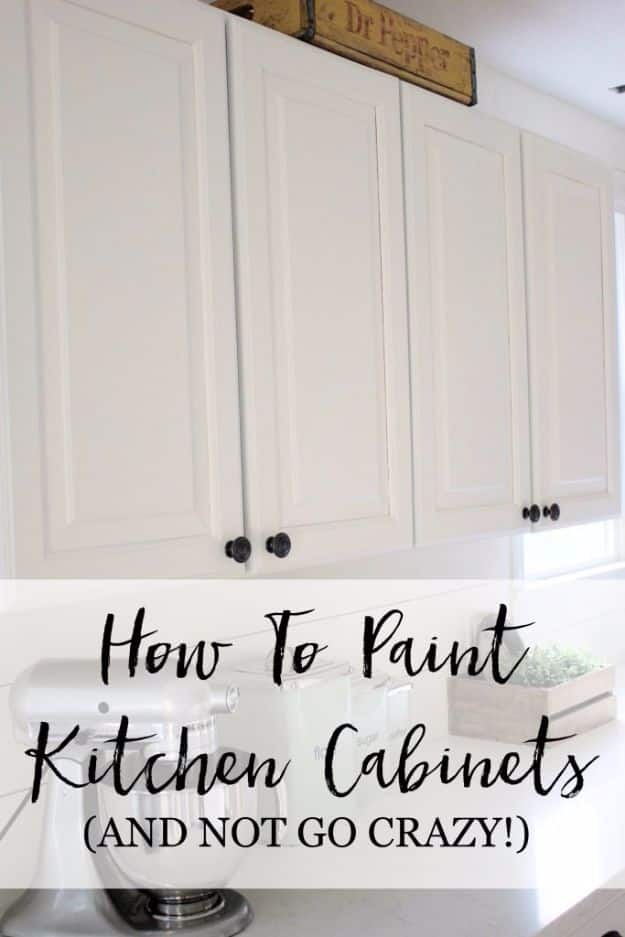 23. Give Your Faucet A Face-Lift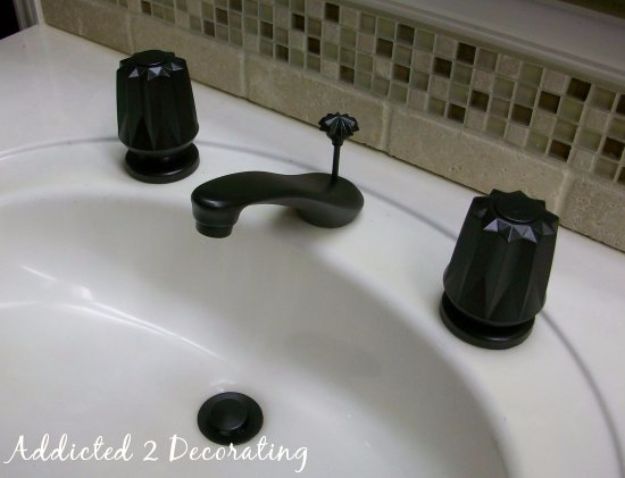 24. DIY Kitchen Island From Dresser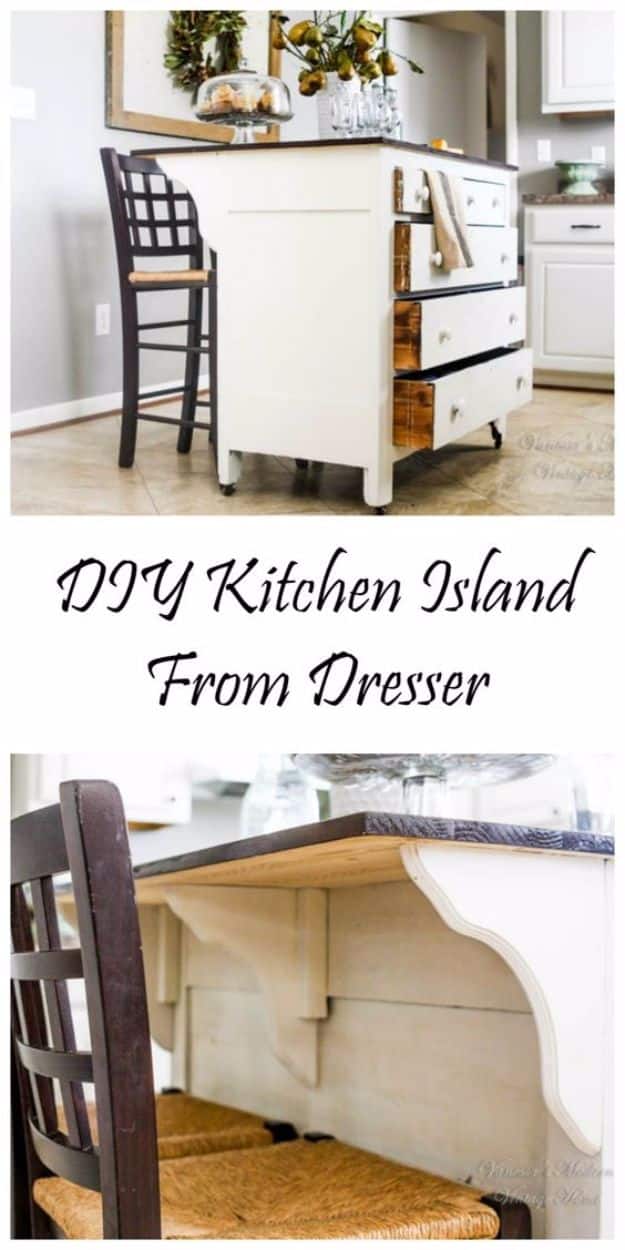 25. Paint A Sink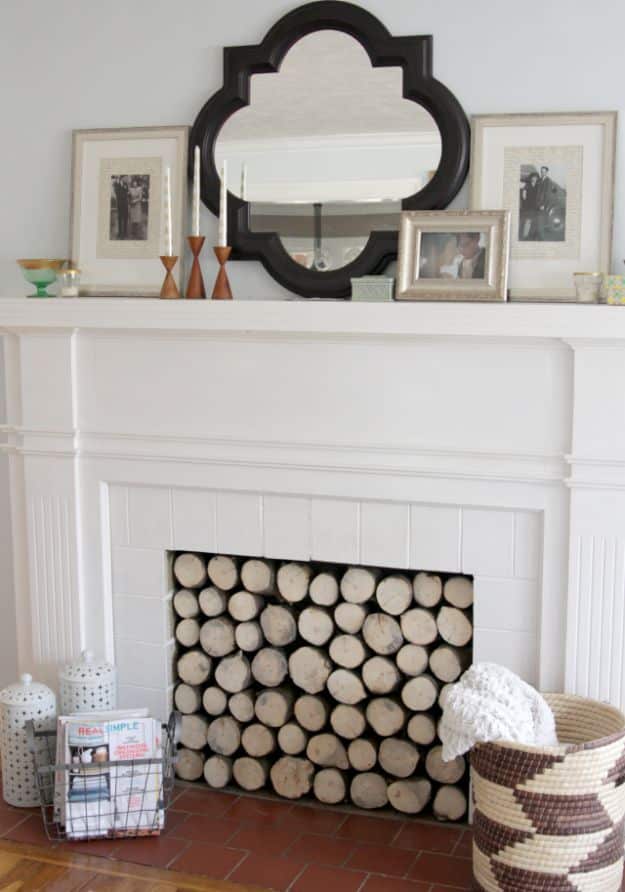 26. Faux Log Stack For The Fireplace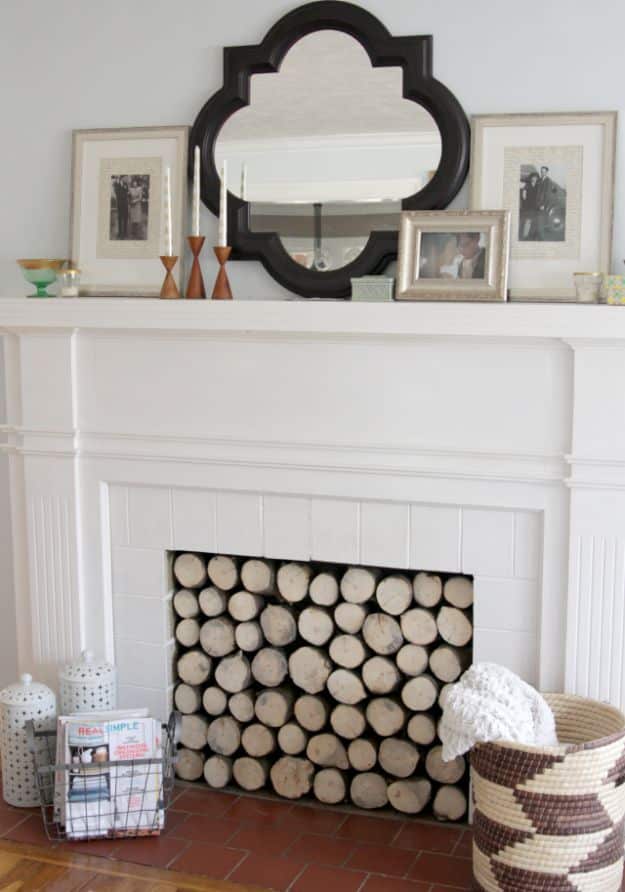 27. Frame A Builder Basic Mirror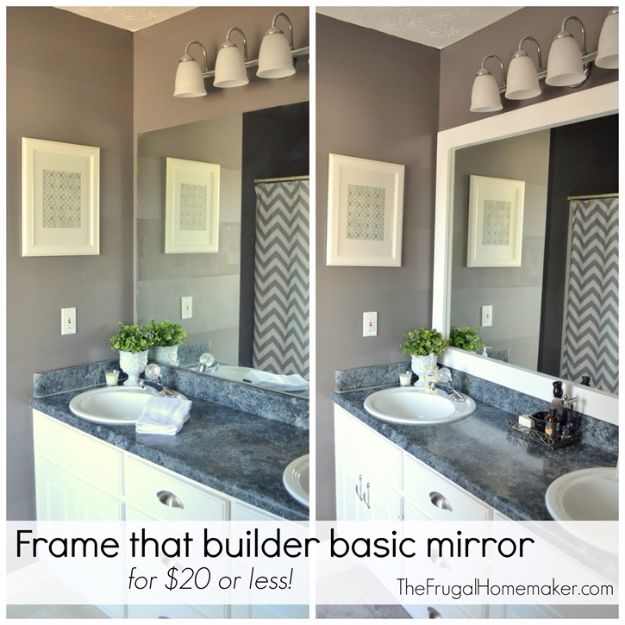 28. DIY Handrail Makeover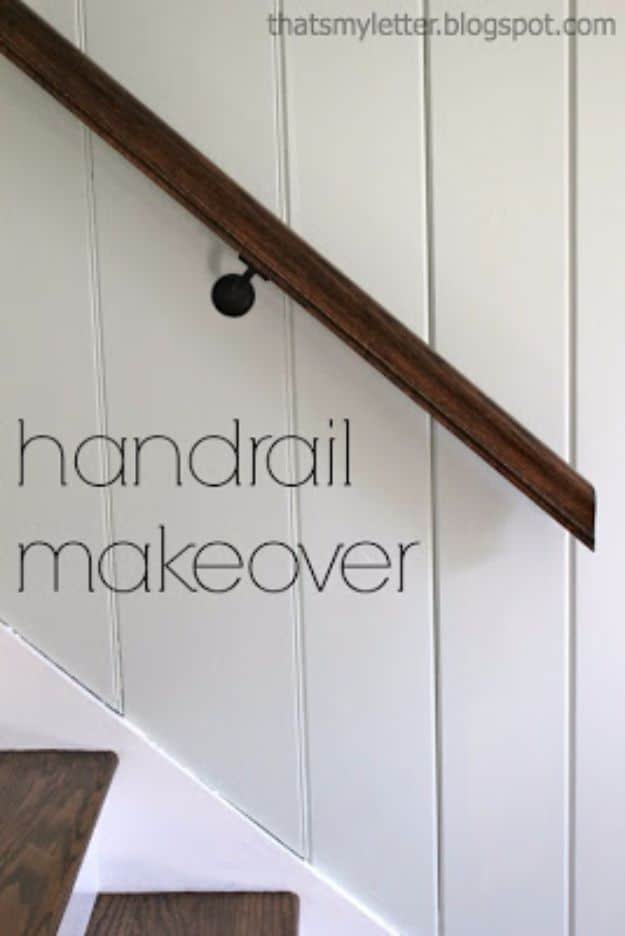 29. DIY Dishwasher Facelift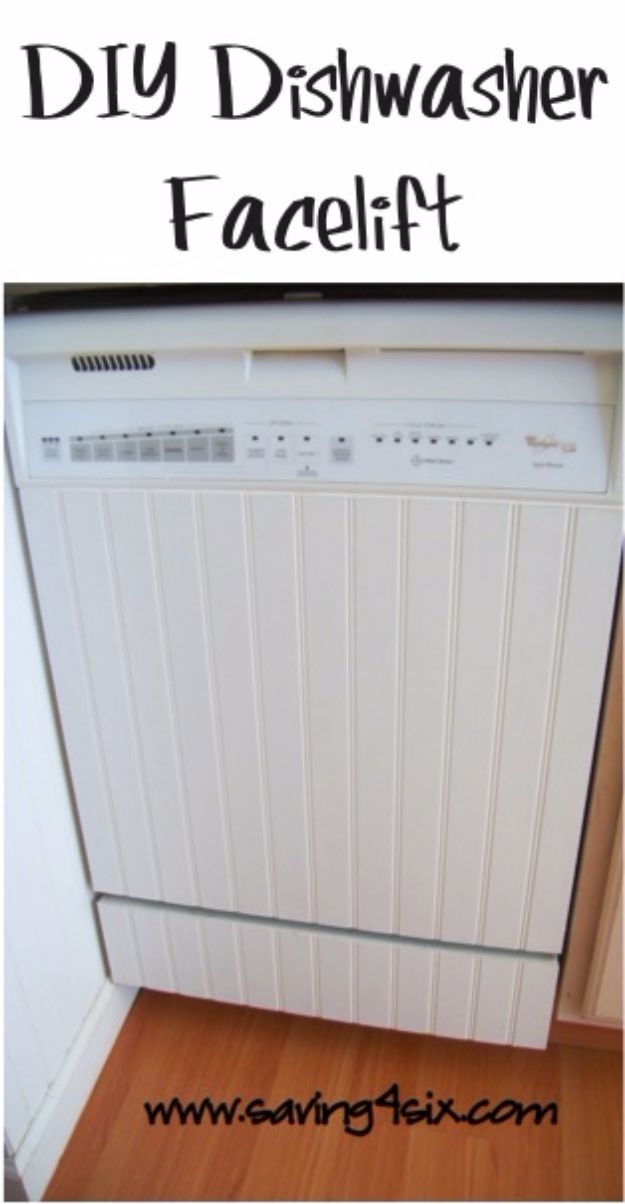 30. Air Stone Fireplace Makeover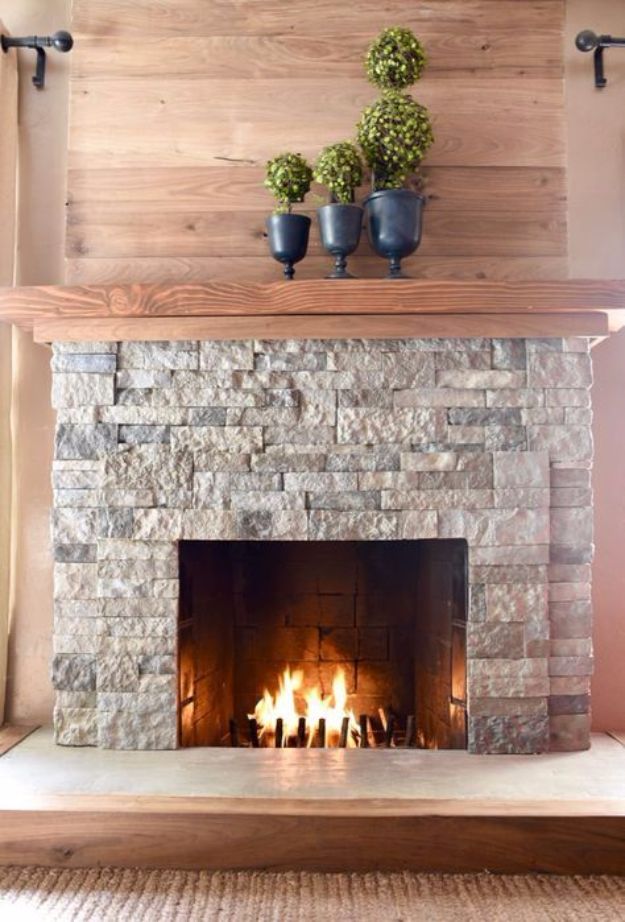 31. Add Crown Molding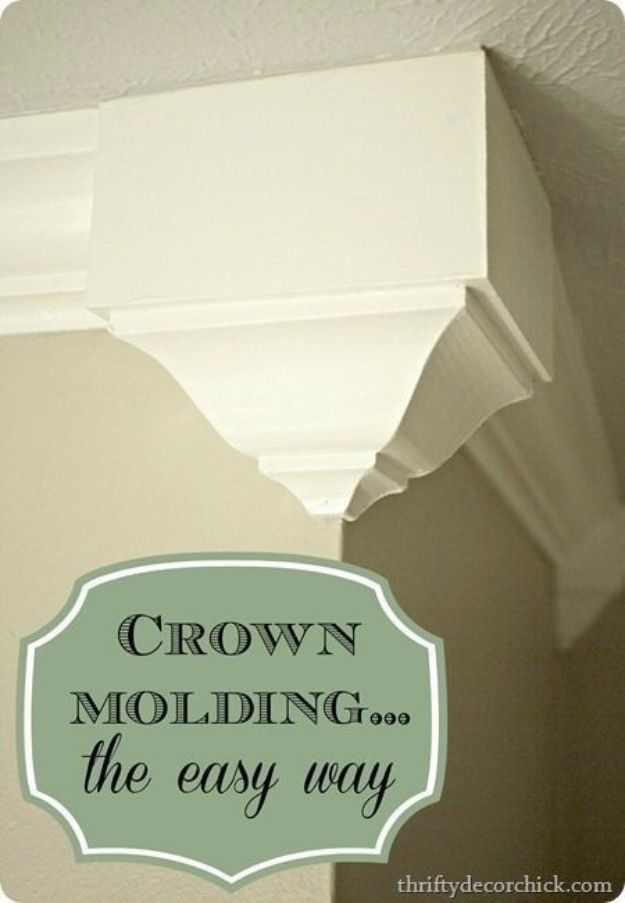 32. Paint A Trim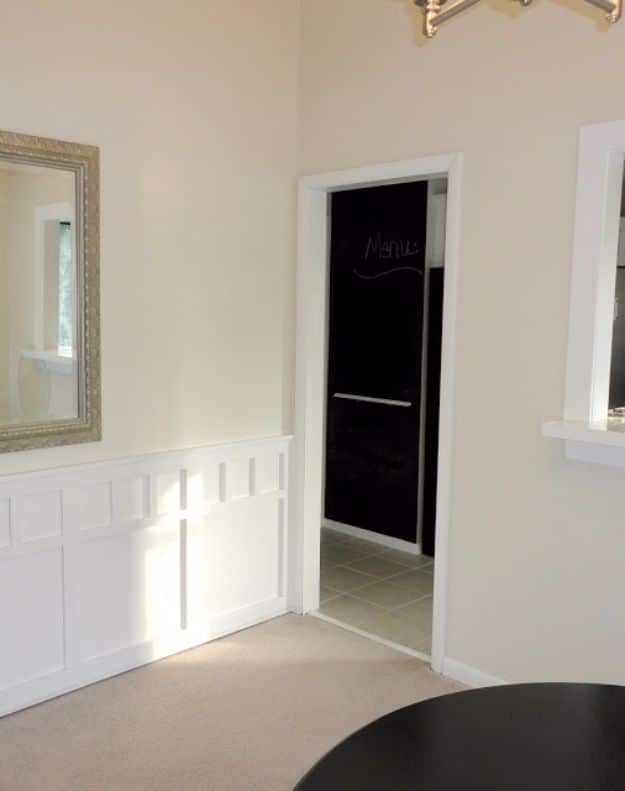 33. Walnut Butcher Block Installation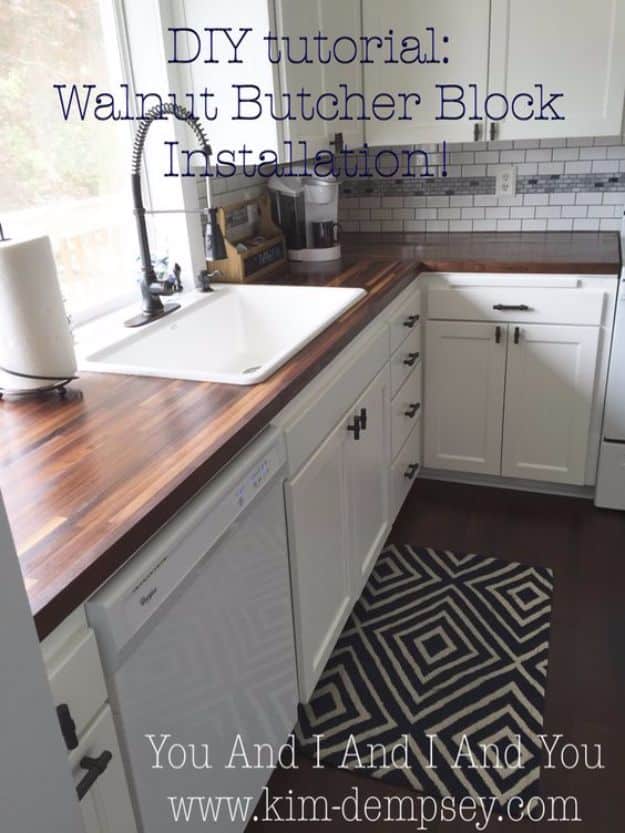 34. Paint A Door Without Taking It Off The Hinges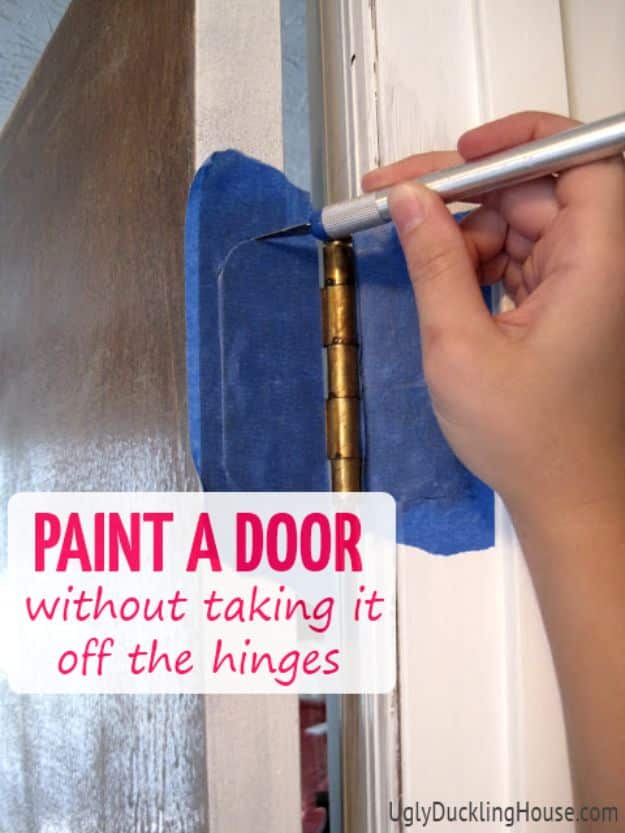 35. Refinish Hardwood Floors