Whenever my family is complete, I make these Hawaiian roll cheeseburger sliders by Natashas Kitchen. This recipe is always a hit at home because of its cheesy, beefy, and delicious flavors! We love eating it while watching a movie or a game. It's super easy to make and won't even take you more than 30 minutes in the kitchen. Read on or watch the video below for full instructions.
Ingredients:
2 lb of lean ground beef
1/2 tablespoon of oil
1 teaspoon of salt
1 teaspoon of black pepper
1 teaspoon of garlic powder
1/2 yellow onion (finely diced)
1/4 cup of mayo
8 slices of cheddar cheese
6 oz of shredded medium cheddar
24 dinner rolls
2 tablespoons of butter (melted)
1 tablespoon of sesame seeds
Instructions:
Step 1:
Preheat the oven to 350F, then prepare a rimmed baking sheet by brushing butter on the bottom.
Step 2:
Place a large skillet over medium/high heat and pour 1/2 tablespoon of olive oil. Add diced onion and cook until translucent, then add 2 lbs of ground beef. Break it into pieces with a spatula. Season it with 1 teaspoon of salt, 1 teaspoon of black pepper, and 1 teaspoon of garlic powder. Mix and saute just until cooked through. Remove from heat.
Step 3:
Discard excess fat by tilting the skillet and using a spoon, then mix 1/4 cup of mayo with the beef.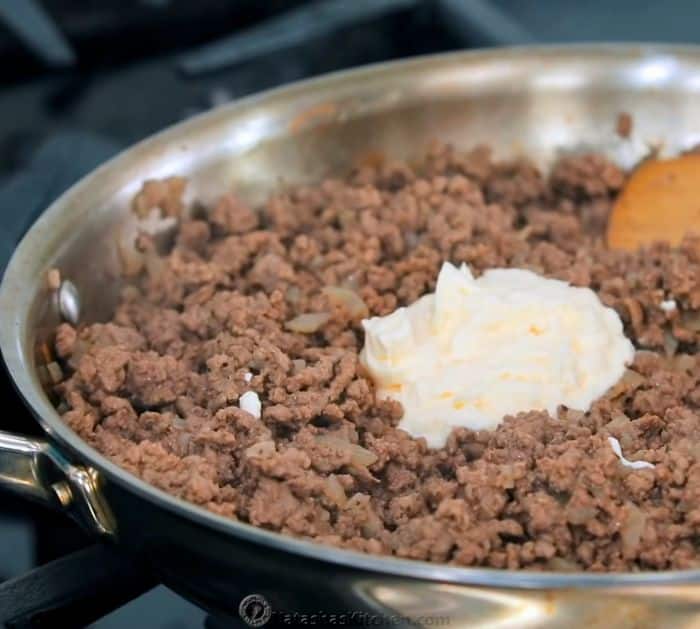 Step 4:
Cut dinner rolls in half. Place the bottom half on a buttered baking sheet and add sliced cheese on top. Spread the ground beef mixture evenly, then use the back of the spatula to square off the edges. Next, cover the ground beef with the shredded cheddar cheese.
Step 5:
Place the top half of the buns over the burgers. Brush the top with 2 tablespoons of melted butter and immediately sprinkle sesame seeds. Place inside the preheated oven and bake for 12 to 15 minutes or until the cheese is melted.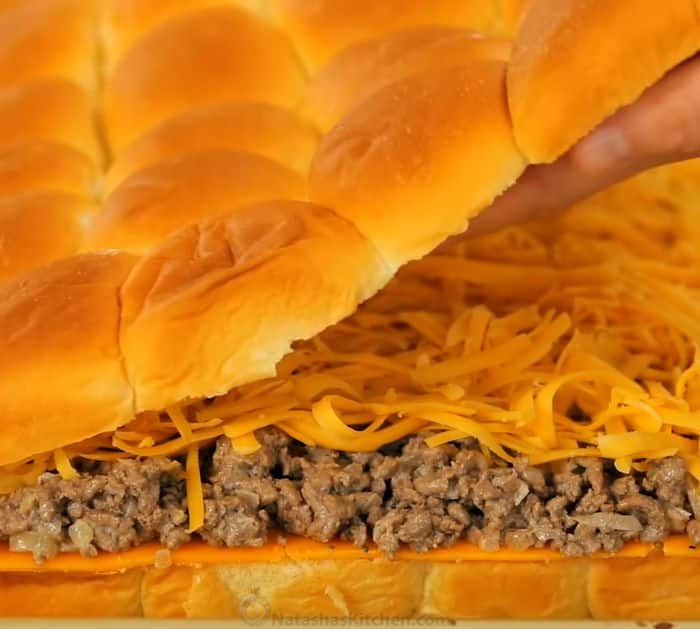 Hawaiian Roll Cheeseburger Sliders