DIY Glow in the Dark Rice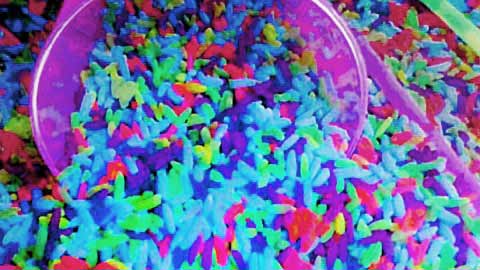 This DIY glow in the dark rice is the perfect kids craft for endless hours of fun! Looking for great glow in the dark party ideas? This craft for kids is an easy DIY project that provides entertainment for the little ones and with the step by step instructions, it's easy to follow.
Glow in the Dark Rice
Materials:
Rice
Zip-lock Bag
Neon Paint
Water
Wax Paper
Here's How:
1. Place rice into separate zip-lock containers according to how many neon colors you are going to use.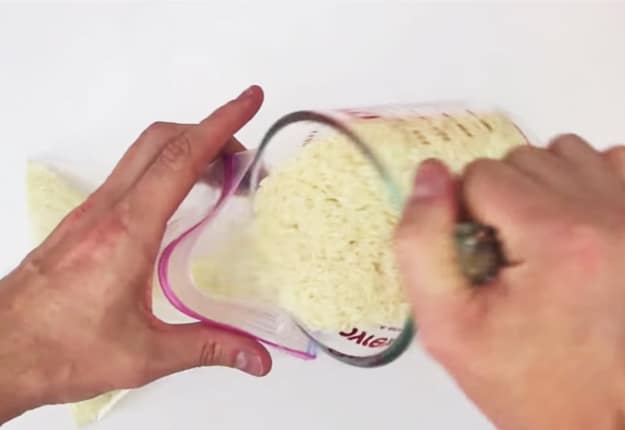 2. Add a table spoon of neon paint and a tablespoon of water to the bag of rice
and mash the mixture to make sure all the rice are covered.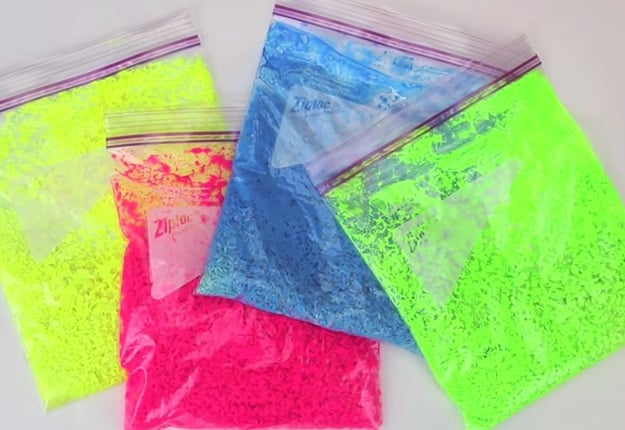 3. Place it in a wax paper and let it dry for about an hour then break them apart.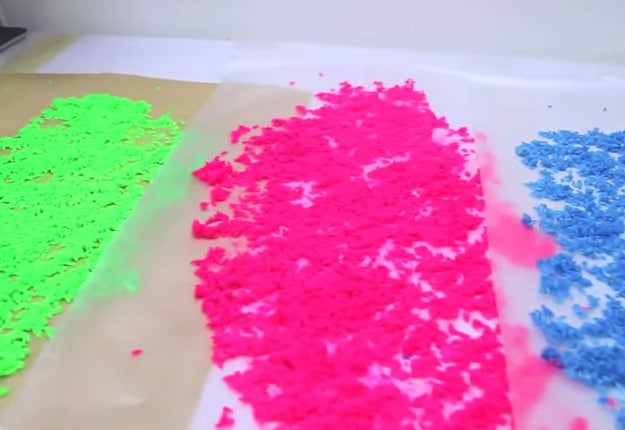 and it's done!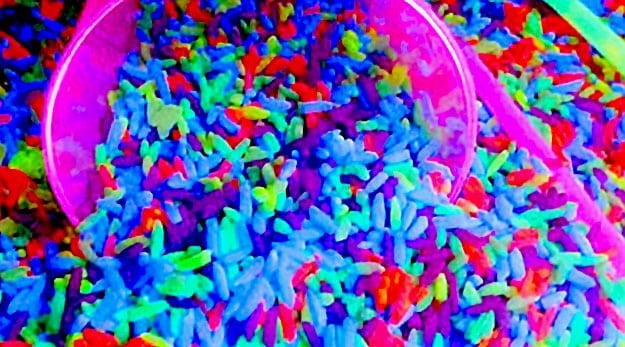 Don't Miss Out! Sign up for the Latest Updates