Whenever the weather is hot, I always make fruit punch for my family to lessen the heat. I've been making the same fruit punch for so many years now, and I wanted some change, so I looked up some recipes on the internet. While browsing Youtube, I found this colorful fruit punch from Divas Can Cook. This fruit punch recipe is intended for a bridal shower but can also serve during a hot summer day. I immediately went shopping for the list of ingredients because I couldn't wait to try it! It's a quick recipe, like most other fruit punches, so when I finish mixing all the ingredients, I chill it for at least three hours. This taste so good it disappears so quickly! I also served this during a family gathering last weekend, and my relatives are all asking for the recipe. It's one of the best fruit punch recipes I've ever tried. Try this today and see for yourself. Watch the video below for the step-by-step instructions.
Ingredients:
46 oz pineapple juice, chilled
64 oz apple juice, chilled
64 oz white grape juice, chilled
2 liters lemon-lime soda, chilled
1 – 1 1/2 cups powdered sugar
2 cups green apples, sliced or chopped
2 cups peaches, sliced
2 cups watermelon, chopped into small cubes
2 cups pineapple, chopped into small chunks
Directions:
Step 1
In your drink dispenser (or any container you prefer), mix the 46 oz pineapple juice, 64 oz white grape juice, 46 oz pineapple juice, 2 liters lemon-lime soda, and 1 1/2 cups powdered sugar. Mix together well until the sugar dissolves.
Step 2
Next, add 2 cups of cubed green apples, 2 cups of sliced peaches, 2 cups of cubed watermelon, and 2 cups of small chopped pineapple. Mix well, then chill it overnight or at least three hours before serving.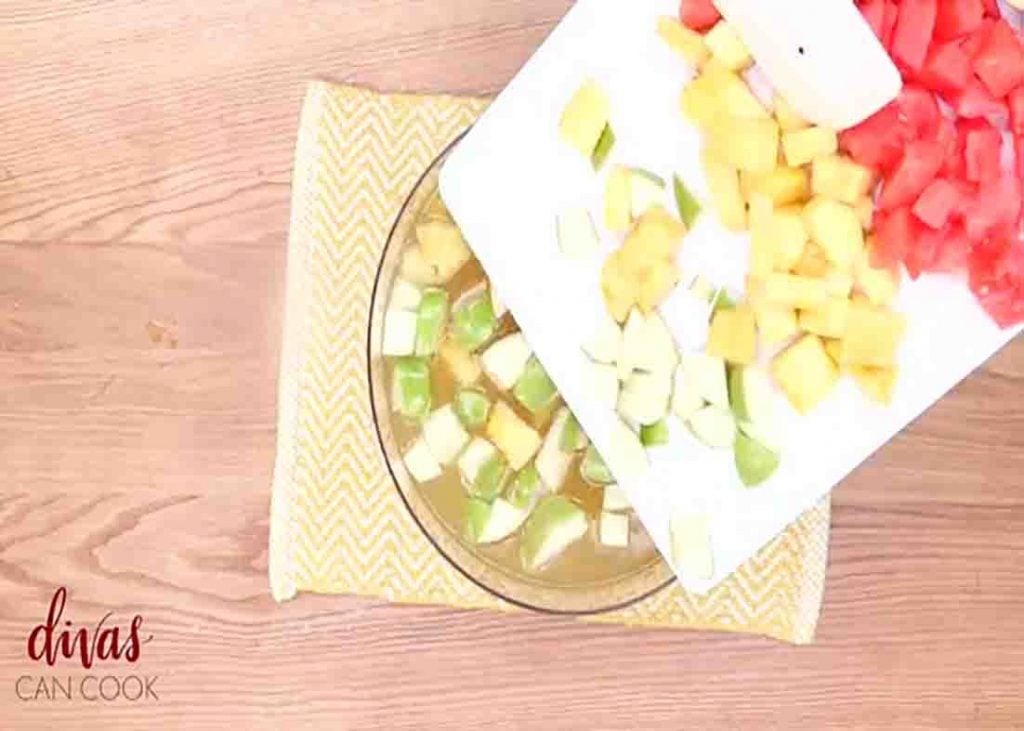 Fruity Cocktail "Bridal Shower" Punch