A beginner in quilting? No problem! This friendship square quilt block from Tulip Square on Youtube is easy and beginner-friendly. It's the perfect pattern if you're looking for an easy and quick quilt for baby showers, birthdays, or any occasion. And while it's a quilt for beginners, seasoned quilters will still have tons of fun making this quilt! This quilt is one of my go-to patterns whenever I like to make an easy quilt, and I just shuffle the colors to create variations. Watch the video tutorial below to learn the step by step instructions.
Materials:
light print:
cut 1 (4): 3 – 7/8″ square
cut 2 (8): 1 – 1/2″ square
dark print:
cut 1 (4): 3 – 7/8″ square
cut 2 (8): 1 – 1/2″ square
White on white print:
cut 2 (8): 3 – 7/8″ square
(click here for the free pattern)
Directions:
Step 1
To start, you're going to need white and white and two dark contrasting color squares. Next, draw a diagonal line on the back of all of the white pieces. Now, line the white pieces to the colored squares and sew a 1/4″ seam on each side of the line. After sewing, cut directly on the line, then press towards the darker color. Repeat these until you have eight pieces of each colored square. Next, sew one tiny colored square on the corner of every white block diagonally.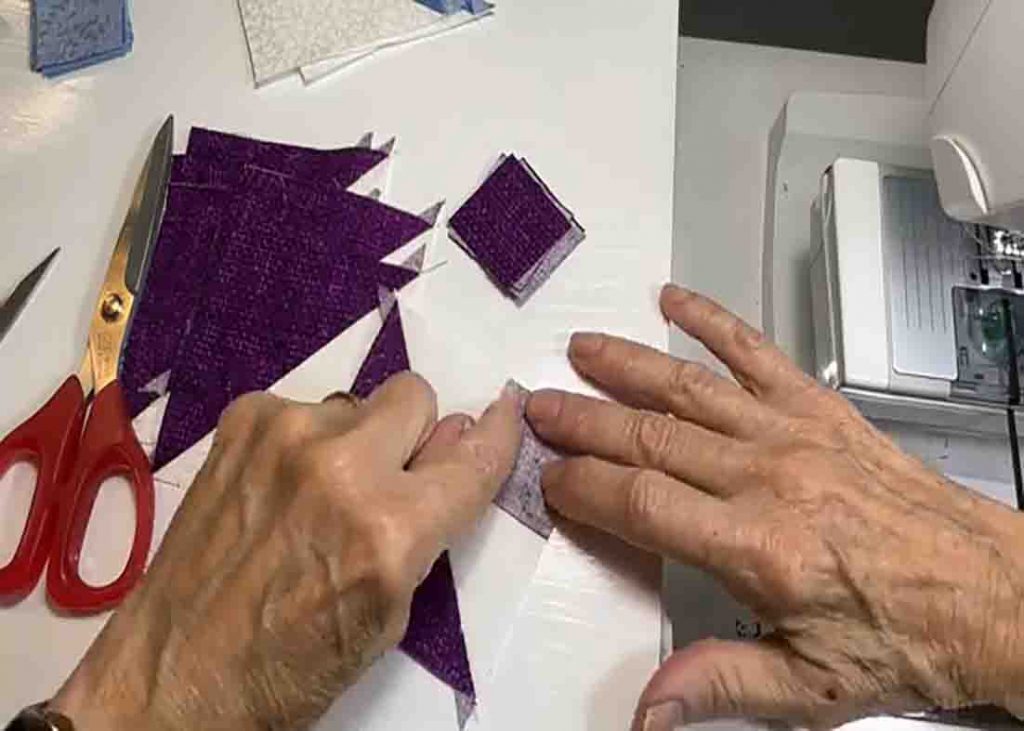 Step 2
Once you have sewn all the little blocks, snip off the excess seam and press open. Now, take them in pairs and sew them together. Repeat this, then sew two pairs to create a block. After you have your blocks, sew four together to create one big block.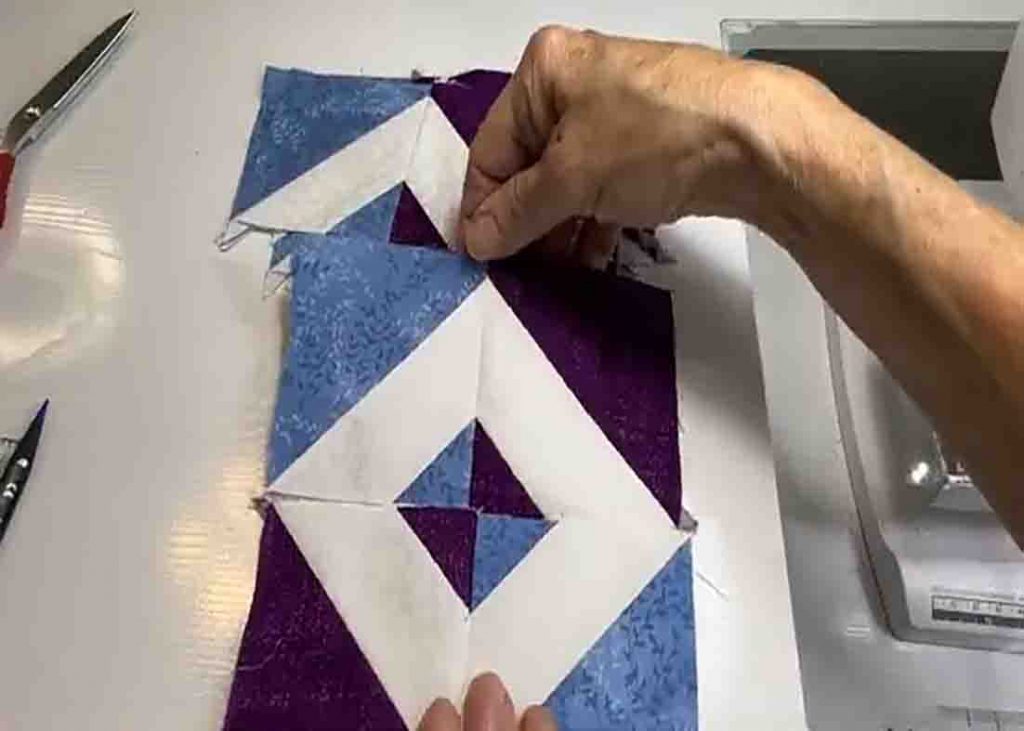 Friendship Square Quilt Block