A beginner in quilting? You might be searching for a beginner friendly pattern if you came across this article. Luckily, I have something for you. This eccentric star block from The Melody of Sewing on Youtube is a patchwork block quilt project intended for beginners. It's super easy to make and doesn't need complicated sewing, so I'm sure you'll be able to pull this off. You can practice your skills in making this quilt or if you want to quilt a personalized gift for your loved ones. And even if you're a seasoned quilter, I'm sure you'll have a fun time making this quilt. Watch the video tutorial below to learn the step by step instructions.
Materials:
four different colors of fabric
background fabric
rotary cutter
cutting mat
ruler
Directions:
Step 1
Cut the four main fabrics into 4 1/2″ x 4 1/2″ squares as well as the background fabric, then draw a line, corner to corner, on each square. Place the main fabric squares on top of each background fabric square, pin them in place, and sew on both sides of the line with a 1/4″ seam allowance. After this, cut right into the line and press open. Trim the squares to 4″ x 4″. Next, place one solid 4″ x 4″ square on the center, then place eight half-square triangles around, forming a pinwheel-like pattern (see picture below for the layout pattern).
Step 2
Sew the units to form rows, then sew those rows together to complete the block. Press the block afterward. Make as many for the quilt size as you desire.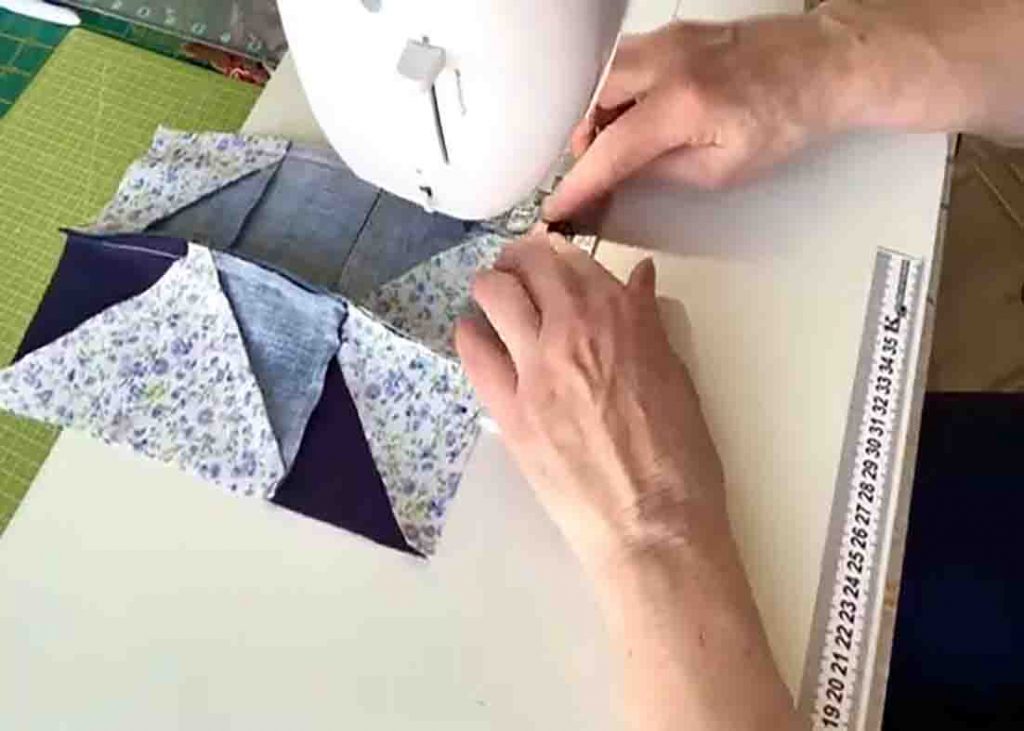 Eccentric Star Block Patchwork Quilt