It is that special time of year again, full of pink and red hearts, love and happiness. At least when it comes to Valentine's Day gifts, that is! We love Valentine's Day just for that reason, one of the sweetest, cutest ways to express your feelings for all of those you love, what better way than to make them all handmade gifts? DIY your way into the heart of your special guy or girl with these easy and totally doable gift ideas, make some for Mom and Dad and even the kids. You are sure to find a little something for everyone here. Give some of these awesome ideas which are sure to impress. Check out the step by step tutorials to learn how. Happy Valentine's Day!
50 Easy DIY Valentine's Day Gifts
1. DIY Leather Conversation Hearts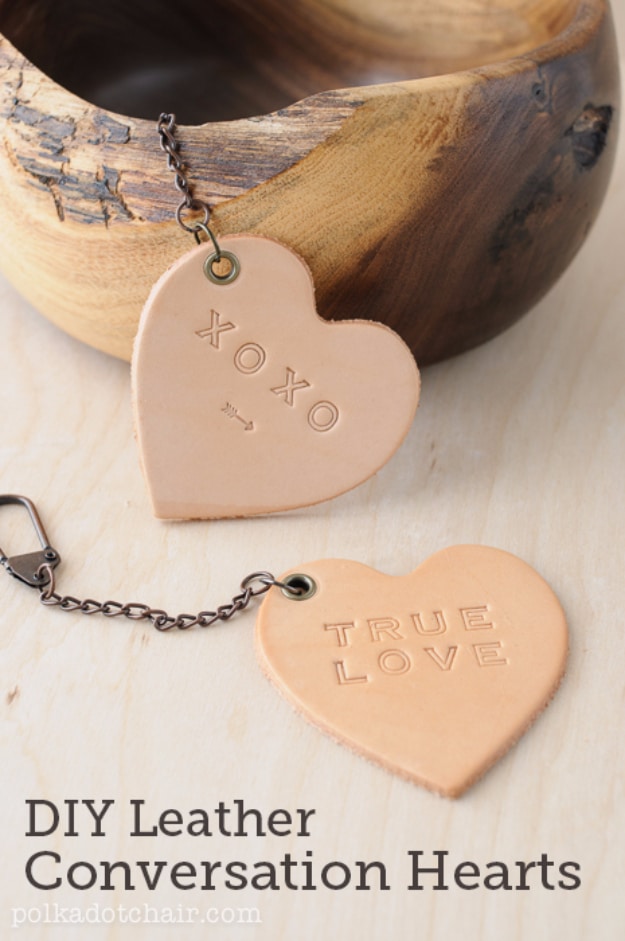 We love conversation hearts, vintage and sweet as they are. This updated take on our favorite tried and true Valentine treat is also super nice, though. Stamp out special words for that super special someone and make their Valentine's Day the best ever.
2. DIY Fabric Heart Valentines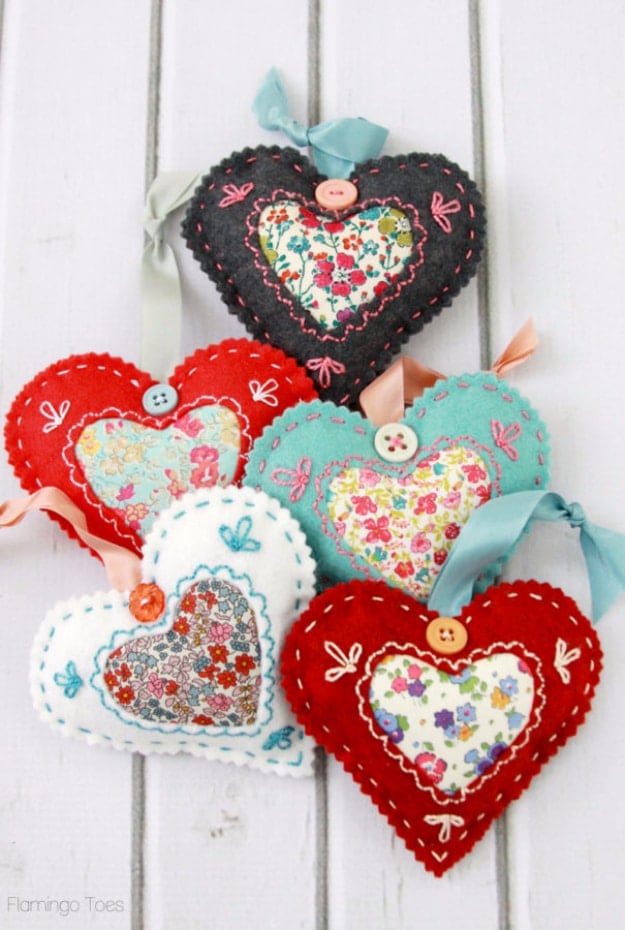 These sweet little DIY sachets are the perfect tiny Valentine's gift you can give to all those special friends who deserve a handmade gift from you. Adorable for year-round use, you can scent these to your liking and decorate with your favorite leftover fabrics and trim. A project easy enough for those who don't really sew, we highly recommend this craft even beginners will love.
3. Pink And Red Candy Box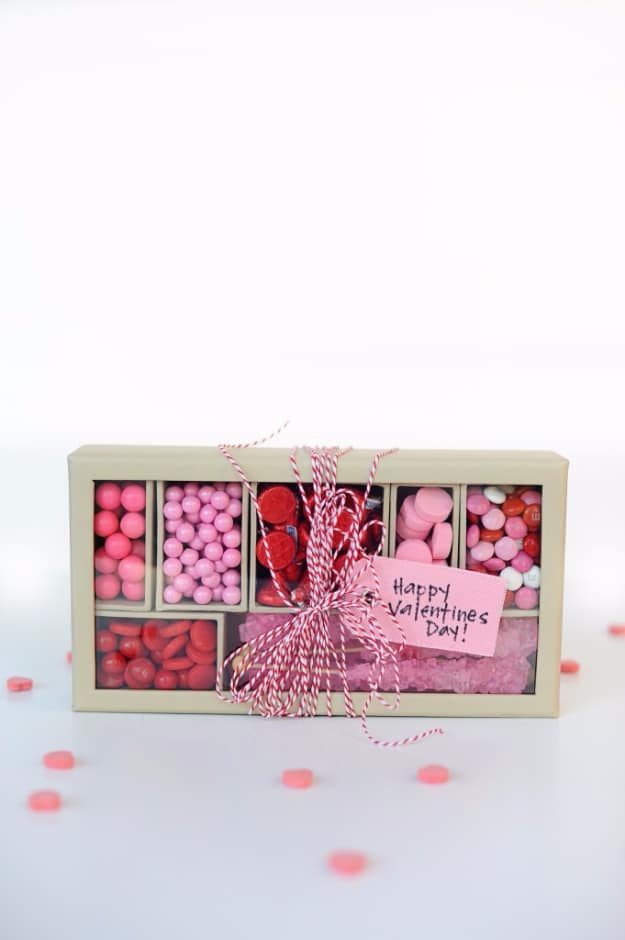 Candy. Candy. Candy. I want candy. If you can't think of any better way to show your love than candy, you will not go wrong. Design a super creative and cool looking candy box, though, with this adorably easy DIY idea. Make your Valentine smile all day long when you give this sweet candy box with all their favorites chocolates and colorful treats.
Easy DIY Nail Polish Paintings
Learn how to make quick works of art, no artistic skills required. All you need is nail polish, water and a blank canvas. Check out the video to learn how to make some for yourself.
4. Light Of My Life Lamp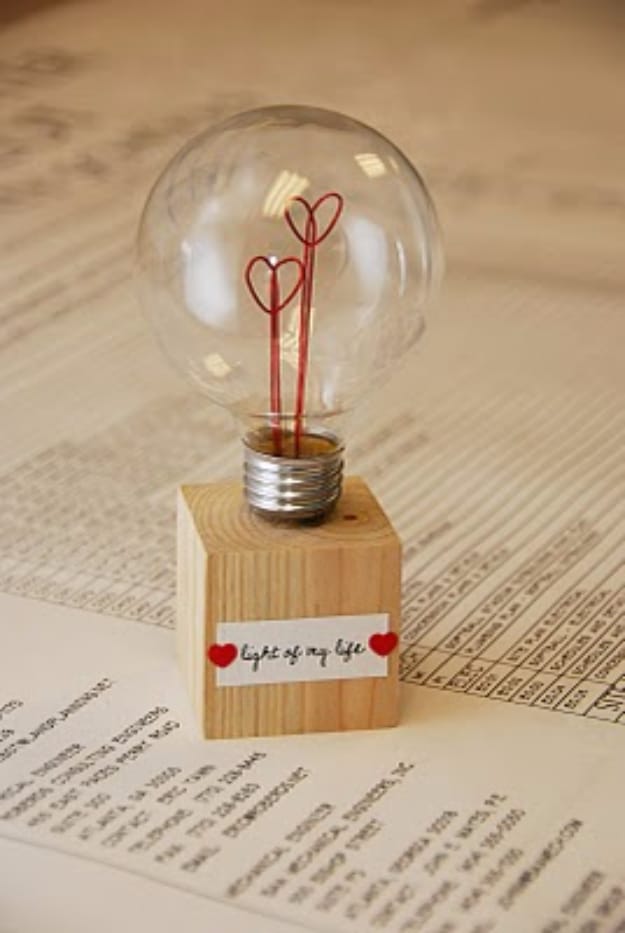 Love is in the air, and make sure they know it. If you found that special someone who is the "light of your life" then why not just come right out and say it? Make this creative and cool DIY to do just that and have your love say "Wow!"
5. DIY Mason Jar Valentine Gift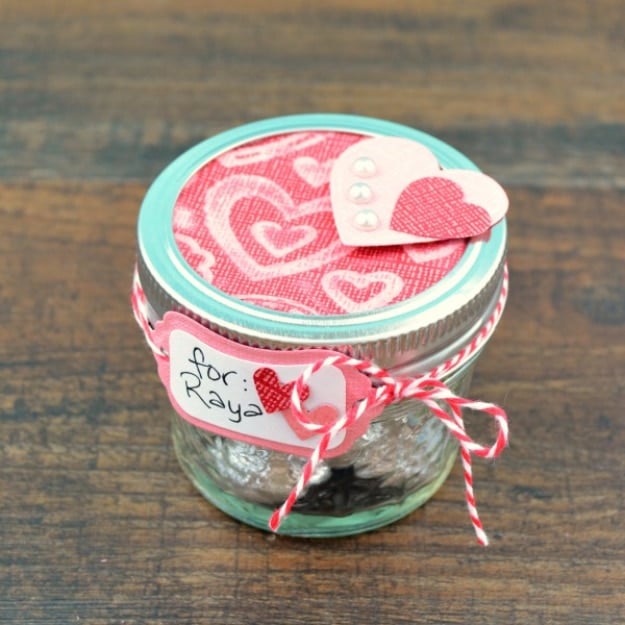 When the occasion calls for sweet and cute, could a mason jar be any better? Create an adorable way to give candy or other tiny Valentine's Day treats with this hand decorated mini mason jar.
6. DIY Beaded Charm Bracelet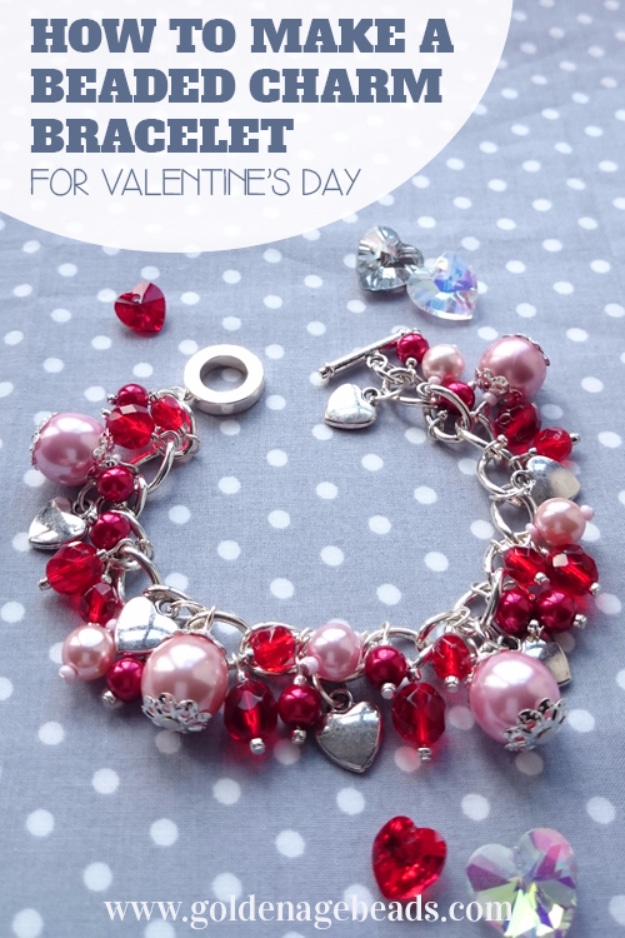 Need a pretty but easy idea for her? Whether you need a gift for your girlfriend, BFF, wife or daughter, this charm bracelet is the perfect way to say "I love you" in style.
7. Heart Day Vignette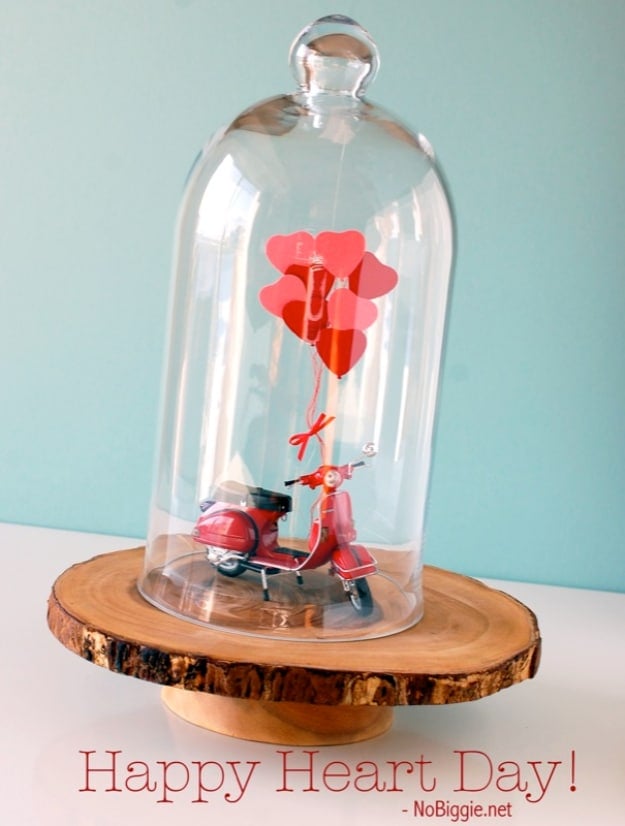 8. Hugs And Kisses Mason Jar Gift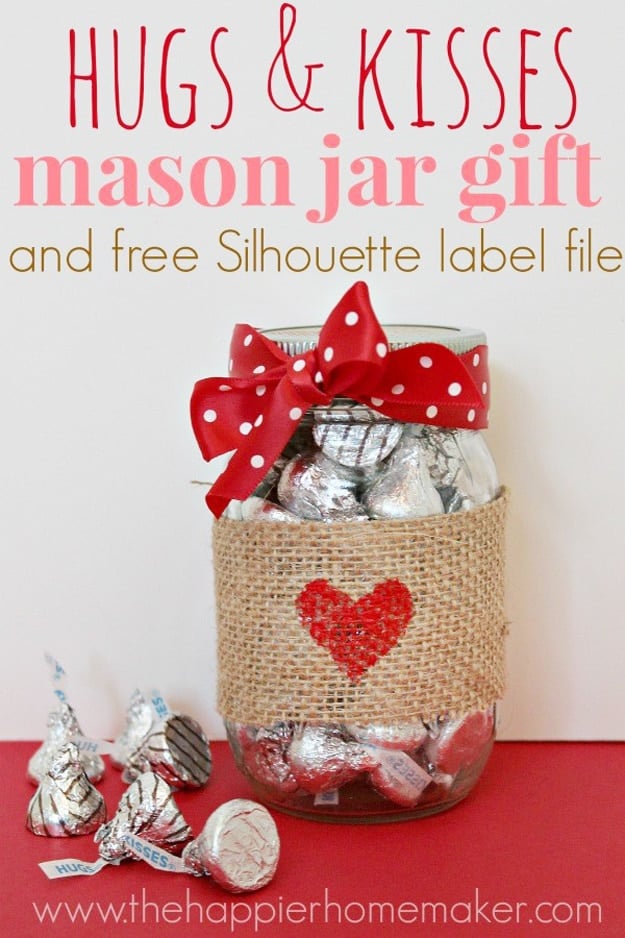 9. Valentine's Candy Bottle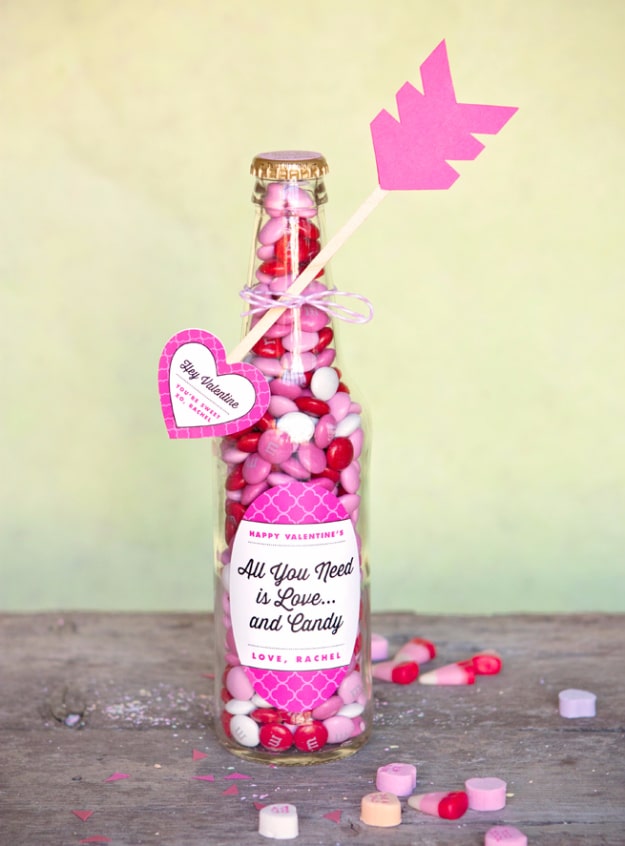 10. Message In A Bottle Key Chain