Have you got a bunch of neckties that you are no longer using but don't have the heart to throw them out? Then, this sewing project idea by SewVeryEasy on YouTube is perfect for you! Upcycle those neckties and turn them into a scrappy and lovely round tablecloth that you can put together in just a few minutes. Even if you're a beginner, you can surely perfect this project on the first try, especially when you use the provided pattern as a guide. Enjoy quilting!
Materials:
16 neckties
Fusible interfacing fabric for t-shirt
Scissors or rotary cutter and a cutting mat
Marking pen
Iron, for pressing
Needle and thread
Sewing machine
Directions:
Step 1
Remove the stitches and take apart the neckties, then press them well, and set them aside. Print the pattern, then put them together using the lines as a guide, and then tape them together. When measuring from top to bottom, it should be 23½ inches long, then cut it out nicely, and start tracing it onto the interfacing fabric as shown in the video. After tracing the shape of the large tie, cut them out, then set them aside, and then cut the inner pattern from the original template for the smaller tie. Trace the small tie pattern on the interfacing fabric the same way you did earlier, then cut them out and set them aside.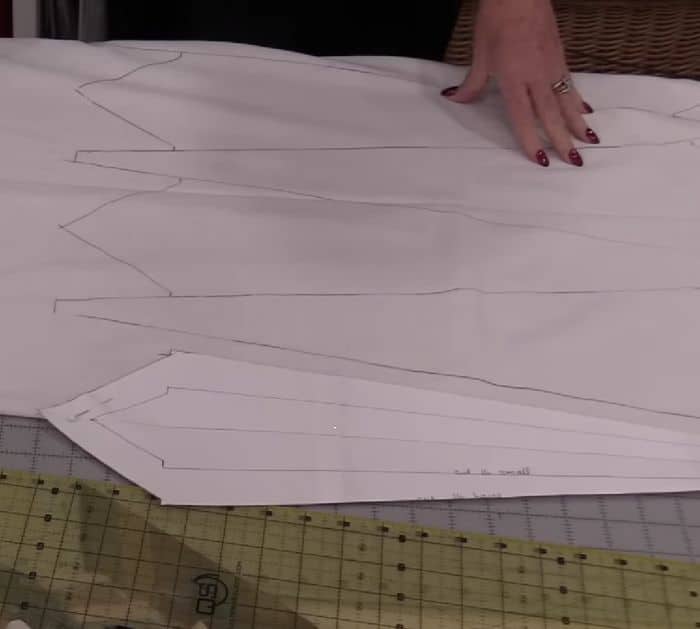 Step 2
Place the matching interfacing fabric onto the wrong side of each tie, then press them nicely to fuse, and snip off the excess tail of the tie. Divide the ties into 4 sections with 4 units each of large and small pieces making sure to mix the pattern, then start placing the tie next to each other alternating the sizes, and use the small excess points on each side as a guide. Start sewing the pieces together straight down each side, then join the sections together, and give them a nice press to flatten the seams. Use a scrap of the tie with fusible interfacing to fill the hole at the center, then sew it nicely, and you're done.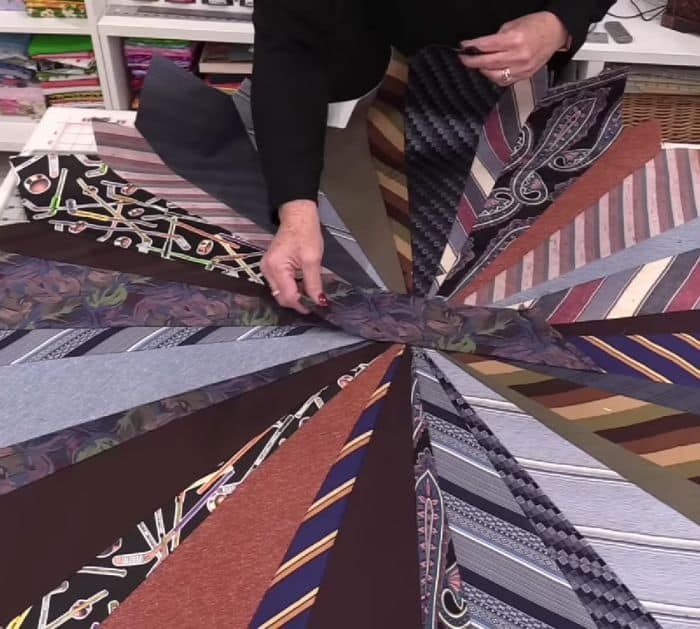 *These amazing images are all credited to SewVeryEasy via YouTube. Check her other content and follow for more!
Easy Upcycled Necktie Tablecloth Sewing Tutorial