Banana chips are such a delicious snack that can be eaten as is or can be used to level up your pastries! This video tutorial by MOMables – Laura Fuentes on YouTube is so easy to follow that you might want to consider making banana chips often. Plus, it only uses about 3 to 4 ingredients or you could only use bananas and nothing else. You can even make a lot of these tasty chips if you want.
Ingredients:
2 pieces of banana
1 tablespoon of lemon juice
4 tablespoons of water
Kosher salt or cinnamon
Directions:
Step 1
First, go ahead and preheat your oven to about 250 degrees Fahrenheit, any hotter will result in burnt banana chips, but you can lower it to about 200 degrees if you want. Then, grab a large sheet pan, and line with parchment paper, set it aside. In a small mixing bowl, mix together about 4 tablespoons of water with 1 tablespoon of lemon juice, and stir them until well combined. Peel off the banana skin, then start slicing the fruit very thin or to about ⅛ inch round slices.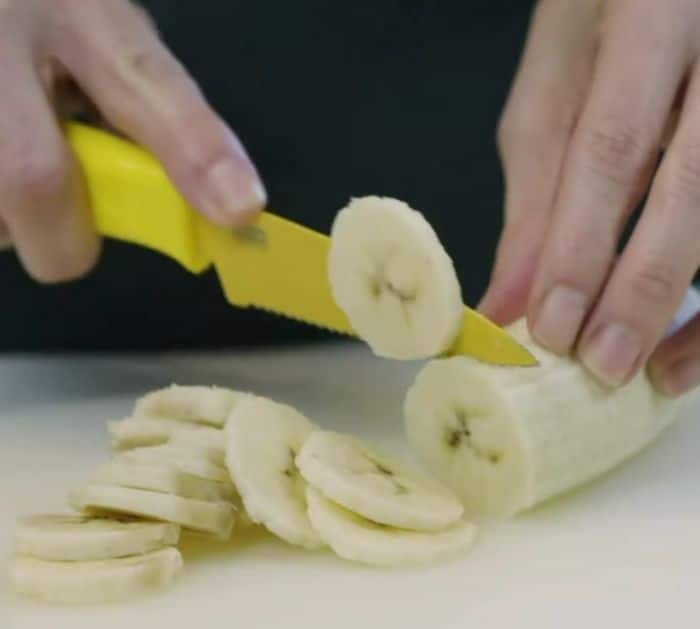 Step 2
Soak the banana slices in the lemon water mixture briefly, then take them out immediately and shake off the excess liquid. Place them in the parchment paper-lined sheet pan in a single layer, then sprinkle them with some kosher salt. You can also make a sweetened version, instead of sprinkling salt, you can use cinnamon. Put in the preheated oven and let them bake for about 1½ to 2 hours or until they are golden brown and crispy, make sure to flip them over halfway through so that they will be baked evenly on both sides. Once down baking, remove them from the oven and allow them to cool completely.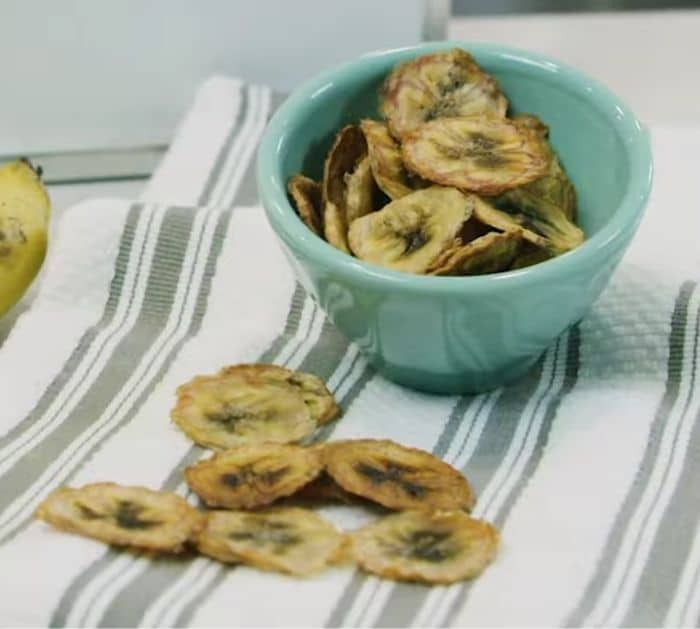 *Thanks to MOMables – Laura Fuentes via YouTube for all images used here. If you loved this recipe, then you'll surely love her other video tutorial too, so give her channel a visit and subscribe!
Easy To Make Crispy Banana Chips