Giving gifts can be quite a challenge for some because there are a lot of factors that you have to consider, especially if you're planning to give it to someone special on a special day, too. Personally, I love giving gifts that are meaningful and something that lasts a long time so that they can always be reminded of that special day. Most of the time, I always make handmade gifts or buy items and then I personalize them according to the personality or the receiver's preference in terms of colors, designs, etc. Here's a heartwarming and lovely DIY project idea that you can try by Chas' Crazy Creations on YouTube!
Materials:
Flameless candle lantern
Photos or signs
Vellum paper
Scissors
Directions:
Step 1
Choose the photo or sign that you want, then print it out on vellum paper, and make sure that they are about the same size as the sides of the glass of your lantern. Cut out the printed photo or sign, then make sure to leave some excess on the sides so that it fits in the corners inside the lantern, and then set them aside.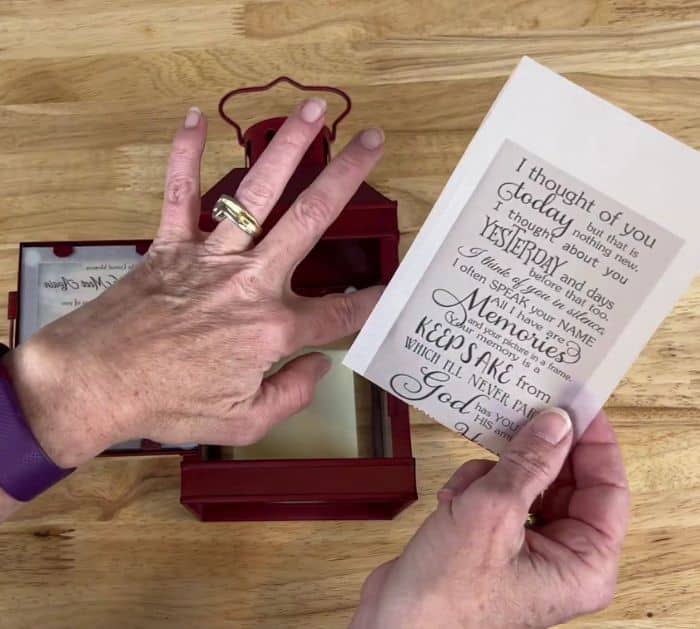 Step 2
Get your lantern and see where the opening is, if it has a door on the side, then simply remove the LED candle first if you can, and slid the photo cut out on each side as shown in the video. If it doesn't have a door, then try to unscrew and remove the bottom, and insert the photos on each side. Once done placing the photos, put the candle back inside the lantern, then close the lantern, and light it up.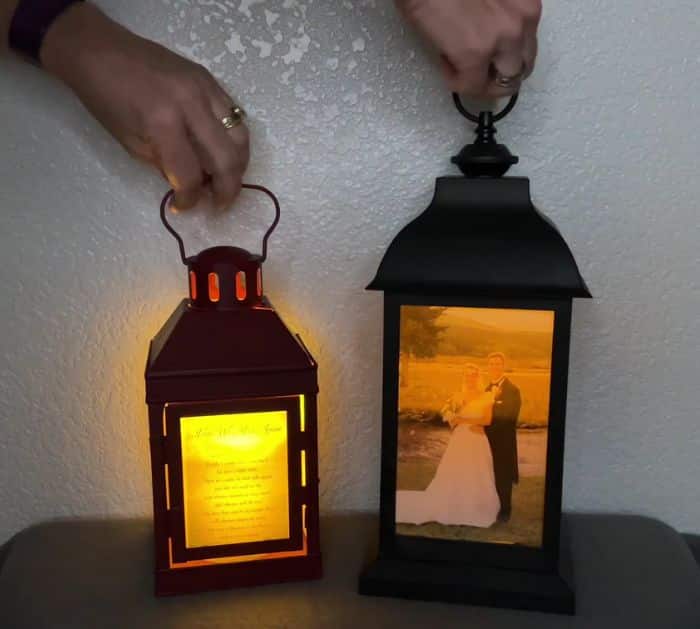 *All image credit belongs to Chas' Crazy Creations via YouTube. Follow and subscribe to her channel for more!
How to Make a Stunning DIY Photo Lantern Decor