Whether you love scrappy projects or not, you'll surely find this quilt idea by Carol Thelen on YouTube adorable! These diamonds are super easy to put together and you can use any fabric that you want, you can play with the colors and prints or you can just use coordinating ones if you prefer a more unified and neat look. Whichever it is that you decide on, one thing's for sure, this will be your new favorite quilt, so watch the video tutorial now, and learn how.
Materials:
4 different print fabric
4 different plain-colored fabric
2 background fabric
Marking pen, pencil, or chalk
Ruler
Scissors or rotary cutter and a cutting mat
Fabric pins
Needle and thread
Iron, for pressing
Sewing machine
Directions: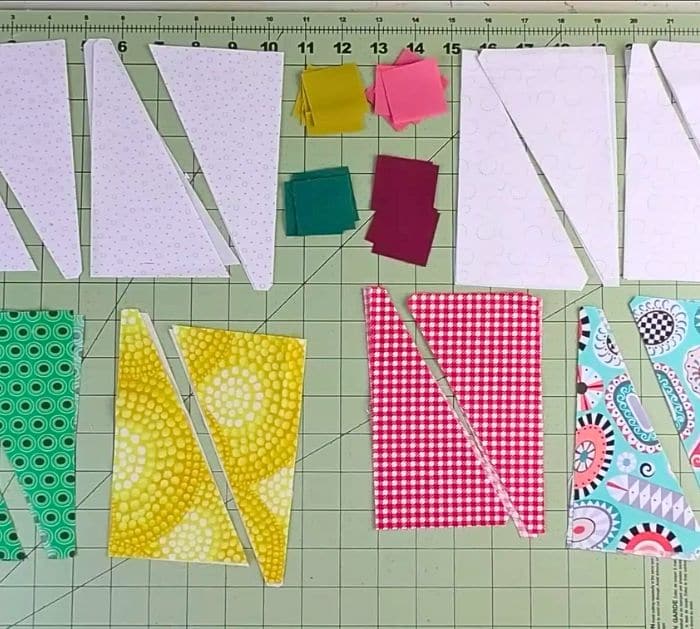 Cut the fabrics to size, then get 1 print triangle and 1 background triangle making sure they are of opposite directions, and lay them together lining up their diagonal edges to the center nicely. Flip one triangle over the other so that their right sides are facing while making sure they are still lined up nicely, then pin them together in place, and stitch them with ¼ inch seam allowance. Press the seams toward the darker fabric, then cut off the nubs if needed, and proceed to piece together the rest of the fabrics to make half-rectangle triangles. Place a small coordinating square on the corner of the printed triangle, then stitch it diagonally from corner to corner, trim off the excess, flip it open, and press flatly. Do this for the rest of the pieces, then lay them out however you want, you can pick on the versions shown in the video, and start stitching them piece by piece.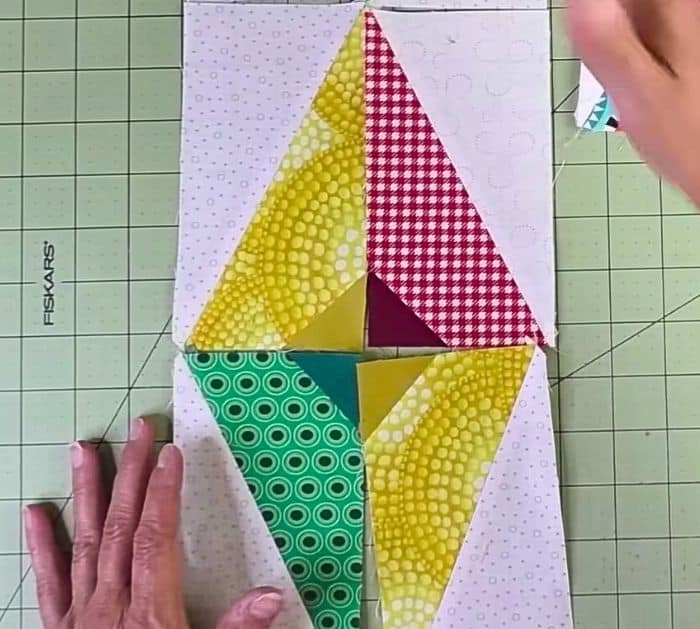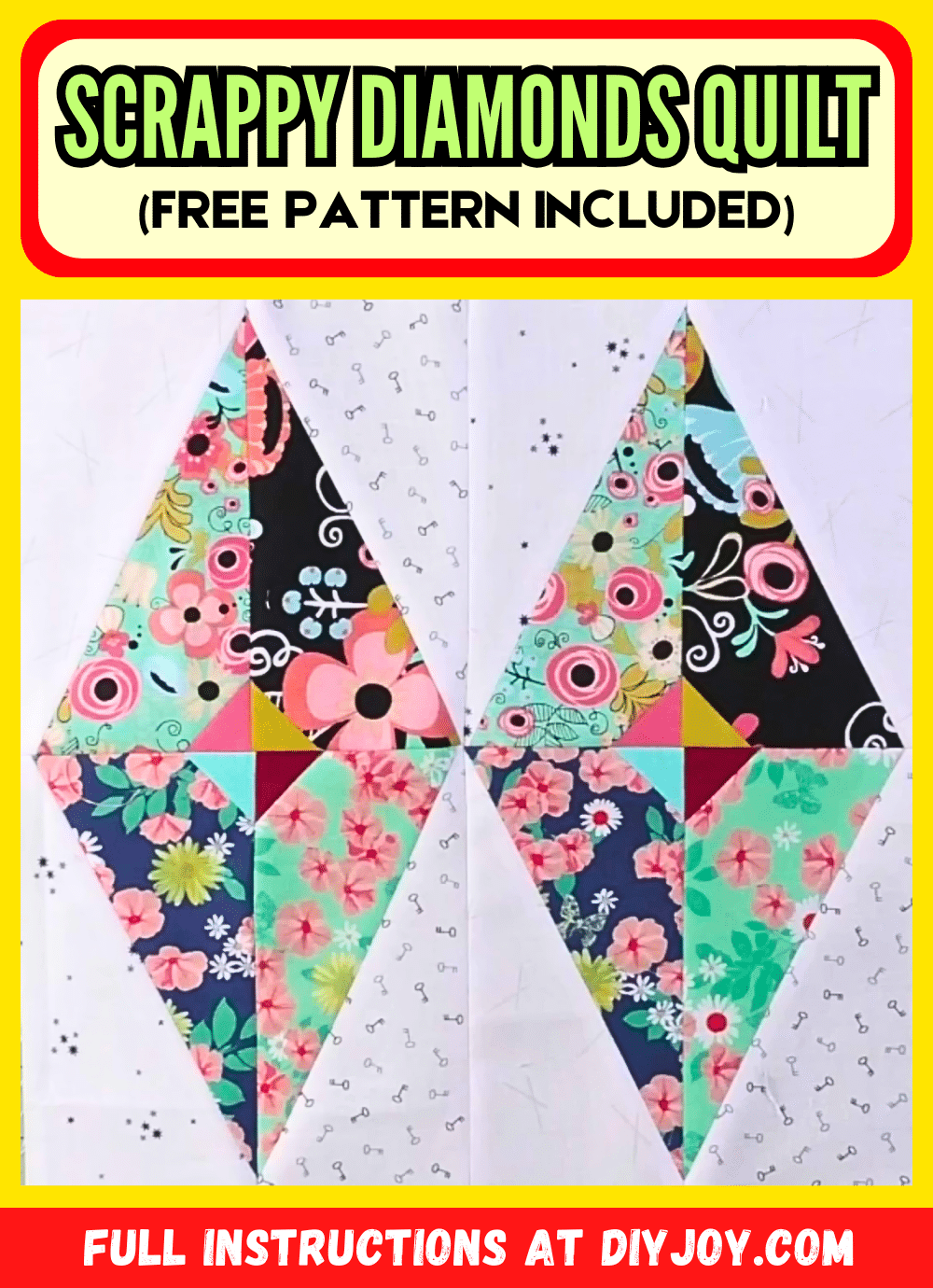 *All these images are credited to Carol Thelen via YouTube. Give her channel a visit and subscribe for more!
Easy Scrappy Diamonds Quilt Block Tutorial