Family cookouts are one of the things that I look forward to every year and it was always a fun and satisfying event. If you also want to try this out but you don't own an outdoor grill yet and you also find it too expensive, then why don't you just try building one on your own instead? If you have an old iron drum or you can buy it at a cheap price, then you can begin with this DIY project by Garden Design on YouTube.
Materials:
An old drum
Square steel bars
Flat steel bars
Stainless steel grill sheet
Hinges and screws
Drill
Grinder
Welding machine
Spray paint
Paint remover
Scraper
Directions:
Step 1
Wash the drum well, then brush the paint remover all over, and let it sit for a few hours or according to the package instructions. Once it starts bubbling, start scraping off the paint, then line the top of the drum as well as the sides as shown in the video, and cut one side along the marked line. Install the hinges, then continue cutting the drum out, and once done grind the rough edges smoothly.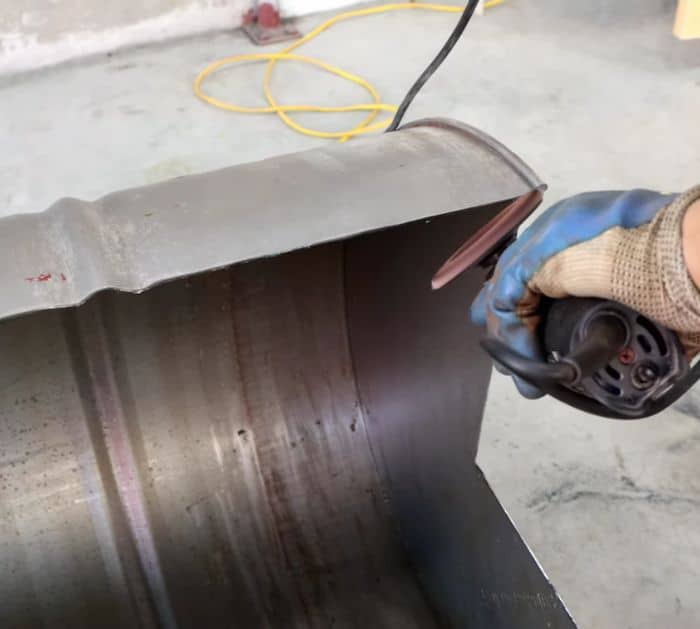 Step 2
Cut out the nails or screws that are poking out inside, then cut the flat bars, and attach them to the inside of the lid. Cut the square bars to size, then smoothen the edges, and start building the stand for the grill. Finish the grill by installing the rest of the metal pieces, then piece the grill rack as well, and add the handle to the lid of the grill. Spray paint the pieces, then let them dry completely, and you're done!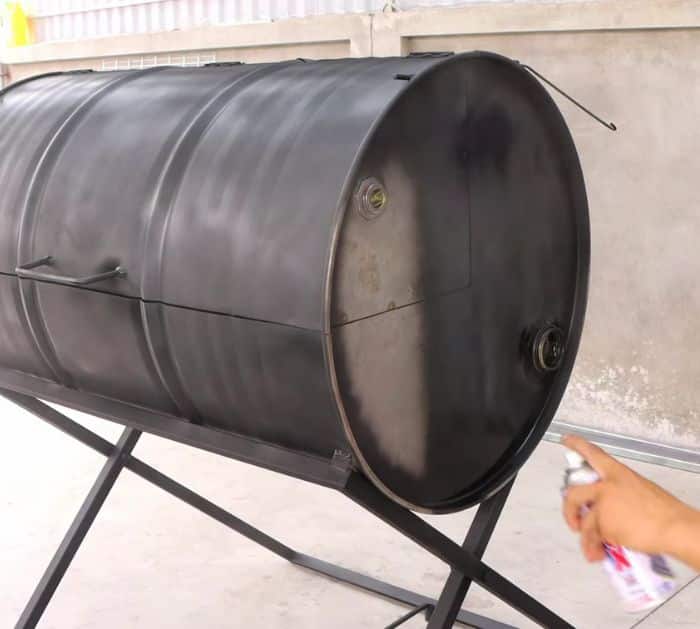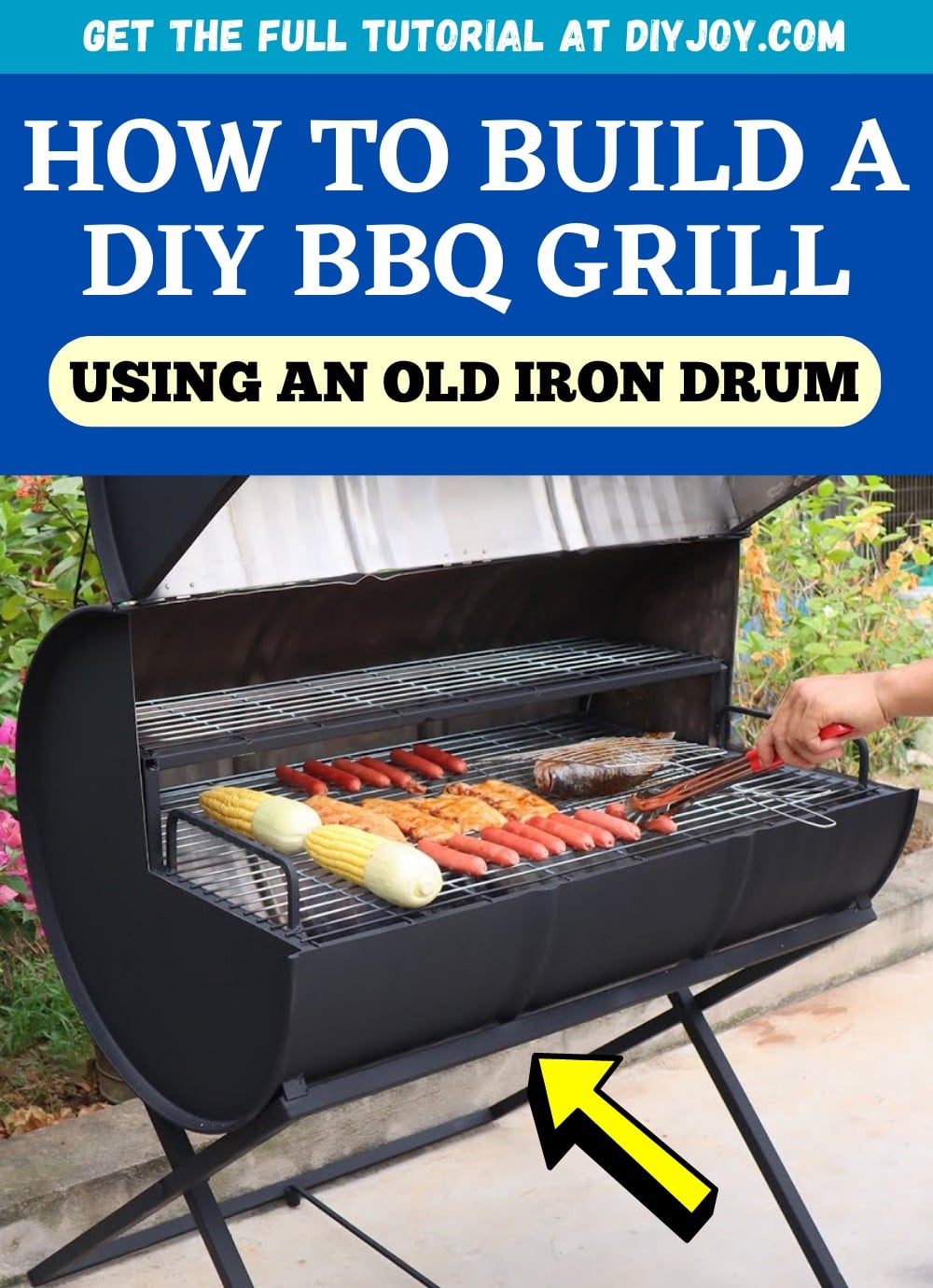 *These amazing images are all credited to Garden Design via YouTube. Check his other content and follow for more!
How to Build a DIY BBQ Grill w/ an Old Iron Drum