Summertime is here! Welcome this lovely season with this refreshing and flavorful pesto potato salad from The Domestic Geek on Youtube. This salad has all the summer flavors you want for your side dish, and you can make a big batch ahead of time – perfect for those summer gatherings you're planning. It's also a good choice for potlucks and cookouts this season. What I like about this recipe is that you will only need a few ingredients, and your kids could even help you while making it. I guarantee you this will become an instant hit, and everyone will ask for the recipe. Try this out today and see for yourself. Watch the video below for the step by step instructions. All thanks to The Domestic Geek for this wonderful recipe. Make sure to check out her channel for other phenomenal and mouthwatering recipes.
Ingredients:
4 cups baby potatoes, halved
1/2 cup pesto sauce
1/4 cup mayonnaise
1 lemon, juiced
1/3 cup freshly grated parmesan cheese
1 shallot, minced
1/4 cup fresh basil, chopped
salt and ground black pepper to taste
Directions:
Step 1
To start, make the dressing. Combine 1/2 cup pesto sauce, 1/4 cup mayonnaise, and juice of one lemon in a mixing bowl. Season it with salt and ground black pepper to taste. Mix together until well combined, then set aside.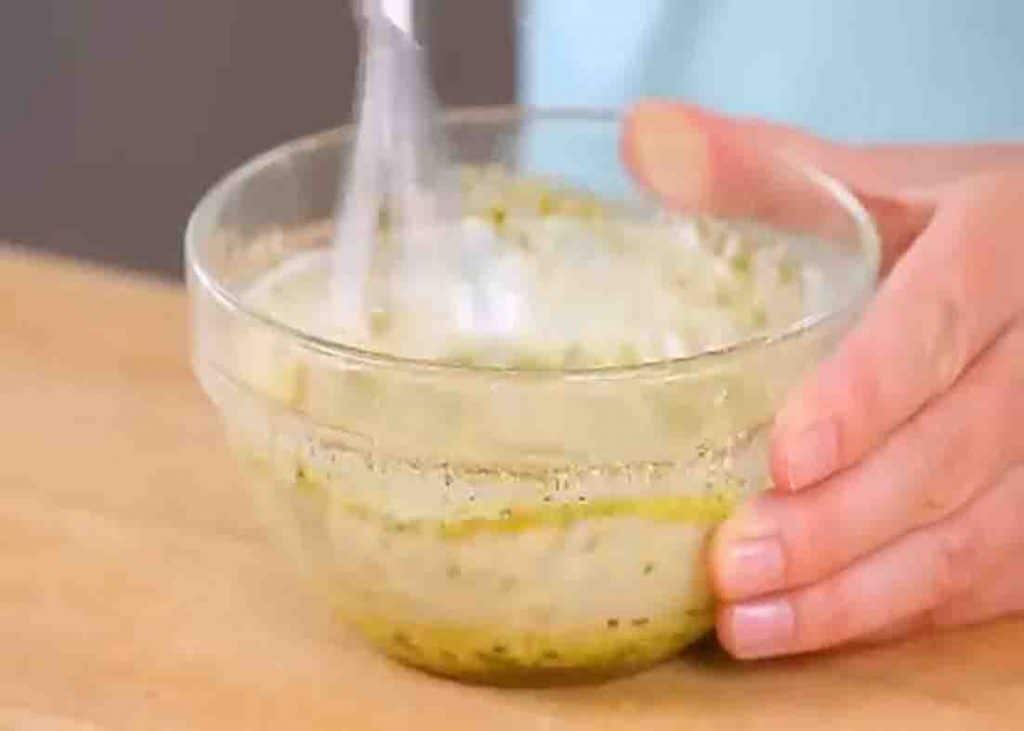 Step 2
Next, chop your cooked potatoes into quarters and transfer them to a large bowl. After this, pour over the dressing, then add 1/3 cup freshly grated parmesan cheese and one minced shallot. Gently toss until all the potatoes are coated well with the dressing. You can put it in the refrigerator until serving time and when you're ready to serve, garnish it first with 1/4 cup of chopped fresh basil.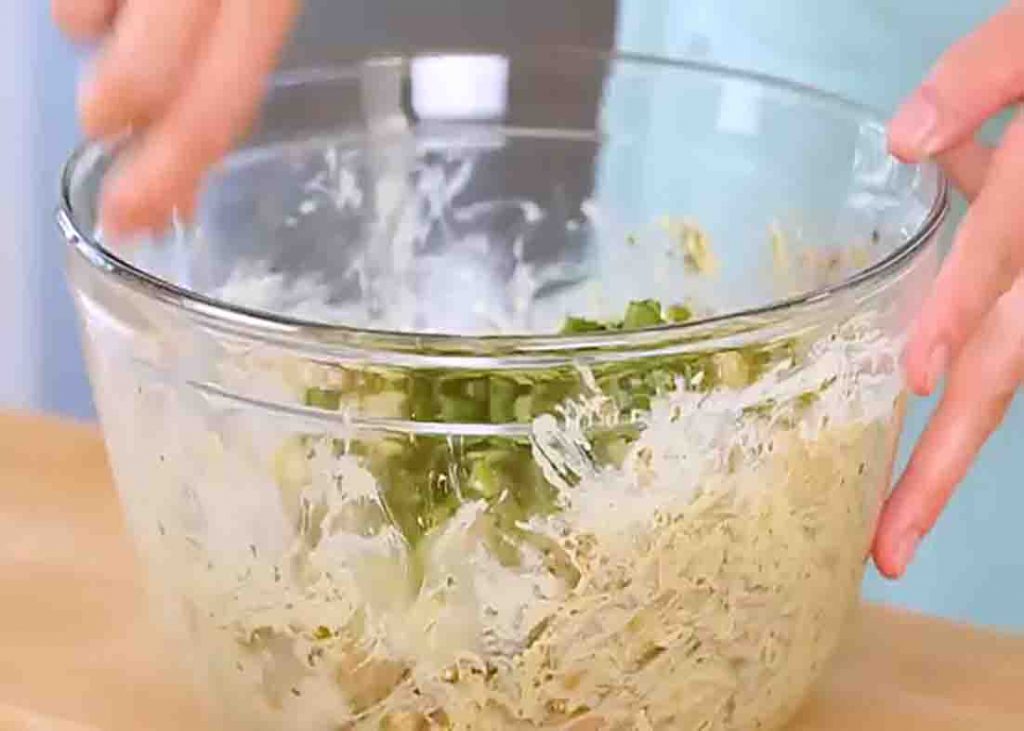 Easy Pesto Potato Salad Recipe