I admit; I'm not a big fan of cold pasta. They are generally dry, and I don't like them most of the time. But this pesto pasta salad from RecipeTin Eats on Youtube turned me into a cold pasta lover! This recipe is not your typical pesto pasta salad; it's juicy and flavorful, and the bright green color is just love! My family loves it, and I serve this almost every day. Learn the recipe in the video below.
Ingredients:
12 oz spiral pasta
1 tbsp salt, for cooking pasta
For the pesto:
2 tbsp pinenuts
2 cups basil leaves, tightly packed
1 small garlic clove, minced
1/2 cup parmesan, finely grated
1/2 tsp cooking/kosher salt
1/4 tsp black pepper
7 tbsp extra virgin olive oil
Pasta Salad:
2 tbsp mayonnaise
1 heaped cup of cherry tomatoes, cut in half
7 oz baby bocconcini, drained and cut in half
1 cup baby rocket/arugula leaves, tightly packed
1/2 tsp cooking/kosher salt
small basil leaves, optional garnish
Directions:
Step 1
To start, cook the pasta according to the package instructions. Next, for the pesto, add 2 cups of basil leaves, 1/2 cup of parmesan, 2 tbsp pinenuts, 1 small clove of minced garlic, salt, pepper, and 7 tbsp extra virgin olive oil in a jug of an immersion blender. Blitz until just smooth. (Don't puree it.)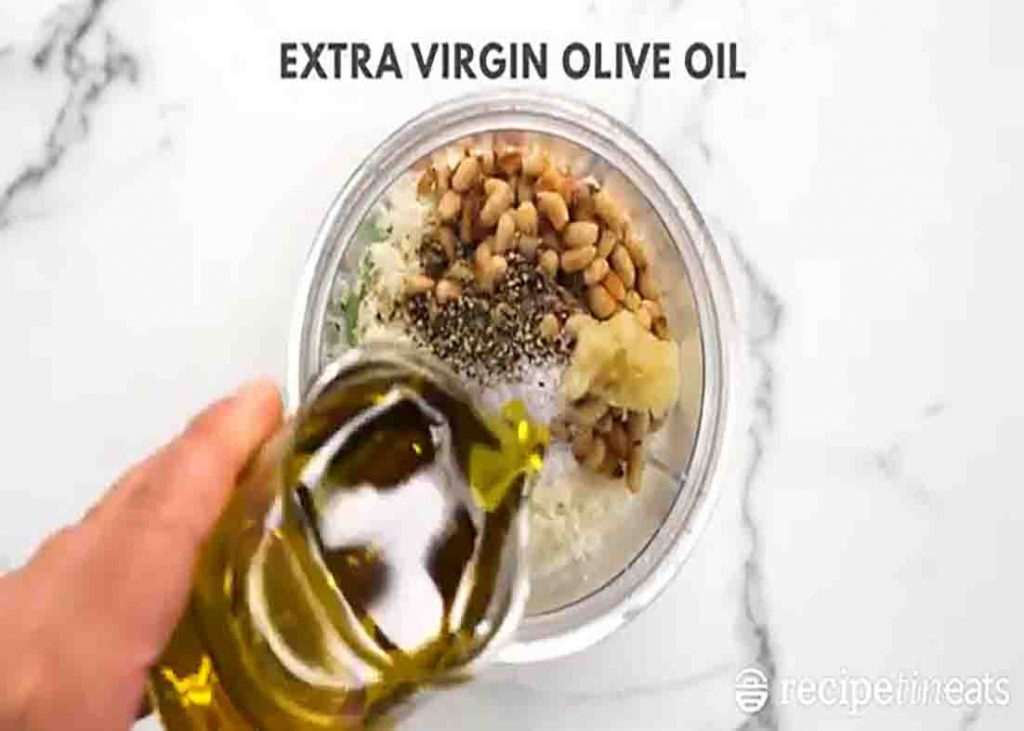 Step 2
Transfer the cooked pasta to a large mixing bowl, then add the pesto mixture and 2 tbsp mayonnaise. Mix well. Next, add the cherry tomatoes followed by bocconcini and rocket leaves. Toss to combine. Transfer to a serving plate and garnish with small basil leaves (optional).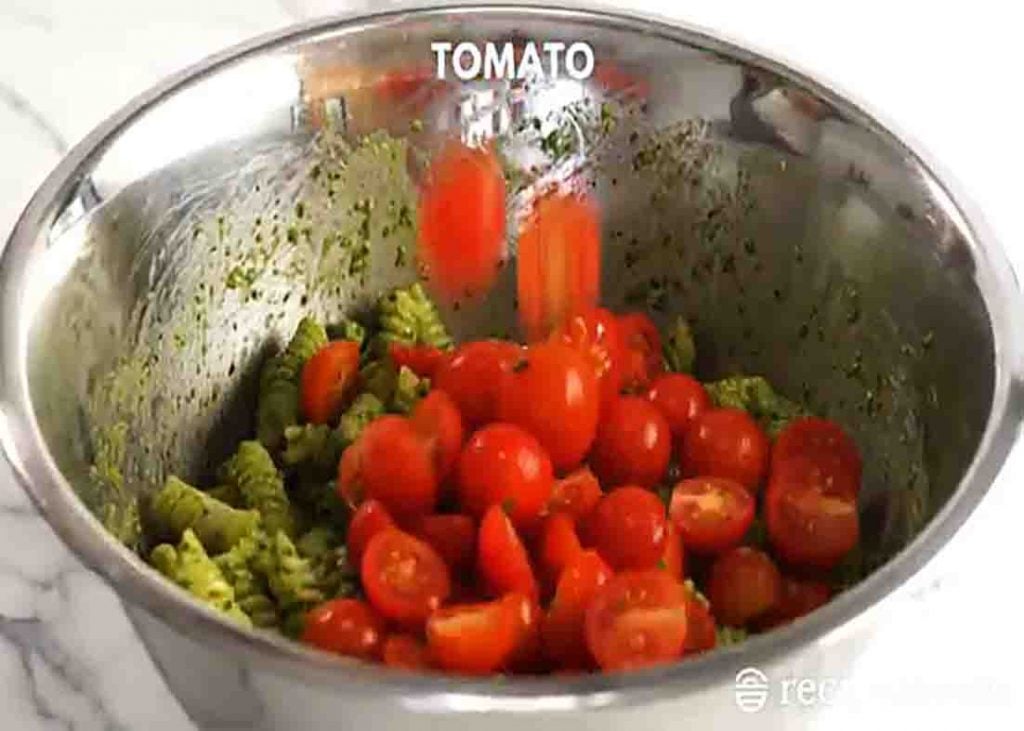 Easy Pesto Pasta Salad Recipe