Summer is the best time to play in the water to feel refreshed and beat the heat of the season, and this is also the perfect time for fun activities for both kids and adults alike. If you have a space in your yard, then transform that spot into a fun area where you can play with your family, and create your own slip 'n slide easily! Learn how with this video tutorial by Great Home Ideas on YouTube and add more decorations or some inflatable trees around to make it a more beachy vibe if you want. You can also pair this activity with a DIY tank pool that you can also place in your yard since they are usually smaller than real pools. Enjoy!
Materials:
Plastic sheet
Plastic peg stakes
Pool noodles
Soaker hose
Water pump
Directions:
Step 1
Roll out the plastic sheet on the ground where you want your slide to be, then pull it nice and flat, and secure the edges with peg stakes. Insert the black irrigation hose into the pool noodles, then place them around the sides of the plastic sheet, and secure the barrier with peg stakes as shown in the video.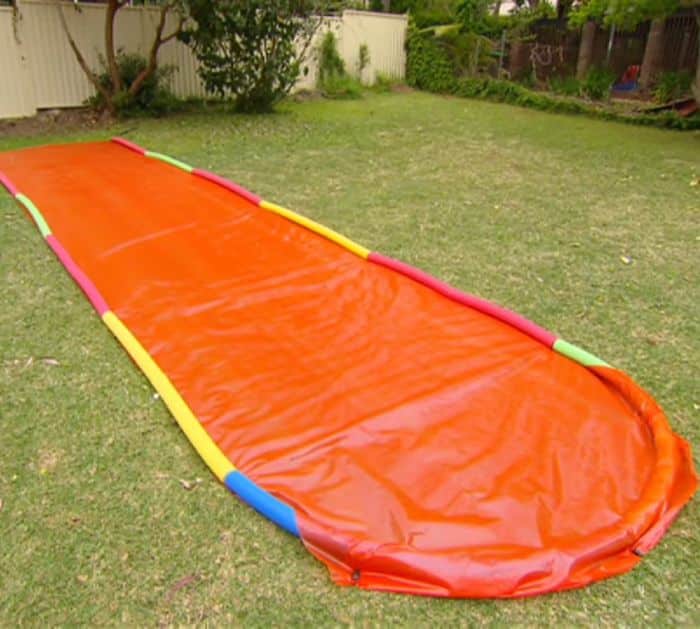 Step 2
Attach the soaker hose around the inner perimeter of the barrier and secure them in place. Now, add some pool noodle arches all over the slide, then attach the soaker hose on them as well, and attach the hose to the water pump. Turn the water on and start playing in your DIY water slide.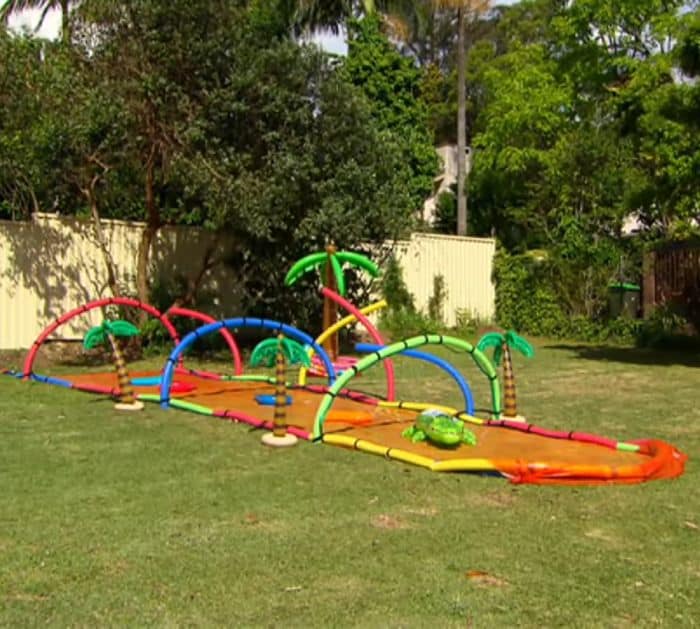 *Thanks to Great Home Ideas via YouTube for all images used here. If you loved this DIY idea, then you'll surely love their other videos too, so give their channel a visit and subscribe!
How to Make Outdoor DIY Slip 'n Slide