There is something about baking your own bread that just makes it more delicious and heavenly than when you buy it from the store. Personally, I like it better when it's freshly baked and cooked according to my preference, and when it comes to my favorite go-to recipe, I would say it's this one by Savor Easy on YouTube. Check out this video tutorial and see it for yourself!
Ingredients:
¾ cup of milk
1 egg
1½ tsp of instant yeast
2 tbsp of honey
2 cups of all-purpose flour or bread flour
½ tsp of salt
1 cup of nutty muesli or oats
3 tbsp of butter
Directions:
Step 1
In a large mixing bowl, add the milk, egg, instant yeast, and honey, then whisk them all together until well combined and uniform, add the flour, salt, and nutty muesli, and continue to mix them all together using a spatula until combined and incorporated. Add the butter, then knead it until the butter is absorbed, and transfer the dough to a lightly floured counter.
Step 2
Knead the dough for about 5 minutes until smooth, then place it in a well-oiled bowl, drizzle a bit more oil over the dough, and cover it with a cloth or plastic wrap. Set the dough aside and allow it to rise for about 1 hour or until double in size, then once ready, punch the dough to degas, and transfer it to a lightly floured counter.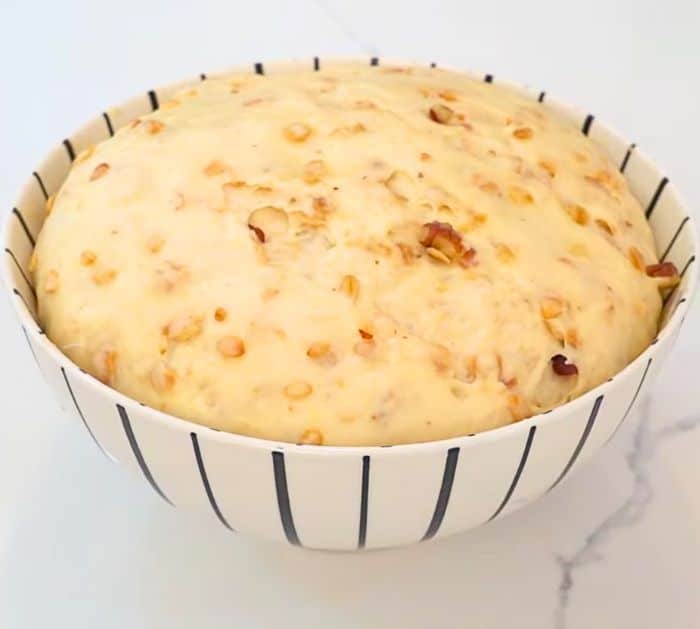 Step 3
Smooth the dough into a ball as shown in the video, then place it in a 9-inch round pan lined with parchment paper, and cover it again with a towel or plastic. Set it aside and let it rise for 30 more minutes or until doubled in size, then cut 3 slashes on top of the dough, and dust it with some flour. Place it in a preheated oven at 180°C or 350°F, then let it bake for about 30 to 35 minutes, and serve. Enjoy!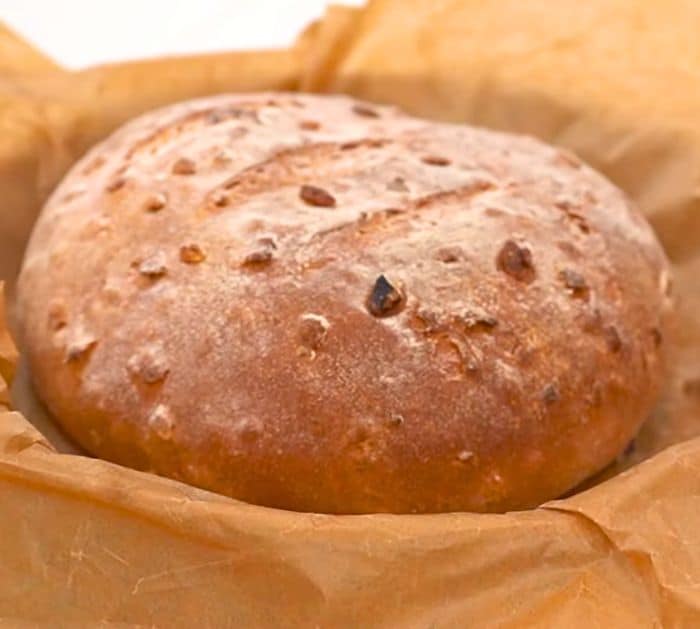 *All image credit belongs to Savor Easy via YouTube. Follow and subscribe to her channel for more!
Easy, Yummy, and Nutritious Bread Recipe