This quilt project idea by Daisy and Grace on YouTube is now one of my favorite ways to quilt! It was so fun and surprisingly easy that even beginners can surely perfect this on the first try. The finished product is also incredibly beautiful and neat, at first glance, you'd think that this was difficult to put together until you actually give it a try. So, if you want to learn this quilt and add yet another skill, then read the instructions down below, and while you're at it watch the video tutorial as well for more detailed steps.
Materials:
Fabric
Batting fabric
Needle and fabric
Fabric pins
Scissors or rotary cutter and a cutting mat
Sewing machine
Directions:
Step 1
Cut the fabric pieces using the template as a guide, then lay the large jewel fabric pieces on your work surface with its right side facing down, and place the template piece on top lining it nicely to match the edges. Grab the center batting piece, then lay it at the center of the template fitting it nicely, and top it with the center jewel fabric piece. Pin the pieces together in place, then gently lift the template off, fold the edge inward by half, and fold again over the edge of the center fabric pieces as shown in the video.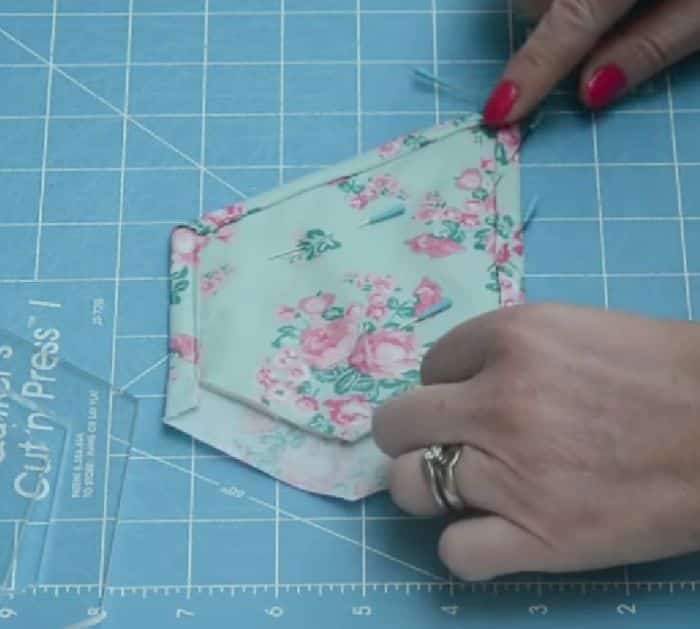 Step 2
Pin the edges together as you go around the whole edges of the jewel fabric, then sew it in place and stitch it all around as close to the inner edges as possible. Set the jewel piece aside, then make another piece, and once done, sew the jewel pieces together at the center to make a full heart. You can now make more jewel hearts, then piece them together, and finish your quilt however you want.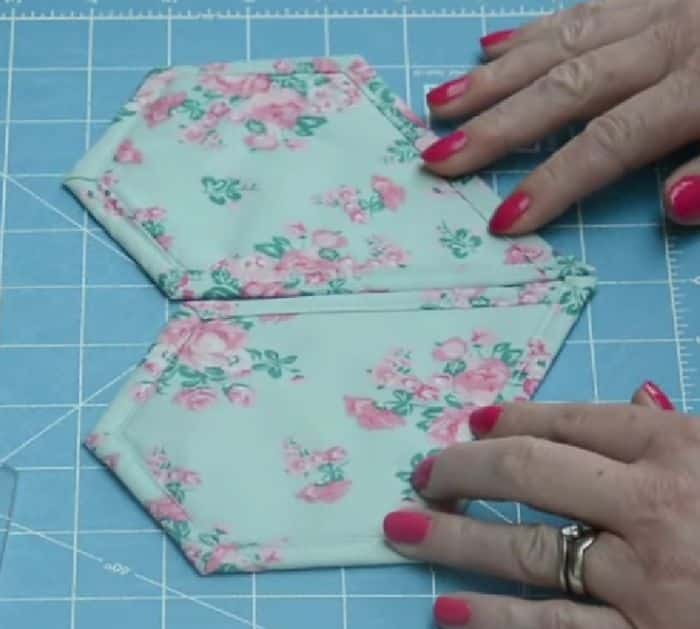 *All image credit belongs to Daisy and Grace via YouTube. Follow and subscribe to her channel for more!
Super Easy Jewel Heart Quilt Tutorial for Beginners