Break-ins are inevitable and unpredictable as they can happen to anyone at any time, and the best way to prepare for such events is by making sure that all doors in your house are secure and tough. Most homeowners have their door strike plate installed with 2½ screws or smaller which are very easy to pop off when introduced to a strong impact or in this case when the door is kicked really hard. Luckily, the solution to this problem is very easy with the help of this very informative video tutorial by Fix This House on YouTube.
Materials:
Door strike plate
3-inch screws
Drill
Chisel
Reinforcement lock
Directions: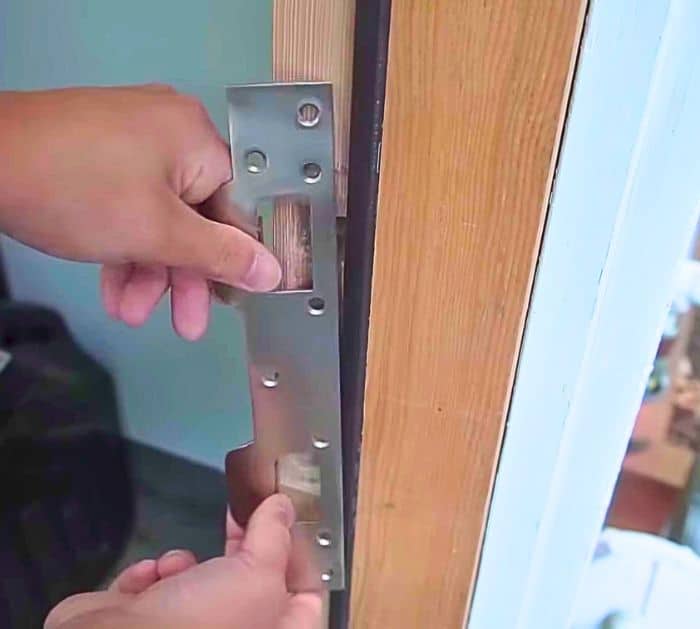 Remove your old door strike plate, then replace it with a thicker strike plate, and install them using 3-inch screws. These are the longest and strongest screws that you can use, and they will go through your door jam and reach into the framing of your home which will make it tougher to move out of place when kicked. You can also chisel the inside of the wooden slot a bit to make the strike plate fit and line up nicely, then test every now and then if the latch and deadbolts fit perfectly, and adjust if needed before installing all of the screws completely. Lastly, for extra security, you can add a reinforcement lock and place it on the area where most of the impact happens when being kicked but make sure to keep it far from children's reach.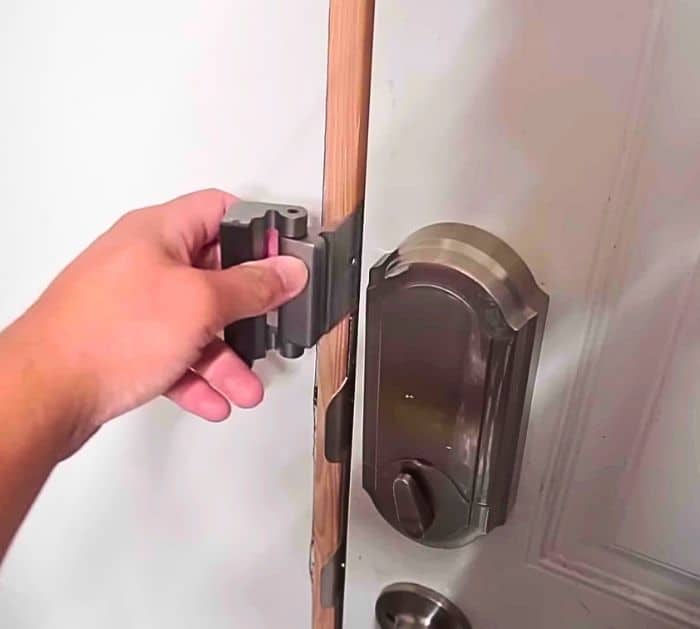 *Thanks to Fix This House via YouTube for all the images used here. If you love this tip, then you'll surely love his other videos too, so give his channel a visit and subscribe!
How to Make Your Door Kick-In Proof Like a Tank