This quilt project by Jordan Fabrics on YouTube is made out of jelly roll strips with fun prints and a contrasting fabric that will be used for the background, sashing, and border. This is super easy and simple to put together because this tutorial also comes with a free pattern with a template for easier cutting, which also makes this project perfect for beginners.
Materials:
Jelly roll strips or 12 fat quarters cut into 36 2½-inch strips
2¼ yards of fabric, for the background, sashing, and border
5/8 yard of fabric, for the binding
4 1/3 yards of fabric, for the backing
Marking pen, pencil, or chalk
Ruler
Scissors or rotary cutter and a cutting mat
Needle and thread
Iron, for pressing
Sewing machine
Directions:
Step 1
Pair 2 different prints of fabric that contrast each other until the whole roll is in pair, then lay the pair together with their right sides facing and edges matching, and stitch them together along one side with a ¼ inch seam allowance making sure not to stretch the top or bottom. Finger press the seam allowance to one side, then smooth it out with your hands and iron the strip set flatly.
Step 2
Print and cut the template out, then place the A template on top of the strip set, and cut it as shown in the video. Stack the triangles together that are matching, then lay them into a hexagon block as instructed in the pattern, and separate them into top and bottom units.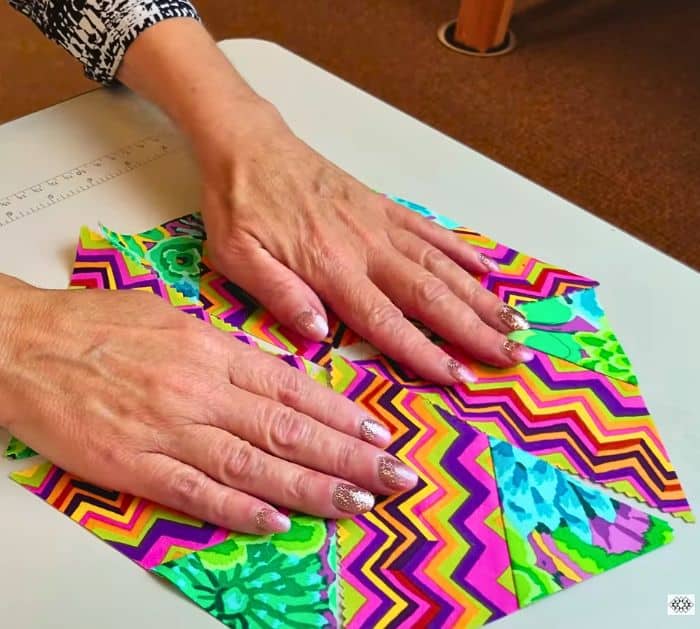 Step 3
Start sewing the top unit together then press them every now and then, and repeat the same steps with the bottom unit. Stitch the units together, then press them open and flat, and repeat with the rest of the pieces. Cut the background fabric into 4½ inch strips, then sub-cut them into 3½ inch wide, and then cut them out using the B template.
Step 4
Place the background pieces on both sides of the hexagon, then sew them in place, and press them open nicely. Lay and assemble the hexagon blocks, then place the sashing in between each row and start sewing them together. Once done, add a 3-inch border, then finish the quilt however you want.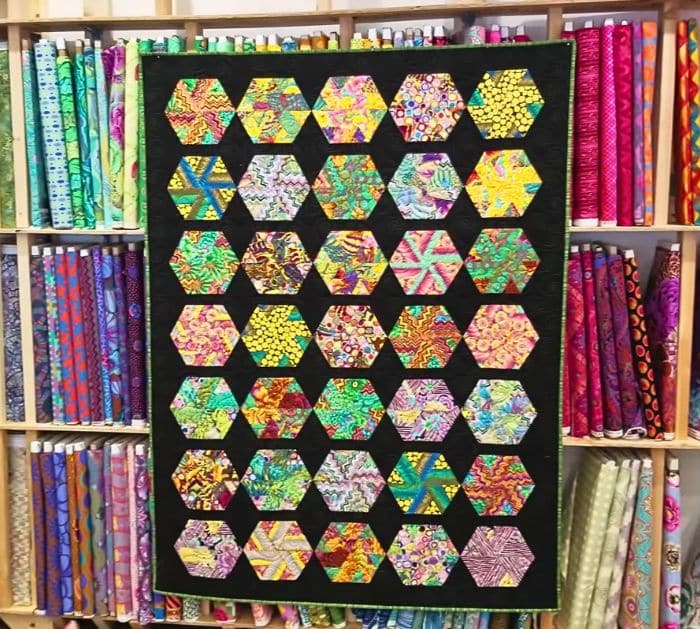 *All image credit belongs to Jordan Fabrics via YouTube. Follow and subscribe to her channel for more!
Donna's Hexagon Pinwheels Quilt (with Free Pattern)